Chloe (James Colt) is a 24-year-old rapper, singer, songwriter & producer born and raised in Calgary, Alberta, Canada, co-founder of the collective/label Timeless Tomorrow. Before being old enough to vote she began earning media and industry recognition locally from The Calgary Herald, Global TV, and CTV Calgary.
With a style that blends vulnerable, honest, emotionally charged lyrics with catchy, melodic flows the James Colt sound grabs influence from emo, pop-punk, alt-rock, indie, metal and electronic. Collaborations with artists such as 6obby, Convolk, Chills, Lil Lotus, Hella Sketchy, David Shawty, Lil Narnia, and Angst have led to further notoriety for the Calgarian.
The debut project "Loneson" in 2018 garnered 4 million streams and led to 2019 spent performing in New Orleans, Texas, Vancouver, LA, Victoria and Calgary along with putting out new projects "Disaster Boy" and the "Whatever Makes You Feel Better" EP. In 2020 the highly anticipated project Colt 45 was released which has now garnered over 1.1 million streams. December 2020 Chloe (James Colt) was back in the local news on CBC Calgary and City News Calgary for an incident that occurred regarding her being discriminated shopping for feminine clothes when she was still closeted which soon led her to come out publicly as trans.
After a consistent run of singles throughout 2021 as well as publicly beginning her transition the hype for whatever project's/album's may come next is undoubtedly increasing by the day.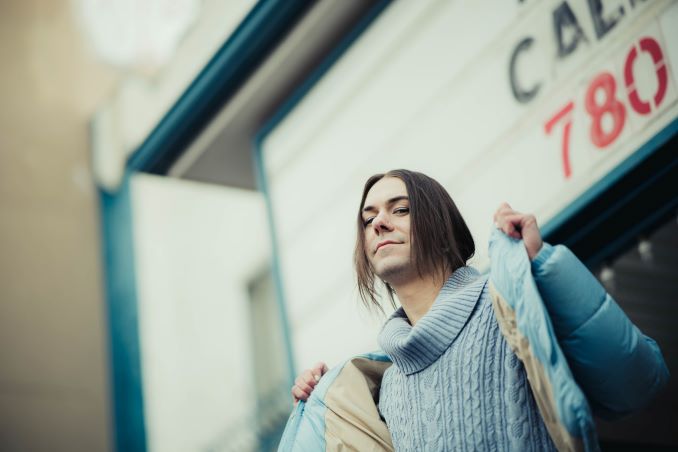 Name:
Chloe, AKA James Colt
Genre:
Emo Rap/Cloud Rap/Alternative Hip-Hop
Founded:
I began my catalogue as James Colt in 2017
Albums:
3
Latest Release:
Colt 45 album
Latest Single:
Delusion
Latest Video:
Favourite musician as a teenager:
Kid Cudi
Favourite musician now:
Laura Jane Grace from Against Me!
Guilty pleasure song:
Taylor Swift – 22
Live show ritual:
Meditation + long bathroom break
Favourite local artist:
Nick Royal and Nick Wise
EP or LP:
LP, I love the process of digesting a full album front to back as an experience
Early bird or night owl:
Honestly, it depends, my life goes in patterns. I feel like in summer I'm a night owl but in winter I'm more of an early bird.
Road or studio:
Road. I love getting on the road and getting to meet my supporters and make new friends and fans etc. playing my stuff live seeing it come to life is the best.
Upcoming shows or albums?
Shows yes but TBA. New album expected late 2021/early 2022
***
Rapid Fire Qs on Calgary
Favourite local restaurant:
Una pizza
Favourite street:
17th ave because there's usually always some sort of thing going on it's rarely a dull moment around there.
Favourite park:
Weaselhead park by Glenmore reservoir
Favourite music venue:
Probably the Palomino. Would love to play Mac Hall or the Palace Theatre though.
Favourite Calgary staple:
Grouse Mountain
Where can we follow you?
Instagram | Twitter | YouTube | SoundCloud | Spotify