Calgary-based country singer-songwriter Alex Hughes is thrilled to release her new single "Until This Fire Dies". Produced by Dan Swinimer (JoJo Mason and Madeline Merlo) and written by Alex Hughes and Aaron Pollock, "Until This Fire Dies" is a passionate country tune that transports listeners to a place where emotions are red-hot and burn brighter than ever. Alex's sultry vocals and lyrics lead to an unforgettable mid-tempo masterpiece.
Hailing from Alberta, Alex grew up in the middle of Canada's country music scene. Her signature style is a combination of pop and classic sounds, with a blend of femininity and fierceness that captivates her audience. Alex's dynamic and commanding vocals has resulted in over 200,000 collective career streams and performances at Nashville North at the Calgary Stampede and other festivals across Canada.
Her debut single "Strong As You" garnered attraction from fans, which led the song to being placed in the tenth spot on the most downloaded indies on Canadian Country Radio in its first week. Since then, Alex has placed #12 in the esteemed "Project WILD" competition hosted by WILD 95.3 (2022) and was nominated for 2022 Horizon Female Artist of the Year from Country Music Alberta.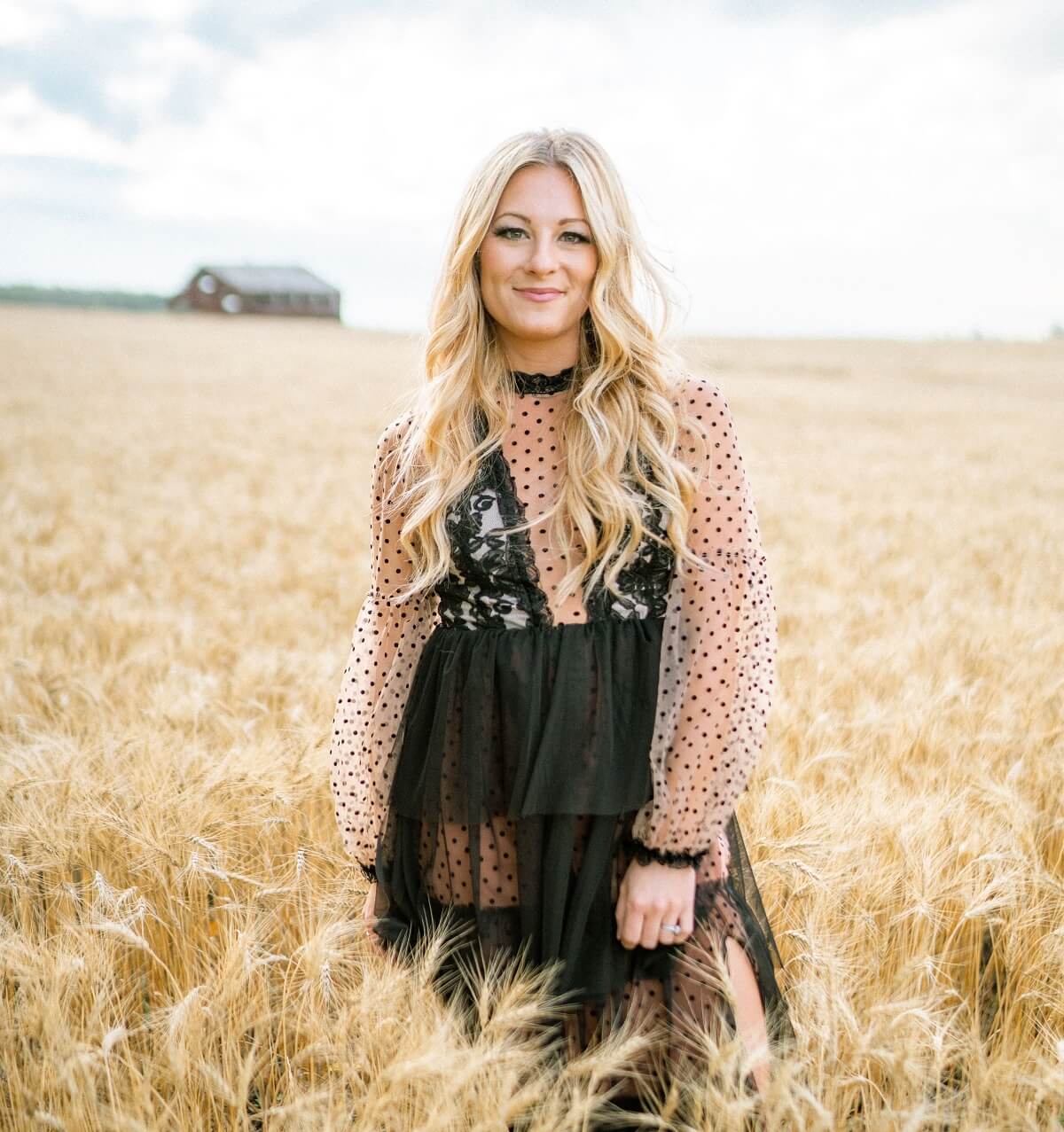 Name:
Alex Hughes
Genre:
Country
Founded:
2008
# of Albums:
1
Latest Album:
Alex Hughes EP
Latest Single:
Until This Fire Dies
Latest Video:
Favourite musician growing up:
LeAnn Rimes
Favourite musician now:
Eva Cassidy
Guilty pleasure song:
"Confetti" – Charlotte Cardin – I listen to it on repeat right now!
Live show ritual:
Vocal steam, fun music while getting ready, a quick meditation or hype-up session with the band if we're playing!
Favourite local musician:
Shaela Miller
EP or LP?
LP
Early bird or night owl?
Early bird
Road or studio?
Studio
Any shows or albums coming up?
My new single "Until This Fire Dies"
Where can we follow you?
Website | Instagram | Facebook | Tik Tok | YouTube
***
Rapid Fire Calgary Questions:
What is your favourite local restaurant in Calgary?
Ten Foot Henry
What is your favourite street in Calgary and why?
I love 9th Avenue SE, some of my favourite shops like Cody & Sioux are there, plus there are great restaurants, coffee shops and breweries nearby!
What is your favourite park in Calgary and why?
I love Fish Creek Park, I live close by and run or walk in the park at least a few times a week. It's so beautiful, especially in the fall when all the poplar and birch trees change colour.
What is your favourite music venue in Calgary?
The King Eddy
What is your favourite music store in Calgary?
Recordland