Born in Nigeria and raised in Calgary, enigmatic singer-songwriter Uyemi found her voice listening to the outliers of neo-soul and contemporary R&B, from Erykah Badu and SZA to Frank Ocean and Jhené Aiko. Her Butterfly Effect EP, which was released in late 2021, explores the depths of love, heartbreak, sexuality, and the battle within yourself. Emerging from pandemic isolation, Uyemi releases the trauma and pain of the past few years through her diaristic narratives and effortless vocal flow.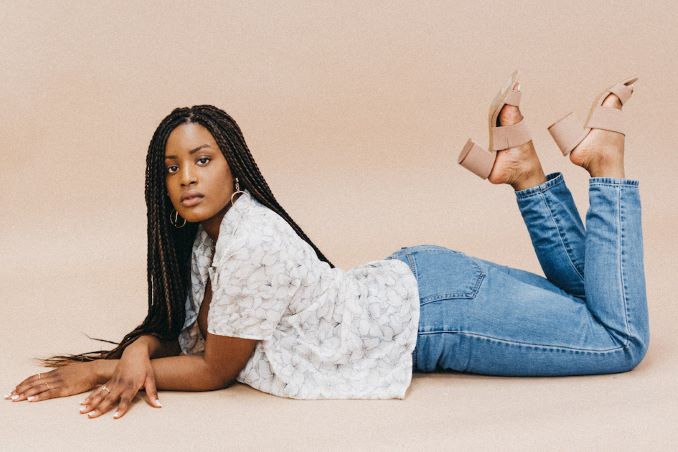 Name:
Uyemi Oluwole
Genre:
Indie-R&B
Founded:
2020
# of Albums:
0
Latest Release:
"Mindful"
Latest Single:
"Mindful"
Latest Video:
Favourite band as a teenager:
Paramore
Favourite band now:
Tame Impala
Guilty Pleasure Song:
"Pop the Glock" by Uffie
Live Show Ritual:
I always pray for focus throughout my show. I pray that what I'm trying to express is conveyed to the audience, and for the show to go smoothly. I also like to run on the spot to warm up my vocals.
Road or studio?
Studio
Early bird or night owl?
Night owl
EP or LP?
EP
Any shows or albums coming up?
My Butterfly Effect EP was released on December 8
Where can we follow you?
Instagram | Spotify | Bandcamp
***
Rapid Fire Calgary Qs
Favourite Local Artist?
Jae Sterling
Favourite Local Musician?
Selci
Nose Hill or Fish Creek?
Nose Hill
Favourite Street?
10th Avenue SW. That street holds a special place in my heart because it's where Commonwealth Bar & Stage resides and where 10 at 10 puts on shows. That whole community encouraged and allowed me to perform on stage for the first time. It's a very welcoming place for artists like myself who are just starting out.
Favourite Local Restaurant?
Ikusa
Favourite Local Music Venue?
Commonwealth Bar & Stage