Coolmowee is an electro-pop Canadian singer-songwriter and producer. After years of travel and extensive musical experience, Coolmowee has only just begun opening the vault of music he's been creating and reworking since the 80s. Retrofitting a vintage 80s synth pop vibe to modern, electronic dance music, the artist's repertoire spans years of eclectic and transformational experience, woven into an immersive neon soundscape.
Growing up in a musical home in Western Canada, Coolmowee was taught piano and singing from a young age by his mother, a successful music teacher. With music in his blood, the artist went on to study drums and bass and started composing and songwriting at the age of 15, experimenting with various genres. With an unrelenting thirst to explore, he left his hometown to settle in California where he started his first band, Maury and the Eels, playing 60s and 70s classic rock. After his stint in the US, he relocated to China, singing and playing drums for a band that played all over Beijing. A year later, the artist left China, seeking inspiration in new places. He settled in Norway, getting back to the piano, which he would play on the hillsides of Oslo. Always seeking new adventures, the artist returned to Asia, living in Indonesia and Thailand in the last few years.
And still, Coolmowee's journey continues on as the artist has recently repatriated back to Canada, with a new focus on sharing music from his vast unreleased catalogue. Woven from a resonating nature of exploring love and wanderlust, Coolmowee's progressive retro keyboard-driven music unfolds in an experiential story for the listener to both reflect upon and dance to.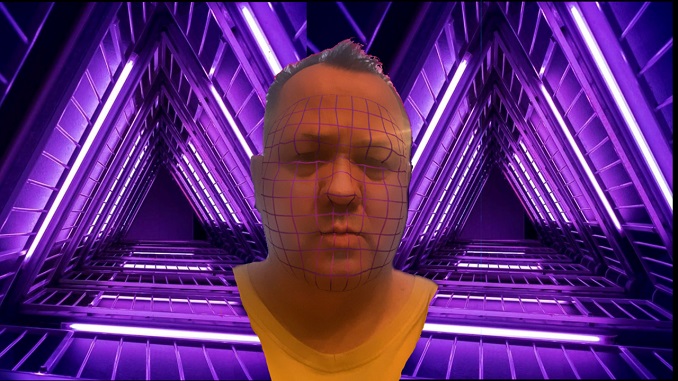 Name:
Coolmowee
Genre:
Synthpop, Synthwave, Retrowave, what I call "Alternative Electronic Music".
Founded:
2019 – first single released then
# of Albums:
No albums – all singles so far
Latest Single:
Searching For Love
Latest Video:
Favourite musician growing up:
Depeche Mode, ABC, Pet Shop Boys
Favourite musician now:
Interpol
Guilty pleasure song:
The Look of Love, Pt.1 – ABC
Live show ritual:
No spicy food !!
Favourite local musician:
The Royal Foundry
EP or LP?
EP!
Early bird or night owl?
Early Bird now, with kids!
Road or studio?
Studio! Studio! Studio!
Any shows or albums coming up? 
New single about anti-nuclear war – coming soon.  Also a new "singer" for "Life of a Robot"…
I also feature my electronic music as well as other worldwide artists in this genre/space on my weekly 2-hour online radio show "ALT ELECTRONIC NATION with COOLMOWEE".
Where can we follow you?
Spotify | Instagram | Youtube | Soundcloud | Facebook | Twitter | Website
***
Rapid Fire Calgary Qs
Favourite local restaurant:
For some time, it was clearly "Szechuan" on 16 ave N – but since it closed this summer – I guess its currently "Chili Club Thai House"
Favourite street in your city:
16 th St SW – it's where I grew up and where I learned everything !! Also had a tonne of fun on now defunct "Electric Avenue" (11 th Ave. SW)
Favourite park in your city:
Edworthy Park – Great open areas and big trees and picnic tables – a great place to relax and bring the kids.
Favourite music venue in your city:
The Blues Can and the Ironwood Stage & Grill
Favourite music store in your city:
Long and McQuade – this store has everything I need and the staff is absolutely impeccable!