For this week's recipe feature, Mandy and Rebecca Wolf shared their Harvest Green Smoothie Recipe. This smoothie is ace for digestive issues and perfect for those January detoxes. If you have any fruit lying around that is about to turn, do yourself a favour and chop those goodies up into small chunks and freeze them— especially pears and grapes—they'll be delicious in this smoothie.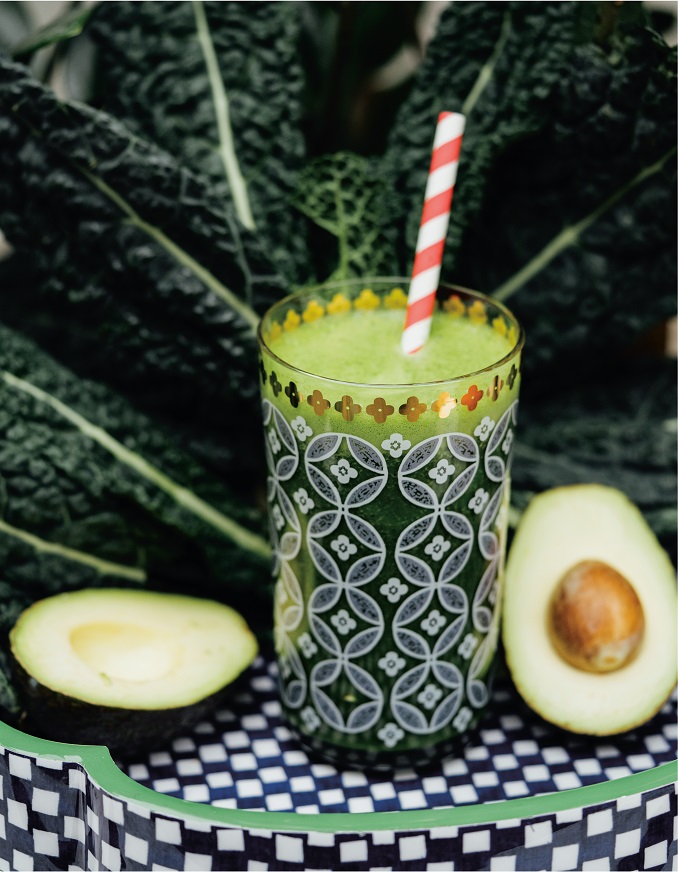 Harvest Green Smoothie
Makes one 16-ounce smoothie
Ingredients:
– 1 cup cashew or almond milk
– 1⁄2 cup frozen grapes
– 1⁄2 cup frozen pear chunks
– 1 banana
– 1⁄2 avocado
– 1 cup chopped lacinato kale or spinach
– 1⁄2 teaspoon ground cinnamon
– 1 tablespoon hemp hearts or flax seeds
Directions:
1. Add the cashew milk, grapes, pear chunks, banana, avocado, kale, cinnamon, and hemp hearts to your blender.
2. Pulse for 5 to 8 seconds and then blend on medium for 20 to 30 seconds. Once smooth, pour into your smoothie
cup and enjoy immediately.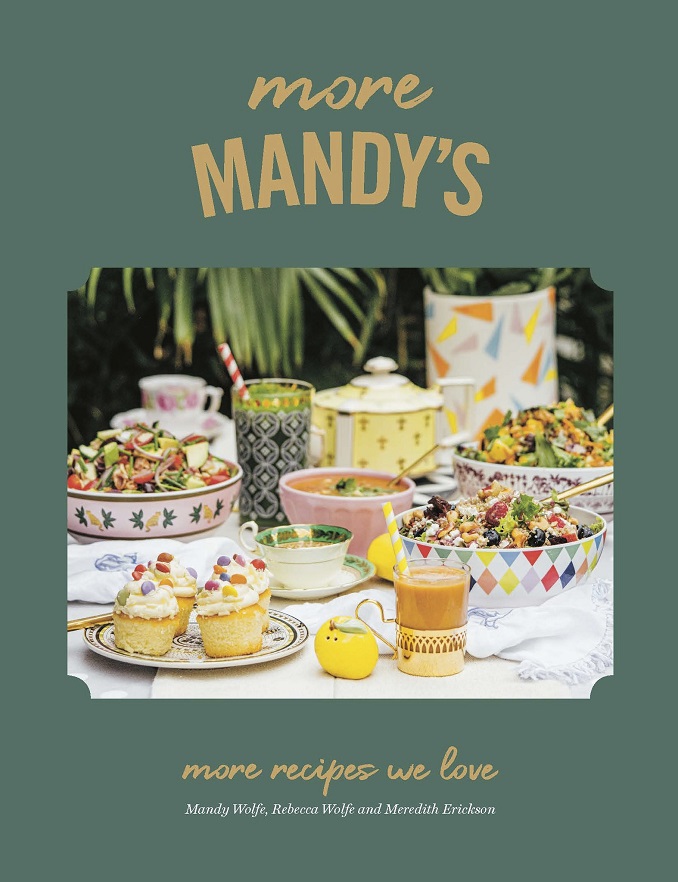 From the sisters behind the bestselling cookbook Mandy's Gourmet Salads—and the Montreal & Toronto salad bars of the same name—comes More Mandy's. Hot off the heels of the launch of their first Toronto restaurant, More Mandy's is highly anticipated by home cooks and healthy eaters.
This second sensational cookbook, following the runaway bestseller Mandy's Gourmet Salads, is packed with even more salads, more smoothies, more sweets—and now morning fuel and soups too! Indulge in and be inspired by these heartwarming recipes for cold-weather meals, plus plenty of year-round favourites. Even in wintertime, there's nothing a Mandy's salad can't fix.