Hi, I'm Garfield, and I can't wait to join your family! I'm a friendly, social, curious, and silly boy. I don't mean to brag (much), but I am a staff favourite here – I even won Cat Of The Month! I love attention (lots of it!), playtime, and snuggles. I'd probably do great in a household with kids, as long as they can understand that sometimes, I just want my space! My friends say that I'm perfect and will make the best new family member ever.
Now, I do have some allergies, and they will require ongoing treatment. I'm on medication and a special diet for this. These will need to be continued since allergies are a lifelong issue. The good news is they've made SUCH a huge difference for me! I used to be so itchy, and I was hurting myself because of it, so it's very important that you're committed to continuing the management of my special medical needs. It's probably a good idea to talk to your vet about my situation before you adopt, so you can be prepared before you fall completely in love with me! The team here can give you a copy of my medical file to show your vet.
Well, that's about it for me – I'm a bit of extra work, but a whole lot of extra reward! If you're looking for the best home office buddy, snuggle buddy, or just a best buddy, please come see me soon – we'll be best friends in no time at all!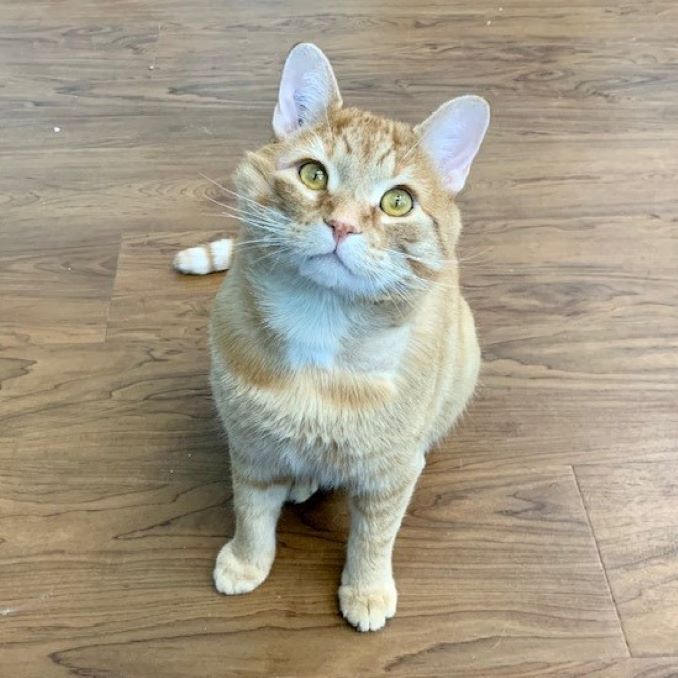 Garfield
Age: 2 years 8 months 5 days
Gender: Male
Size: Medium
Colour: Orange/White
Spayed/Neutered: Yes
Garfield is available for viewing at the Calgary Humane Society! Interested adopters are welcome to self-schedule for an adoption appointment using our online calendar here.
About this column:
Each week we feature animals available for adoption from local shelters in the Calgary area with the hopes that our readers will assist in finding good homes for them. If you, or someone you know, has the resources to take care of one of these animals, please do get in touch with the appropriate shelter via the links provided.