Setting the bar high with their debut record Condition (2017), Trench paved themselves a notably unique lane in both hardcore and nu-metal genres. Not stopping there and taking their sound to even further extremes, The Gift of Guilt (2019) was a testament to Trench's ability to reinvent themselves with each release. The 3-song behemoth experimented with synthesis, ambient post-metal soundscapes, and captured the pain of loss while embracing the hardest truths in life. Throughout these two releases, Trench's unrelenting aggression and extensive touring brought them international recognition and has allowed them to share the stage with bands such as Misery Signals, Integrity, Harm's Way, and Comeback Kid. Propelled by the leading single "Hell Bent Gate" which features Jesse Zaraska of Misery Signals on guest vocals, Trench landed on Revolver's "Top 5 Bands To Watch" list. Blending their previous styles with far more avant-garde song arrangements, Trench takes us to a place where we are left contemplating our inner demons, trapped under the weight of our absence in the present moment. As the pandemic brought most of the music industry to a screeching halt, Trench had to walk away from a tour lined up with Misery Signals as opening support across the east coast of the US and Canada. Not letting a cancelled tour come between them and their will to succeed, Trench quickly adapted to their circumstances and wrote new material, which landed them a deal with New Damage Records (Dine Alone Records), serving as a testament to the undying determination that drives the metal quintet. Constantly pushing the envelope and developing a catalogue of songs that will forever leave their mark on the industry, there is just no telling how Trench will leave us feeling after consuming their carefully crafted chaos. The band's EP Encased in Chrome was released on March 18, 2022, via New Damage Records.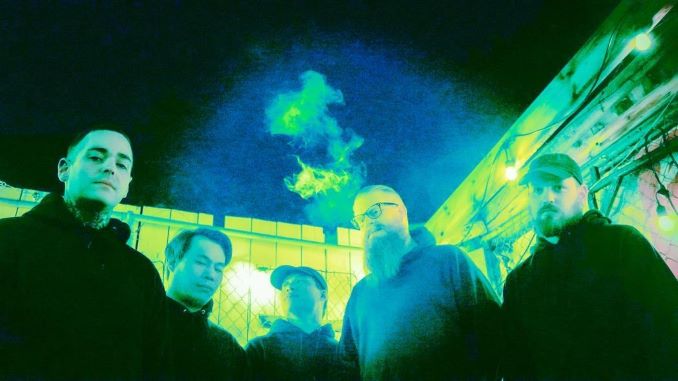 Name:
Trench
Genre:
Metal
Founded:
2015
# of Albums:
2 Ep's, 1 LP
Latest Album:
Encased In Chrome EP
Latest Single:
"Be All End All"
Latest Video:
Favourite musician growing up:
Roger Waters (Pink Floyd), followed by Peter Steele (Type O Negative).
Favourite musician now:
Any of the members of Misery Signals. Also Matt Kelly of City & Colour/Alexisonfire fame.
Guilty pleasure song:
Van Halen – "Runnin' With The Devil"
Live show ritual:
Usually, before we play, it's just us hanging out as a band chatting, stretching, and strumming/tuning our instruments. We tend to keep it pretty low key.
Favourite local musician:
We're all fans of the Calgary band Wake.
EP or LP?
Both have their place, but as of right now an LP is top of mind for us.
Early bird or night owl?
I think everyone in the band except the Chan brothers are early birds.
Road or studio?
We're a studio band at heart (we love to write music), but after 2 years of not playing shows, we're definitely ready to get back to touring.
Any shows or albums coming up?
We are playing with the legendary Compromise in Edmonton on April 16th, and with Comeback Kid, Cancer Bats, and Misery Signals in Calgary on May 1st. Our EP "Encased In Chrome" is also up for vinyl pre-order at dinealonestore.com.
Where can we follow you?
Facebook | Twitter | Instagram
***
Rapid Fire Calgary Qs
Favourite local restaurant:
Vegan Street Eats
Favourite street in your city:
9th Avenue in Inglewood. So many great buildings, breweries, restaurants, and generally a nice vibe.
Favourite park in your city:
Harvie Passage. This is an amazing inner-city park, with lagoon-style swimming spots right along the Bow River. We hang out here a lot in the summertime.
Favourite music venue in your city:
The Palace Theatre
Favourite music store in your city:
Recordland (absolutely legendary)