New to the Calgary live scene, Howells' musical influences bleed out of them, mixing contemporary rock with ambient, electronic, and classic pop influences. Their music is marked by lyrical vocals, soaring lead guitars, and raucous drums, produced with a sparkly electronic touch ✨
Their dynamic live shows feature face melting custom light shows for each song and their signature reverse tie-dye merch line is becoming a hot commodity.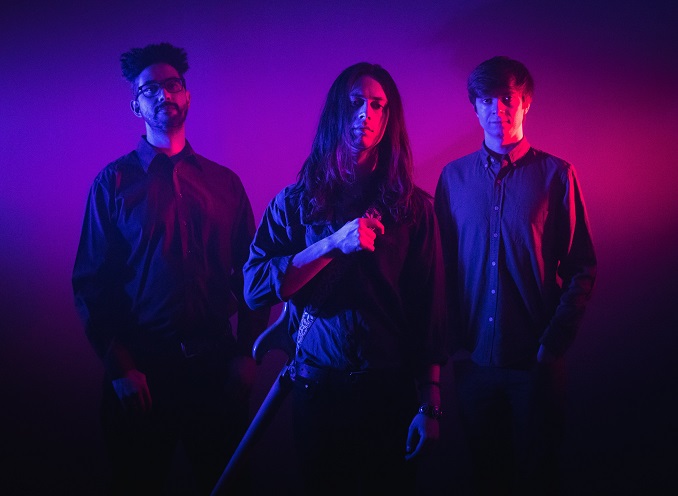 Name:
Howells
Genre:
Art rock, alt-pop
Founded:
2018
# of Albums:
4 eps
Latest Album:
Flourish
Latest Single:
XX
Latest Video:
Favourite musician growing up:
Billy Talent, Avenged Sevenfold, Dallas Green, My Chemical Romance, Daft Punk
Favourite musician now:
The 1975, Spirit Box, DJ Seinfeld
Guilty pleasure song:
Literally any City Pop song
Live show ritual:
Pinch me to make sure I'm not dreaming
Favourite local musician:
Chiliocosm (Calgary), Calling All Captains (Edmonton),
EP or LP?
EP because Spotify drives 80% of global listeners and it rewards singles and EPs over LPs *sigh*
Early bird or night owl?
HOOT HOOT
Road or studio?
Depends. Don't know how long I could do the road, but in the studio, I could do it every day. However, having the studio without the road feels unfulfilling. Take it from someone still waiting to tour.
Where can we follow you?
***
Rapid Fire Calgary Qs
Favourite local restaurant:
Seniore's Pizza & Flippin Burger for fast food. Wami Ootoya for sit down.
Favourite park in your city:
Confederation park because it's BEAUTIFUL and doesn't get as busy. Also, I live within walking distance
Favourite music venue in your city:
The Gateway before it CLOSED FOREVER. So now.. uhhh… what venues are left now? Broken City? Dickens? I'll say Broken City because Dickens won't answer my emails.
Favourite music store in your city:
Long and Mcquade because of the attic sale.