The Psychic Alliance is one of Western Canada's best-kept musical secrets. Trading in unabashedly weird underground punk psychedelia since 2010, the band became legendary for their wildly theatrical, chaotic live shows in Calgary, before making the move to Vancouver in 2012, where they churned out 6 stylistically divergent LPs over the next ten years. In 2023 the band re-formed in Calgary and began playing shows again, issuing their first new single "Librevox" in February.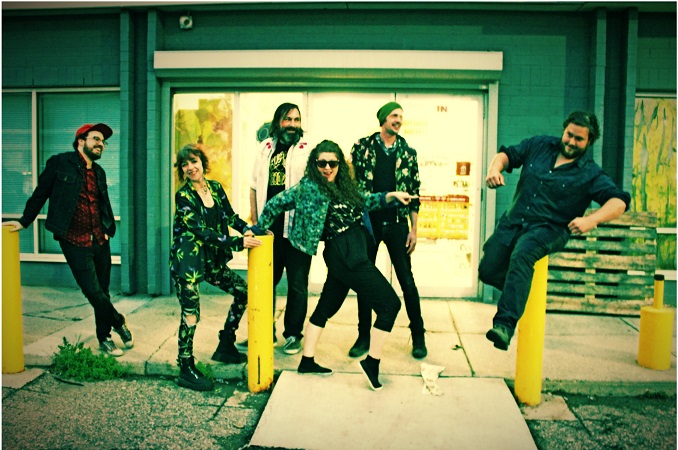 Name:
The Psychic Alliance
Genre:
Psychedelic Rock
Founded:
2010
# of Albums:
6
Latest Album:
Alter English (2019)
Latest Single:
Librevox (February 2023)
Latest Video:
Favourite musician growing up:
David Bowie
Favourite musician now:
100 Gecs
Guilty pleasure song:
Anything from Much Dance 2001
Live show ritual:
We had to stop because it was getting out of hand, but in the early days we'd douse ourselves with a really horrible brand of cologne called "Jukebox." Now we just listen to Much Dance 2001.
Favourite local musician:
Danny Vescarelli (Liquor Mountain, Devonian Gardens)
EP or LP?
LP
Early bird or night owl?
We may stay up consistently later than any band in history.
Road or studio?
Studio
Any shows or albums coming up?
Our new single "Osprey" b/w "Cradle to Grave"
Where can we follow you?
***
Rapid Fire Local Questions
What is your favourite local restaurant?
Peter's Drive-In
What is your favourite street in your city and why?
Bowness Road, because angle parking is the only civilized way.
What is your favourite park in your city and why?
Edworthy Park, because our secret fort is there.
What is your favourite music venue in your city?
The Blues Can
What is your favourite music store in your city?
Recordland