Michael Hope is an award-winning vocalist and musician who loves to make music for the simple joy of making people happy. With a beautiful baritone voice and impeccable musicianship, he has captivated and charmed audiences in both Canada and The United States.
He first gained international recognition as the 1st prize winner in the 1988 CMC International Stepping Stones Competition. Since then he has appeared as a soloist with almost every Canadian orchestra. Michael's newest CD, "Hallelujah" features Leonard Cohen's iconic song of the same name and won a Covenant Award Nomination for Inspirational Album of the Year. His classic CD of spiritual songs, "Amazing Grace" won a Covenant Award Nomination for Classical/Traditional Album of the Year. A native of Toronto, he is a graduate of the prestigious Curtis Institute of Music in Philadelphia. He has played 2nd bassoon in The Calgary Philharmonic Orchestra since 1982. Obsessed with NHL hockey, he also enjoys cooking, repairing his 25-year-old Toyota Camry and watching vintage episodes of Dynasty on TV with his Mom!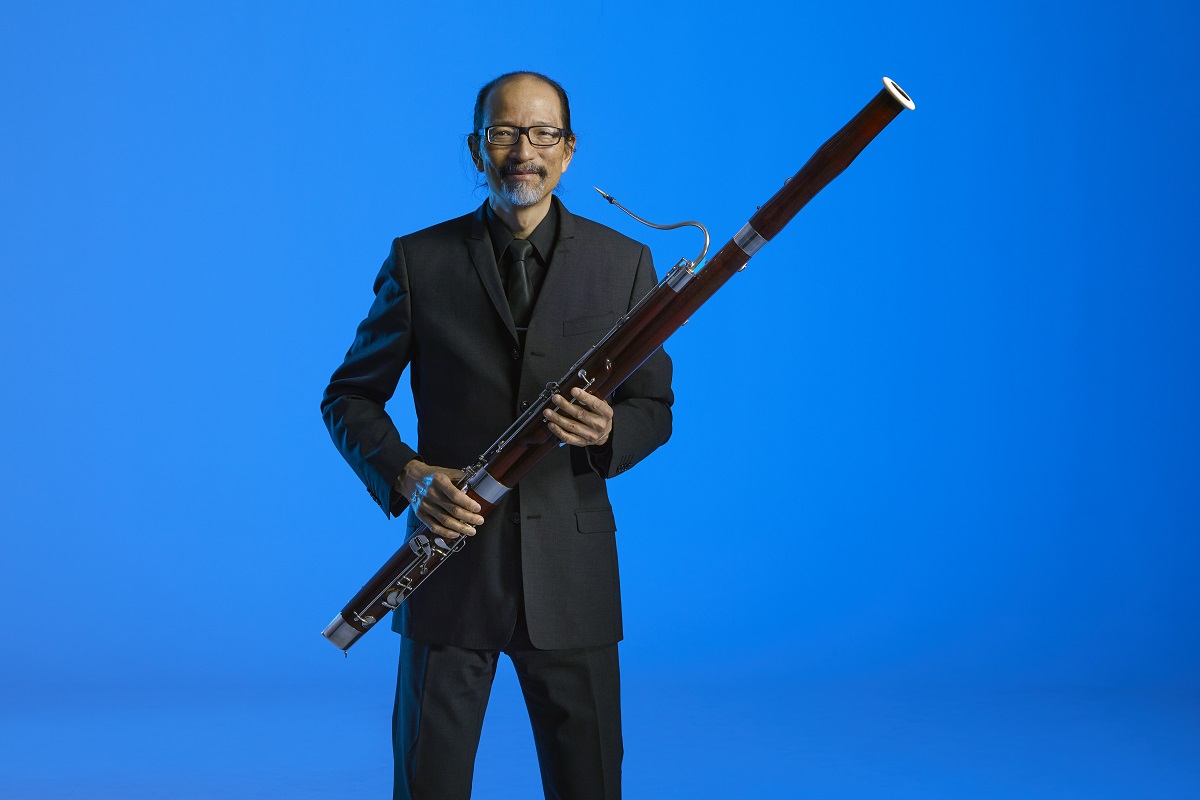 Name:
Michael Hope
Genre:
Vocal: Broadway/Pop and Inspiration
Bassoon: Classical
Founded:
Joined CPO in 1982
# of Albums:
6
Latest Album:
"Hallelujah"
Latest Video:
Favourite musician growing up?
Don McLean (American Pie!)
Favourite musician now?
Frank Sinatra
Guilty pleasure song?
Theme song from Goldfinger
Live show ritual?
Waving my phone flashlight at the audience (from my seat in the woodwind section of the orchestra) to try and get them to do the same.
Favourite local musician?
Nice Horse
EP or LP?
LP
Early bird or night owl?
Early Bird!
Road or studio?
Road!
Any shows or albums coming up?
No albums on the horizon (still have PTSD from making the last one), but lots of concerts. (I play 2 a week with the Calgary Phil – best job on earth.)
Where can we follow you?
***
Rapid Fire Local Questions:
What is your favourite local restaurant?
The Yellow Door Bistro
What is your favourite street in your city and why?
11a Street NW –because of the gorgeous trees covering the whole street
What is your favourite park in your city and why?
Nose Hill Park. Vast, unlimited walking with a huge sky
What is your favourite music venue in your city?
Jack Singer Concert Hall – there's no place like home
What is your favourite music store in your city?
Long and McQuade – I never leave there in a bad mood