At just 19 years old KAYAM has developed an incredibly tightly-knit fanbase that pushed his 4th overall release "Worth It" onto the Canadian iTunes pop charts in late 2021. In addition to early chart success, Kayam has Amassed over 500k combined streams across all four of his singles. KAYAM was also selected by Live Nation's Two Towers & Calgary's 10at10 organization as one of the lead opening acts for Lil Tjay and Roy Woods. The young new artist has already received recognition from Virgin Radio, HipHopDX, Sidedoor Magazine, OVO, Lil Tjay, Paul George, Ali Gatie, Giveon, and more. Paralyzed is a coming-of-age song that closes the door on his past sounds & personas as well as symbolizes KAYAM's reintroduction to the music industry. I've taken the liberty of attaching the private link to the upcoming new release below for your review, as well as the Official artwork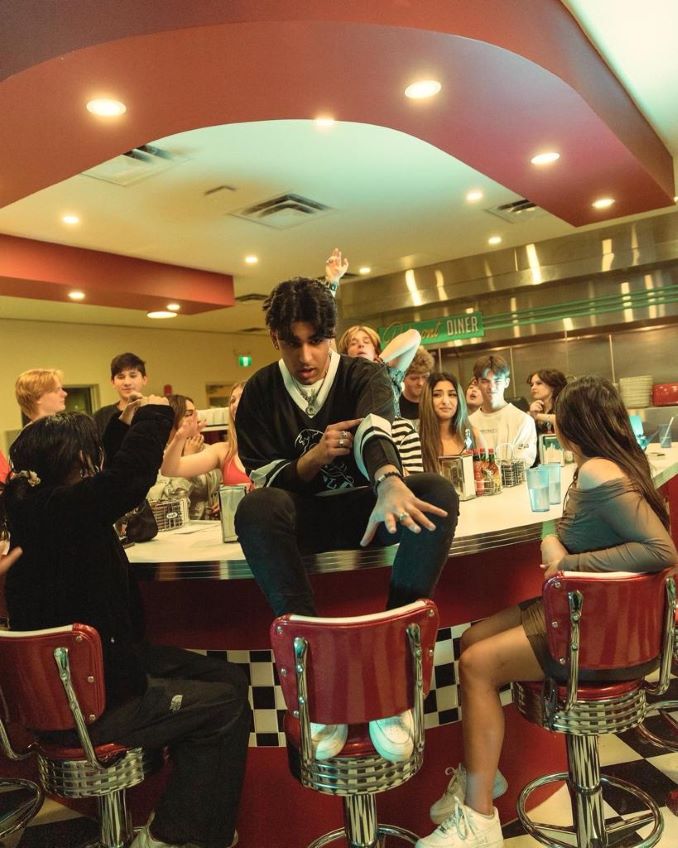 Name:
KAYAM
Genre:
Pop / Hip Hop / R&B
Founded:
2020 (new revamp 2022)
Latest Single:
Paralyzed
Favourite musician growing up:
Bruno Mars
Favourite musician now:
The Weeknd
Guilty pleasure song:
Sueco – Drunk Dial
Live show ritual:
Rehearse, eat a burger and chocolate milk before, then jumping jacks ALWAYS
Favourite local musician:
From Edmonton, but FRVRFRIDAY
EP or LP?
EP
Early bird or night owl?
I used to be an early bird, but now I'm a night owl. I'm trying to get back to getting up early and working though!
Road or studio?
Road, performing is my favourite part of being an artist, the feeling and energy on stage is irreplaceable.
Any shows or albums coming up?
EP release in late June. Shows all summer!
Where can we follow you?
***
Rapid Fire Calgary Qs
Favourite local restaurant:
Belmont Diner
Favourite street in your city:
17th Ave! It's super lively and there's always something going on.
Favourite park in your city:
Prince's Island Park because it's super relaxing and the water is refreshing given that Calgary is a dry place to live.
Favourite music venue in your city:
Palace Theatre
Favourite music store in your city:
Long and Mcquade always comes clutch for last-minute music video rentals!