Brayden Lowe is a Calgary based Singer and Songwriter, a versatile vocalist with a style that is inspired by the greats such as Otis Redding & Sam Cooke, infused with a modern feel that is reminiscent of early Usher or Justin Timberlake.
Lowe's songs are a modern crossover of R&B and Pop that are complimented by his killer runs and vast vocal range, he has a natural feel for what brings out the best in a song and its lyrics. A trained vocalist, pianist and guitarist, Lowe is currently recording and releasing new music. He is poised for an exciting future in a genre of music often overlooked in Calgary.
"I want my work to reflect who I am as a singer and share my personality, I'm excited to start the journey with an incredible team of musicians from Canada and beyond to create that vision"
With upbeat songs that touch on experiences we all relate to, yet don't often speak about, Lowe's most recent single is an R&B / Pop infused track "Underneath It All", that was released in the spring of 2022.
​​"People can be preoccupied with appearances and material things these days, and there is so much more to it than that, this song is about getting to know the real person, genuinely, 'Underneath it All'."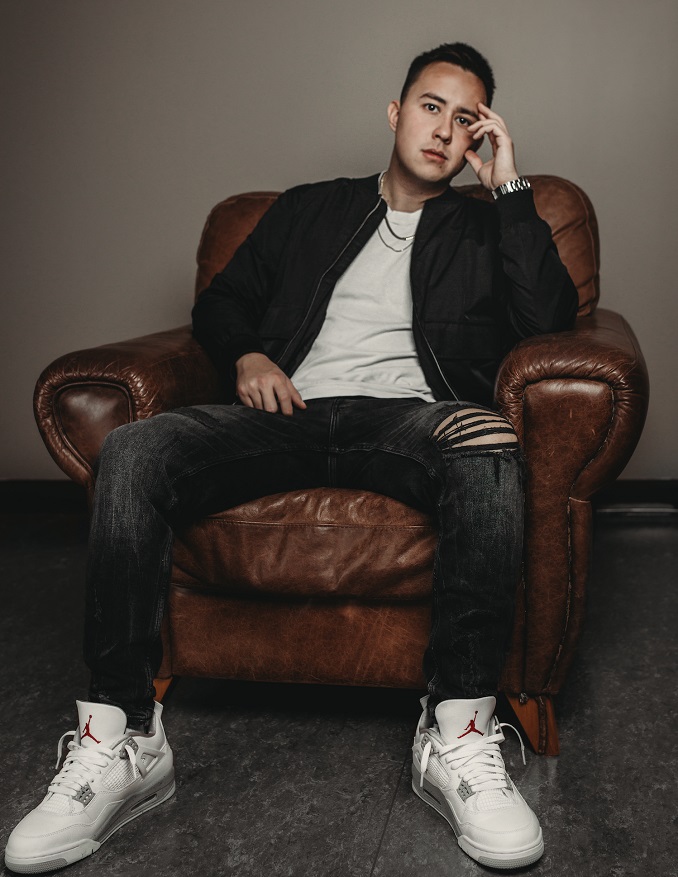 Name:
Brayden Lowe
Genre:
RnB & Pop
Founded:
I've been playing and singing since I was a young kid!
# of Albums:
1 EP and 2 Singles
Latest Album:
Songs for the Holidays
Latest Single:
Underneath It All
Favourite musician growing up:
Timbaland
Favourite musician now:
Mac Ayres
Guilty pleasure song:
JoJo – Too little too late
Live show ritual:
20 pushups
Favourite local musician:
Jared Daniel and also Smio
EP or LP?
LP
Early bird or night owl?
Night Owl
Road or studio?
Road
Any shows or albums coming up? 
Acoustic EP coming soon!
Where can we follow you?
***
Rapid Fire Calgary Qs
Favourite local restaurant:
Bobby Chao's (Chinese restaurant in NW Calgary)
Favourite street in your city:
Charleswood Drive. My grandparents used to live on this street and growing up I spent a lot of time walking to Brentwood Village Shopping Centre to buy CDs and DVDs.
Favourite park in your city:
Bowness Park. I'm not a great skater but my mom used to take us skating there in the Winter. We also used to have family BBQs there in the summer so it's a good park for any time of year.
Favourite music venue in your city:
The Palace Theatre
Favourite music store in your city:
CD Trader in Brentwood Mall