Of all the seasons to visit the Rocky Mountains, winter is my favourite. Beloved year-round as an outdoor playground, there is magic in those snow capped peaks, and there are few places on earth better to embrace the icy season. Pack your bags, we're headed into Banff National Park!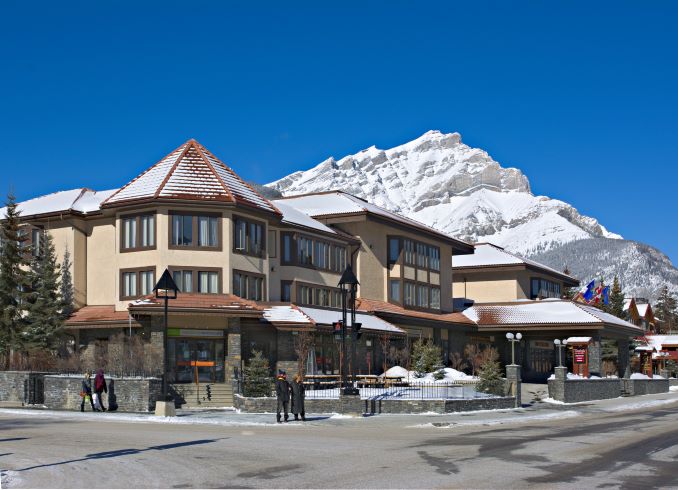 Banff Gondola 
Open year-round, the Banff Gondola is a breathtaking way to experience the sweeping topography of the Rocky Mountains. Soaring 2,292 feet up Sulphur Mountain, the Gondola allows easy access to stunning scenery. Once up, those looking for a little added adventure can take the boardwalk out to Sanson's Peak, which is about a 20-30 minute round trip and well worthwhile for the uninhibited panoramic views. 
Atop the Banff Gondola is the Sky Bistro, an elevated dining restaurant with floor to ceiling windows boasting jaw dropping views of the Rockies. Every time I visit Banff, I always make sure to have lunch or dinner and a cocktail here; it's well worth it for the backdrop alone.
For keen hikers, it is possible to make the trek up the mountain and buy a single lift ticket for the journey down. Just make sure you reward yourself with a drink at the top first; you deserve it! 
Nightrise 
Back again this winter, Nightrise is an immersive installation created with the participation of the Stoney Nakoda people. It is accessible from the Banff Gondola and is aimed at celebrating the spirit of the nighttime. While a lot of people journey up Sulphur Mountain in the day, Nightrise is a fun, family friendly, way to experience the magic of the Banff skyline at night. When I visited, I was treated to a full moon above the six visible mountain ranges, making it a near spiritual experience!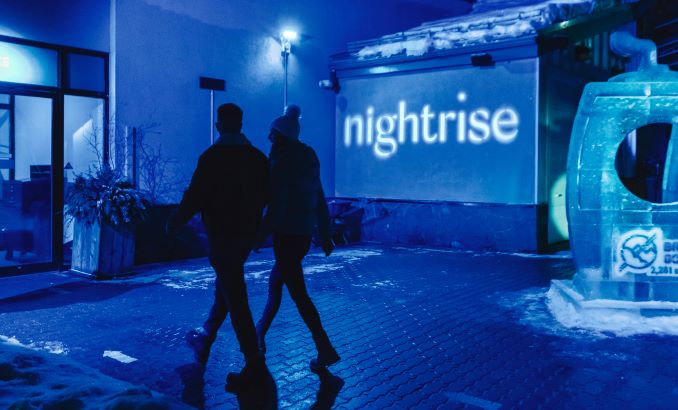 Winter Sports 
Banff is notably a ski town, but it really doesn't end there. For those less keen to strap on a snowboard or clip on a pair of skis, Norquay and Lake Louise offer tubing, which is a family-friendly and joyful way to experience the mountains. Fat biking is on the rise in Banff, and there are abundance of frozen lakes to skate on in the surrounding area. Winter hikes are also in steady supply, some of which are directly accessible from the town without the need for a car, so strap on your ice cleats and let's get walking.
Lake Louise 
Avoid the hassle of driving and finding a place to park by taking Roam Transit from the centre of Banff straight to Lake Louise in under 50 minutes. The lake is frozen solid between November and April, and it is a pretty awesome experience to walk out over and view the famous Chateau Lake Louise from atop the frozen water. For those itching to deploy their ice cleats and crampons, I adore the Beehive trail in the winter.  I also heartily advise a cocktail in the Fallsview Bar looking out over the lake before you go. The drinks programme is revered among aficionados and the views just don't get better than this.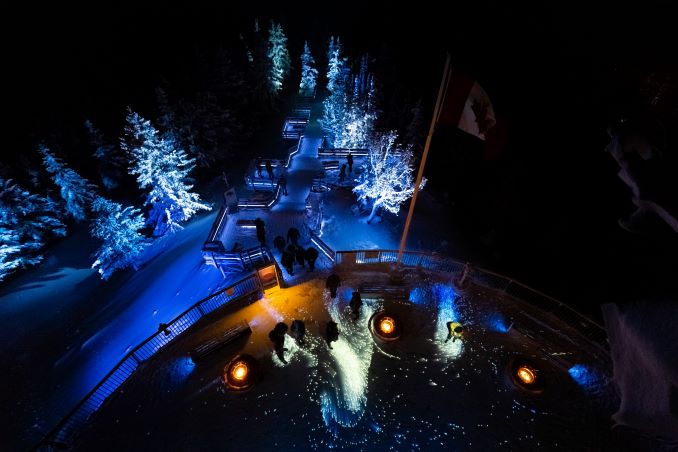 Eat 
Perhaps surprisingly, Banff is a veritable hub of excellent spots to eat. We recently visited the newly opened Brazen (who also serves breakfast), and had nothing but great things to say. For breakfast and/or weekend brunch, we also love Flame & Smith and Coyotes. The newly opened Bluebird also cracks out a delightful brunch offering, but their dinner service is something to really write home about, as are their cocktails which are by and large made using local spirits from Wildlife Distillery and Park Distillery. The Bison is another go-to for us, for those looking for slightly more elevated   
Other restaurants of note in town include Block for urban rustic small plates with an Asian flare, Shoku Izakaya for Japanese, Lupe for Italian fare and the Three Bears Brewery specifically for their crab and shrimp donut. I've said it before and I'll say it again, if they ever take that off the menu, I will RIOT.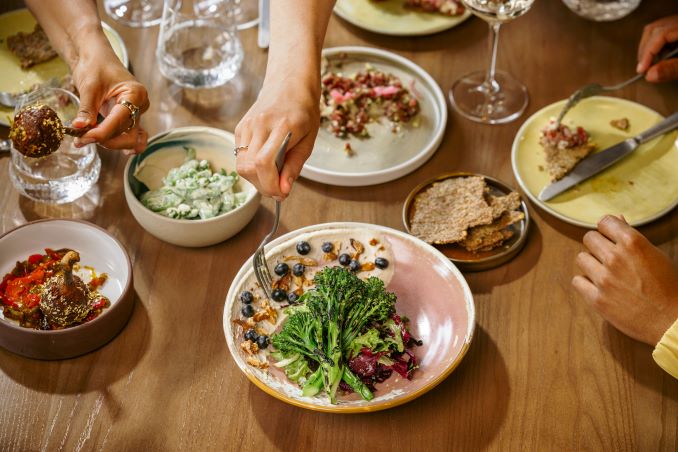 Stay 
There are an abundance of lovely properties to stay in Banff, but our pick based on location, price and comfort are Mount Royal and Elk & Avenue in the centre of the town. Both are attached to great restaurants and Mount Royal has glorious rooftop hot tops which are a delight during golden hour. If you're feeling super bougie, Fairmont Banff Springs is a must-stay at one time in your life, but will set you back a minimum of $500 a night for a standard room, so is best reserved for a very special ocassion. 
Looking for further information and winter events in Banff? Check out the Banff & Lake Louise Tourism website.