Megan Dawson is a country/pop artist and songwriter from Calgary, AB. In July of 2021, she was nominated for the YYC Music Awards "Solo Artist of the Year." Dawson has previously been selected to participate in multiple artist development programs such as Canada's Music Incubator's Artist Entrepreneur West professional development program at Studio Bell, home of the National Music Centre (2019), RBC Launchpad Entrepreneur program (2021) and the Canadian Songwriting Challenge hosted by Alberta Music (2020). Moving forward with her music, Dawson continues to collaborate with many different artists, writing and creating music of all styles.
Megan Dawson's latest release "Influence" brings an exciting new sound for the pop-country artist. The song was written by Madeline Merlo, Dave Thomson and Emma-Lee and produced by Dan Swinimer (Madeline Merlo, Tim Hicks, Jess Moskaluke). "Influence" brings powerful and hooky melodies and lyrics about being completely immersed in the feeling of being in love and stepping out of your comfort zone. Mixed with the combination of Megan's bright vocals, this song brings an exciting sound to the pop-country space.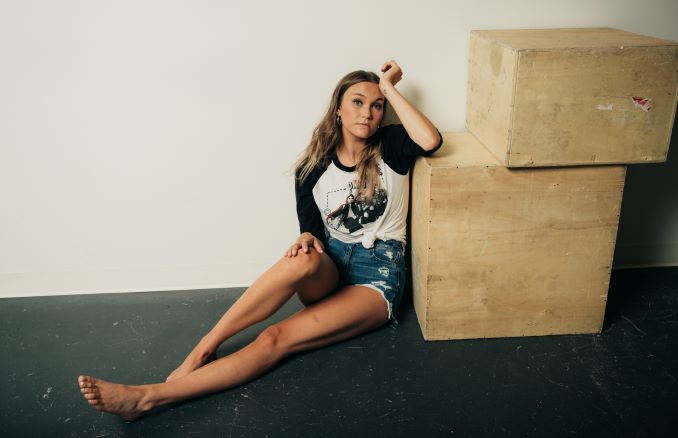 Name:
Megan Dawson
Genre:
Country/Pop
Founded:
2016
Latest Single:
Influence
Favourite musician growing up:
Shania Twain & Taylor Swift
Favourite musician now:
Kelsea Ballerini, Taylor Swift
Guilty pleasure song:
Not sure if it's necessarily a guilty pleasure but, "Jet Lag" by Simple Plan and Natasha Bedingfield is one of my all time favorite songs.
Live show ritual:
I don't have too much of a ritual but I do drink water, tune my guitar and love to take a look at my setlist one more time.
Favourite local musician:
There are so many amazing acts in Calgary that I am grateful to call friends. Kaiya Gamble, Robert Adam and Flaysher are some amazing artists you should check out!
EP or LP?
Both! I hope to do an EP soon and eventually an LP for sure!
Early bird or night owl?
Early bird! I love mornings and am definitely more productive and motivated early in the day.
Road or studio?
I absolutely love being in the studio and creating music but am excited to be on the road and tour one day!
Any shows or albums coming up?
My new song, "Influence" came out on January 13th! The song was produced by Dan Swinimer and written by Madeline Merlo, Dave Thomson and Emma-Lee. I am so grateful I am able to be the voice on this song and excited that the world gets to hear it!
Where can we follow you?
Instagram | Facebook | Twitter | Website | Spotify
***
Rapid Fire Calgary Qs
Favourite local restaurant:
Hearts Choices Cafe Market. They have an amazing vegan menu with so much to choose from! Check them out!
Favourite street in your city:
I love walking through Inglewood. Especially in the summer when there's live music at some amazing venues, cute boutiques and coffee shops.
Favourite park in your city:
I love going for an early Autumn walk in Fish Creek Park. It's so pretty that time of year and is a great way to spend a Saturday morning.
Favourite music venue in your city:
I love playing at The King Eddy. Definitely, one of my favourite venues to play and also to visit as a music fan!