Ashley Gaboury is a mixed media artist and illustrator who specializes in finely descriptive animal and portrait work. She has been teaching art to youth and adults for over 20 years and her clear instruction and demonstration of technique has been transformative for many of her students, including myself. She works closely with The Yamnuska Wolfdog Sanctuary and her art has featured several of the rescued animals from the facility. She has a special relationship with canine/lupine animals, and her renditions of these beautiful creatures carry a deep weight of emotion. Ashley has devoted her life to art and art education, and her passion for her work and for teaching is evident in everything that she does.
-Written by Elisa Shigehiro, student Tattoo Artist – Jade and Dagger Tattoo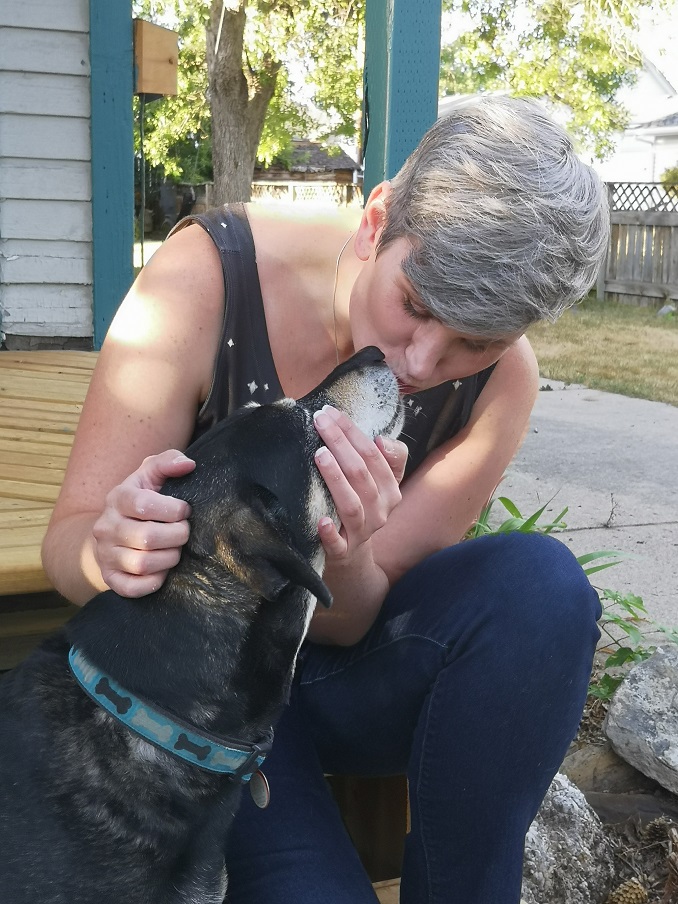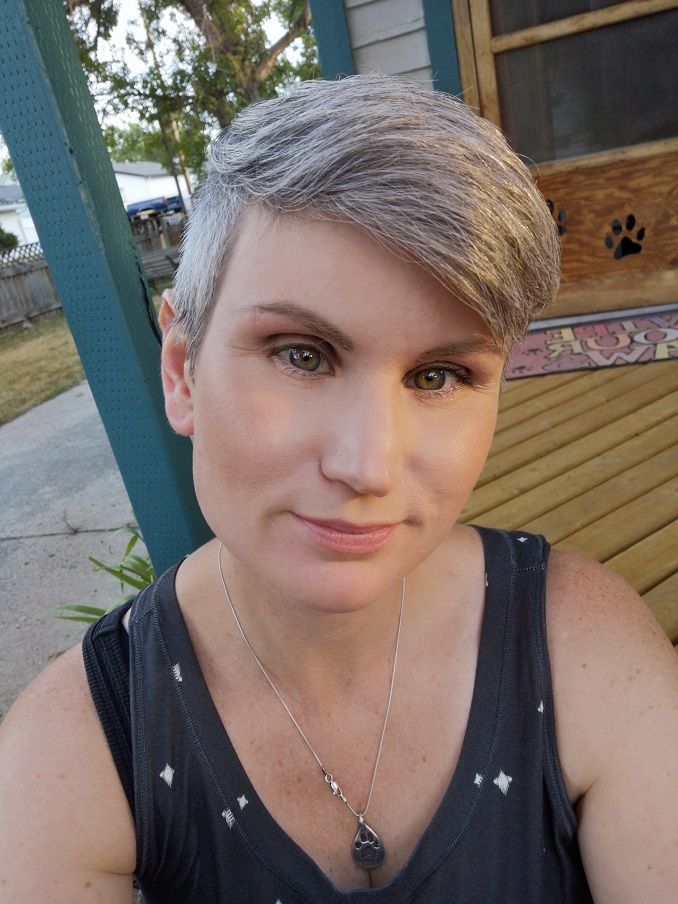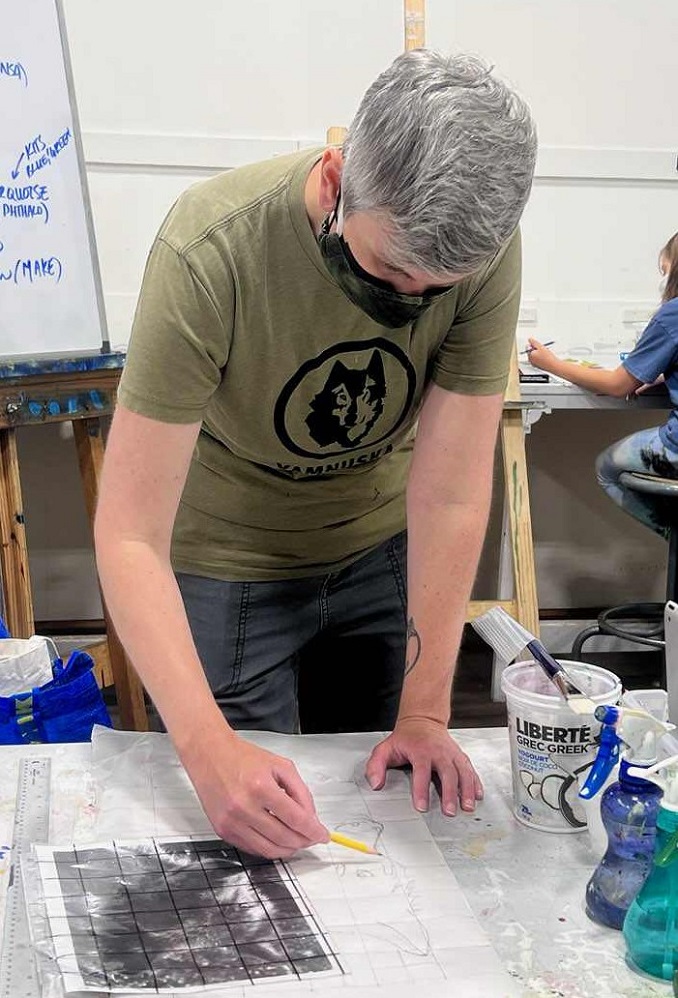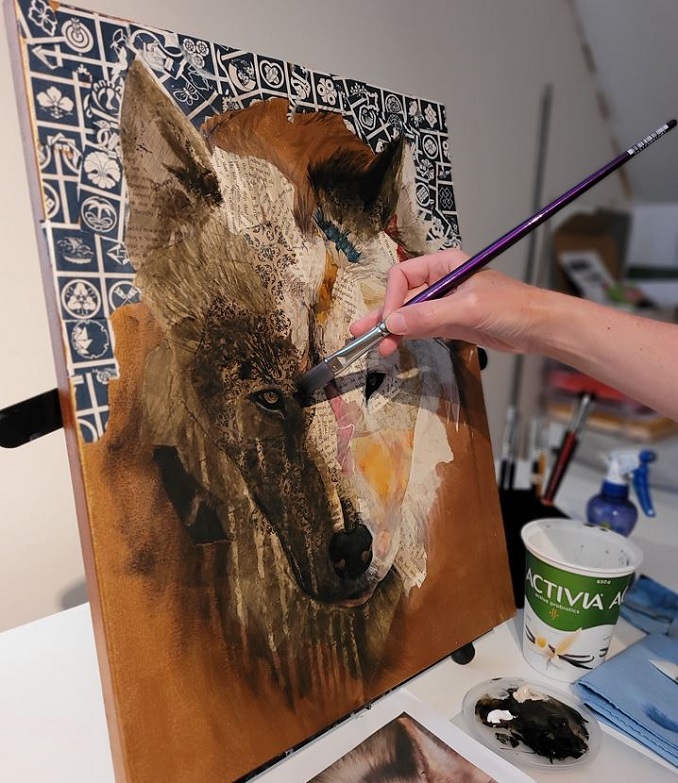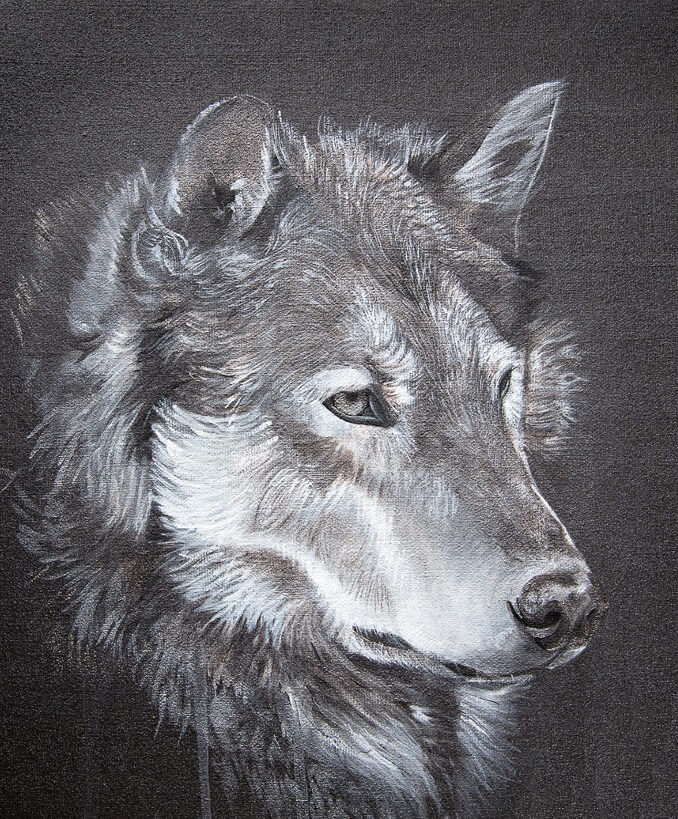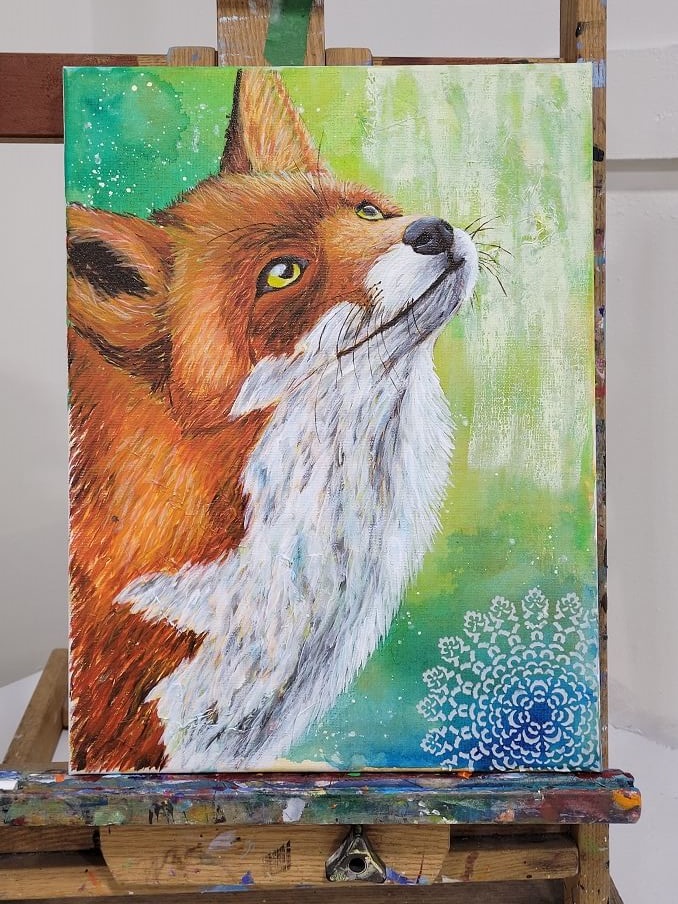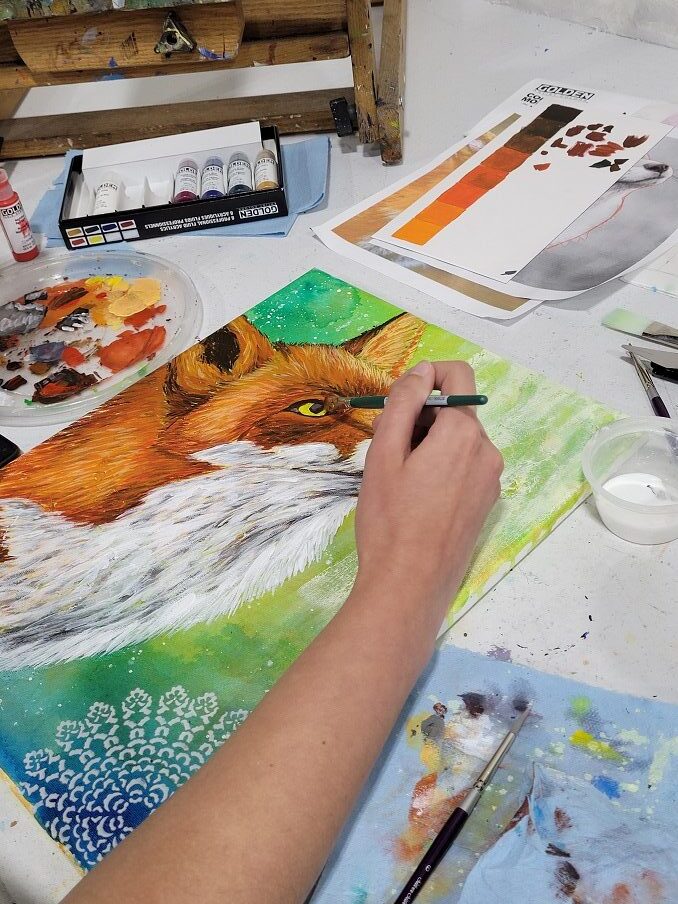 Which 'hood are you in?
I currently live in High River, Alberta. I commute to Calgary and the area for teaching and other artistic endeavours.
What do you do?
I create in a myriad of mediums including but not limited to watercolours, alcohol-based markers, acrylics, and mixed media. More recently I have specialized my art training with GOLDEN and Silver Brush to become a GOLDEN Artist Educator and Silver Brush Educator. I offer Drawing, Painting and Mixed Media classes and workshops to pre-teens/teens and adults primarily in Calgary and the area.
What are you currently working on?
I am currently working on a new series based on the wolfdogs from The Yamnuska Wolfdog Sanctuary, including Horton who was one of the Wolfdogs rescued from Milk River. This series is an exploration of mixed media and incorporates metallics for striking juxtapositions.
Where can we find your work?
You can find my work at Lineham House Galleries in Okotoks, as well as at The Yamnuska Wolfdog Sanctuary just outside of Cochrane. My Wolfdog Coloring Books can be found at Swinton's Art Supplies in Calgary, Paintworks Art Studio and The OAG in Okotoks and Olive and Finch in High River. A portion of each colouring book sold is donated back to the sanctuary. You can also find out more about me and my art on Instagram.