At 17 years old, Billie Rae Busby stood at the National Gallery of Canada, marvelling at Barnett Newman's colossal Voice of Fire (1967). She had recently won a poster competition and was able to travel to the nation's capital to visit the gallery. Experiencing this painting dramatically expanded what Busby believed art could be and what it could accomplish, which would go on to influence her work. She takes inspiration from Agnes Martin, Rita Letendre, William Perehudoff, Jack Bush and Guido Molinari.
Billie uses a combination of acrylic paint and the precision of palette knives in order to create her visually striking landscapes of the Canadian prairies. When Billie was studying under Christopher Willard at the Alberta College of Art and Design, she was also spending many hours driving from Calgary to Yorkton every week to visit her mother, who had fallen ill. The contemplation of the Canadian landscape during the drive revealed striking linear compositions to Billie and continues to inspire her work.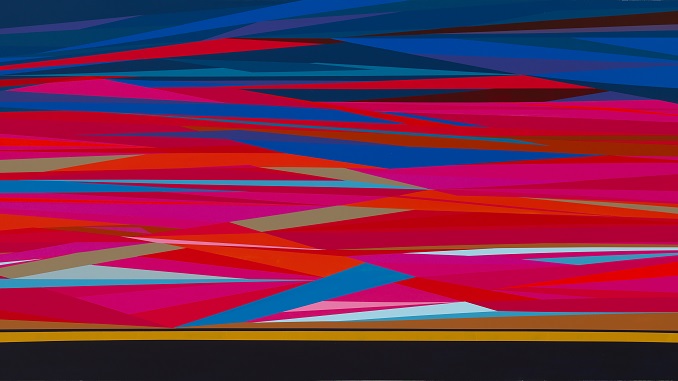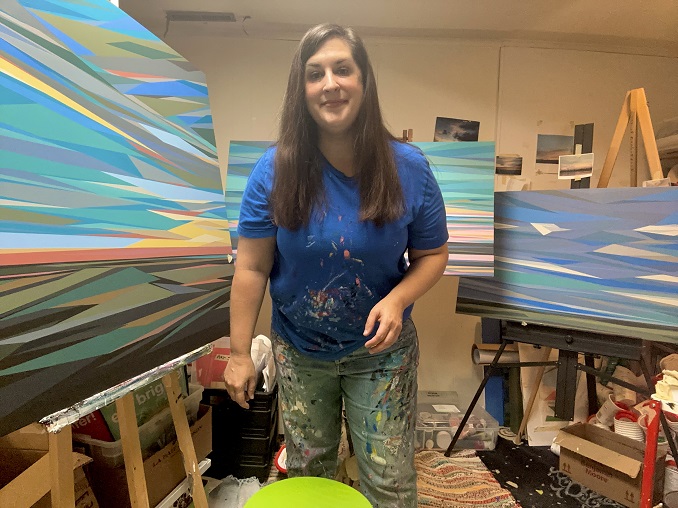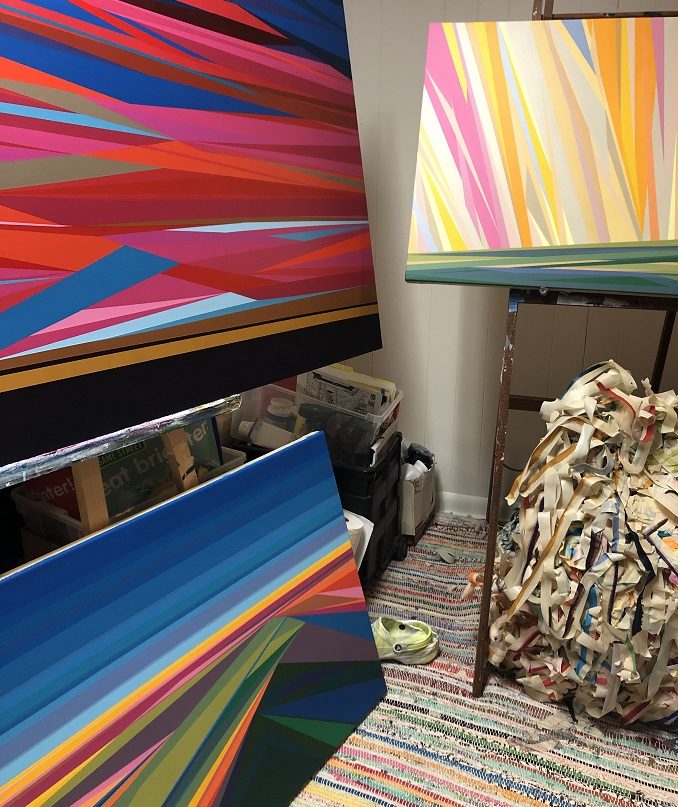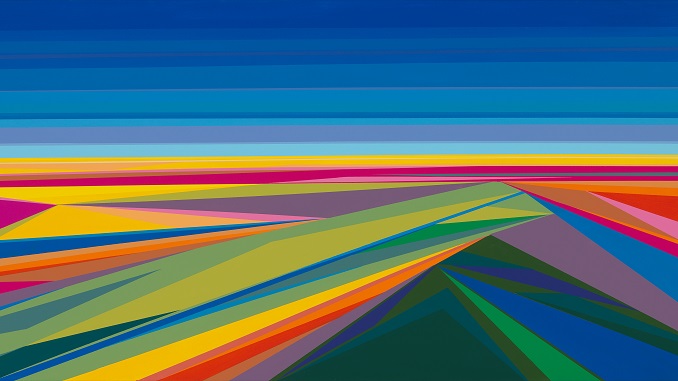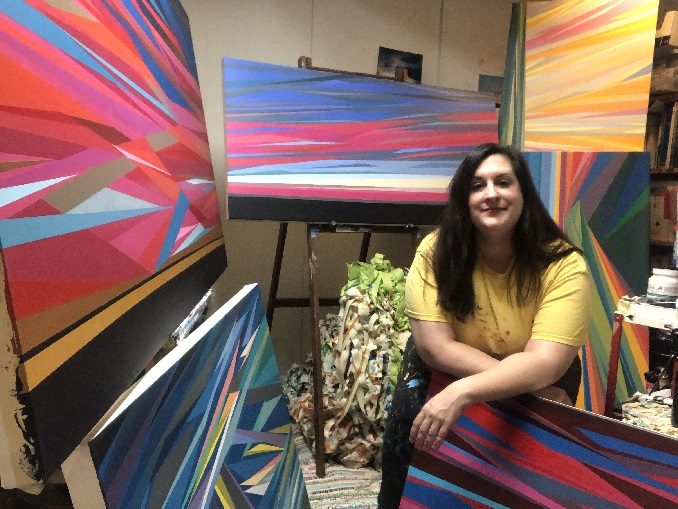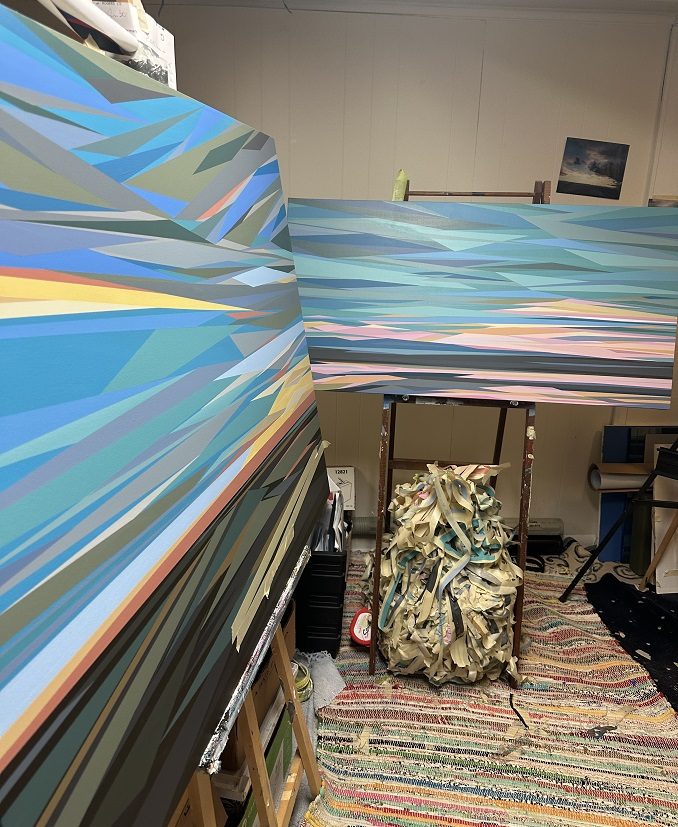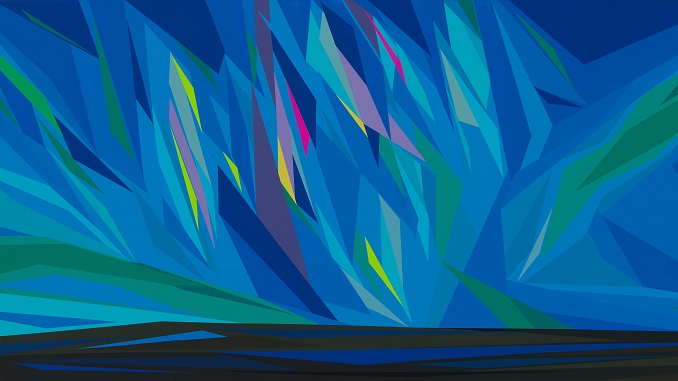 ***
Which 'hood are you in?
Fairview in SE Calgary
What do you do?
I am a full-time professional visual artist focusing on my studio practice along with some teaching and public art. I've been painting abstract landscapes for 15 years but only doing this full-time for two and a half years. I had a career in sports marketing, communications and sales for almost 20 years as well.
What are you currently working on?
I am currently working on several new paintings of various sizes for private commissions. I often am working on art for exhibitions but I have times during the year when I can solely work on specific projects for clients. I enjoy directly working with private commissions as it is a rewarding challenge to learn their inspirations and aesthetics, and then create that into a one-of-a-kind abstract landscape painting.
Where can we find your work?
My work can be found in commercial galleries across Canada at S16 Gallery in Montreal, Quebec, Mayberry Fine Art in Winnipeg, Manitoba, Bluerock Gallery in Diamond Valley, Alberta and Art on 9th in Invermere, BC. All of my artwork is also on my website and I often post on my Instagram.