The Calgary Fringe Festival has been a city staple since 2006. Still experimenting with a hybrid format due to the pandemic, the festival is accessible in person, in-person live streaming, or on-demand viewing which one might enjoy from their own living room.
Michele Gallant, executive director of the festival believes this kind of formatting has led to a more creative process.
"Before the pandemic, we never would have thought of live streaming our indoor theatre performances.  Or presenting Theatre on Demand on a TV web channel.  And we now do both at our Festival, which makes us even more accessible to patrons from not only our own backyard but across the globe!  And that's a good thing, with 100% of the ticket price going directly back to the artists."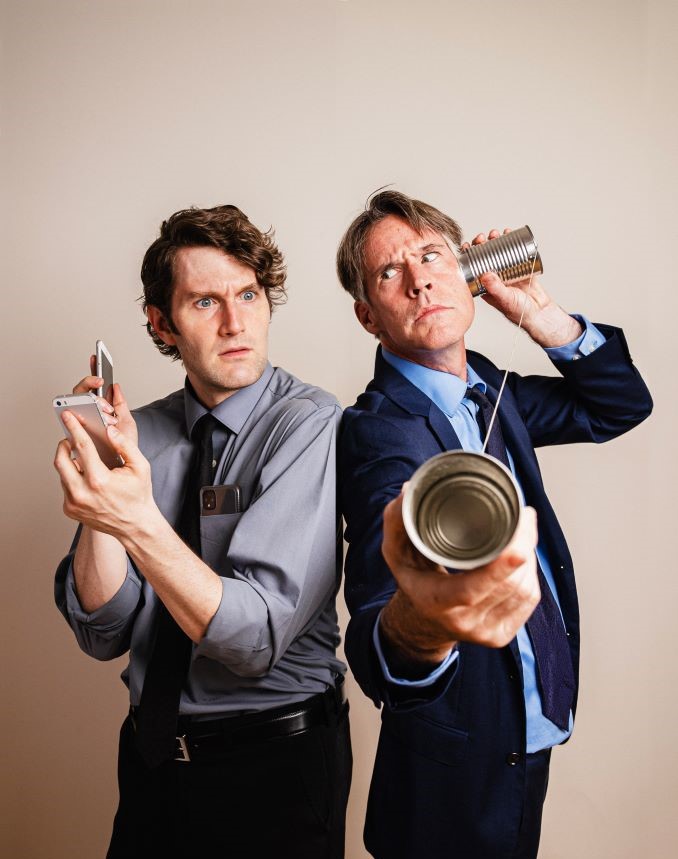 If the pandemic has caused the festival to lean into nontraditional forms of medium to reach its viewers, one hallmark of the Calgary Fringe Festival remains untouched.
"We select our shows by a lottery draw or first come, first serve basis," says Gallant. "We don't curate or censor the artists' work or select based on experience.  Everyone has an equal chance of getting in, regardless of their level of experience, age, colour, race, sexual orientation, or creed."
It's this kind of programming decision that lends itself not only to a wide array of material, but also material with wide genre distinctions. This year the gamut runs in all kinds of directions.
If the one-person show is what you're looking for there's Erin Pettifor's Stigma, Pistil, and Style, a show that explores the tension of waiting for the results of a pregnancy test- in a nightclub stall washroom. Another one-woman show titled Horseface written and performed by Alex Dallas is a memoir/dramedy written in response to the #Metoo movement. Andrew Wade's The Most Honest Man in the World explores the theme of honesty while literally strapping himself to a lie detector test.
A few one-person shows cross into the realm of stand-up comedy like Stupid Ed and Paco Erhard's: Worst. German. Ever. There's also Jeff Newman's A Different Kind of Magic Show, which claims to go beyond simple magic into mind-reading and mind-influencing. None of your uncle's old card tricks, here.
If entertainment with music is more to your taste, then look no further than Before Breakfast. A one-act chamber opera by Thomas Pasatieri based on the short play by Eugene O'Neill, or there's Flash by Steve John Dale and Katie Miller. Told through song, this story examines the lives of four friends as they examine what it means to be alive while faced with a life-altering event. So, This Is #Love is a musical comedy one-woman show by Margaret Dahlberg that deals with the complicated issues of dating online.
And there are plenty of duo performances too, such as Caroline Russell-King's Absinth Bourbon Vodka and Saki, a story about a playwright and her student- a recovering addict. In Case of Fire by James Odin Wade offers viewers mature content dealing with a Mormon couple's marriage being thrown into chaos by a husband's confession of not believing in God. Hilary Fillier and Joanna Rannelli's comedy romp The Morning After with Pam and Paula tackles TV talk shows, high school reunions, and body image. At the same time, Stakeout by Martin Dockery is a purposeful disorienting head trip comedy about two men on a stakeout who have the tables turned on them in absurdist fashion.
In addition to Theatre On Demand performances such as One Empire Under God, by Anthony J. Piccione and Blindside by Stephanie Morin-Robert, the Calgary Fringe Festival is also undertaking the 1000 Monkeys Project through the Alberta Playwright's Network. The project is a 24-hour playwrighting event with play scripts given a staged reading at the end of the process. If you're looking to see what kind of creativity can be gleaned by writing under pressure, this is your event.
And this only scratches the surface. There's improv, there's murder mystery, there's dance…
Perhaps the most functional aspect is that all four venues in Inglewood are within walking distance, so theoretically one could see every single event if they so desired. I know I'm going to try…
***
The Calgary Fringe Festival runs Friday, July 29th through Saturday, August 6th. For tickets, times and order of events visit, https://www.calgaryfringe.ca/