Parachutes for Pets is a non-profit organization which assists the most vulnerable with essential pet care. Recently we spoke with Founder Melissa David to learn more about what they do.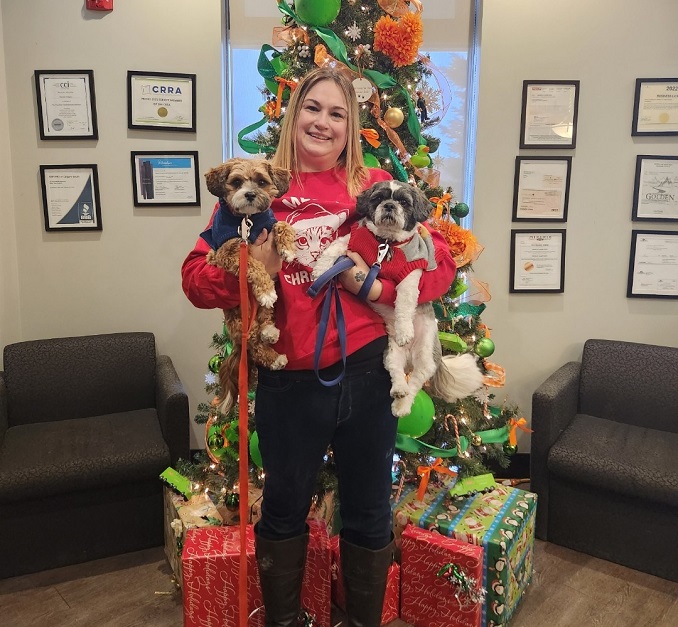 Describe your charity/non-profit/volunteer work in a few sentences.
We assist the most vulnerable with essential pet care (pet food bank, veterinary care assistance, medical grooming). Our 4 coure groups are seniors/veterans, children in foster care, the homeless, and domestic violence victims.
What problem does it aim to solve?
Pets provide proven benefits to our mental and physical health. For some of our most vulnerable, their pet is what keeps them going, gives them a purpose to get out for a walk, feed them, companionship. When financial barriers risk the ability to meet the pet's basic needs it's extremely stressful for the owner and the pet. COVID showed is this as many vulnerable were quarantined and locked down with only their pet for companionship. We spoke to many seniors through doors and windows, when delivering pet food. We focus on the human/animal bond and honouring that connection.
When did you start/join it?
I founded Parachutes for Pets in 2019
What made you want to get involved?
I saw a huge gap in the assistance available for owned pets. In many situations owners had to surrender or euthanize their pets in difficult times. This isn't the answer for the pet or the owner and can cause further physical and mental health issues for the pet
What was the situation like when you started?
There was definitely a need for our services, however, since the COVID-19 pandemic and inflation, the need has more than tripled for our services.
How has it changed since?
The need for our services has more than tripled. Pet food and vet care have increased astronomically in price due to a variety of reasons making pet ownership even more difficult than ever before.
What more needs to be done?
There needs to be more funding and awareness available for organizations like ours. Many don't realize we are not a rescue, we are trying to keep pets out of the rescue and at home with their loving owners. The housing crisis is the biggest barrier our clients are seeing right now – many can't afford to rent with their pets (most landlords charge a pet rental fee or surcharge) and many won't even accept pets. This is driving many owners to live on the streets or in their vehicles to avoid losing their pets. We are working hard on developing a safekeeping program that would assist them in these times while working with partnering agencies to transition them into low-income pet-friendly housing.
How can our readers help?
Share our cause, volunteer if you have time, donate pet food or funds – it all helps and we appreaciate anything and everything.
Do you have any events coming up?
We have partnered with the Stampede City Kinsmen Club to have a "Putt for Pets" Golf Tournament on August 24 at Springbank Links Golf Club. Please check out our website for more information.
Where can we follow you?
Website | Twitter | Facebook | Instagram
PAY IT FORWARD: What is an awesome local charity that you love?
Calgary Seniors Resource Society – they do great work for the seniors in our community – we work with them closely