Kollektion is a curated collection of mid-century modern and vintage furniture and decor. We spoke with Co-Owner Justin Dick to find out more about what they do.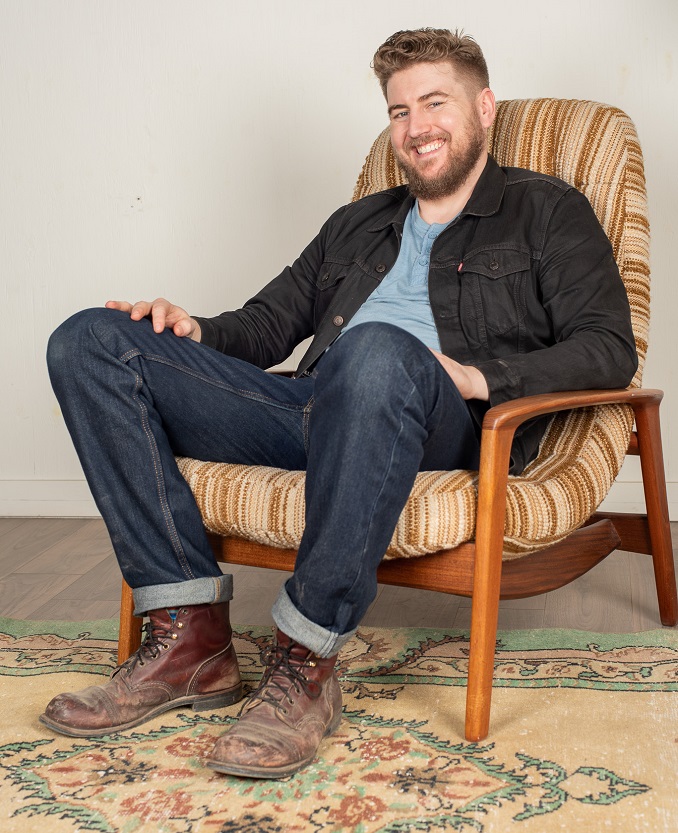 What made you want to do this work?
I actually just sort of fell into it through my love for Scandinavian-designed furniture. It started off as a side hustle to work on my own collection, then extra cash, and then my partner pointed out that I had a knack for it and should do something with it. Plus she was starting to wonder if I was a hoarder, with all the furniture I had stockpiled at my house. So I decided to give it a shot, and now here we are.
What problem did you want to solve with the business?
I realized early into Kollektion I was going to have a hard time going up against the established shops for estates. I also noticed that a lot of furniture being sold wasn't being repaired properly or at all. I decided to focus on finding pieces that needed work, – repairs, refinishing, parts – and made those my focus. I think the fact that a lot of my business was originally based around sweat equity is one of the biggest reasons we were able to hold on through the last few years. Now that we are well established and known through the community, estate sales are flowing to us. We still have a strong emphasis on cleaning up and repairing pieces. We never try to hide, and in fact try to point out any imperfections that may influence a purchase decision. We want every customer to be a happy customer.
Who are your clientele/demographics?
We find many of our customers are young folks buying their first home. Most of our furniture has modern styling and goes well with things that are sold today. You can shop at the West Elms of the world and then come home with one of our pieces and it will work. You can spend the same amount on a newly manufactured piece but people are realizing the quality you can get for the same money when you buy vintage.
How does your business make money? How does it work?
You assume we make money, haha. Just kidding. Our bread and butter is refinishing pieces that other people see little or no value in. We perform all repairs and refinishing in-house and restore pieces to a condition as close to new as we can. It originally allowed us to compete with more established shops but now it's what we are known for.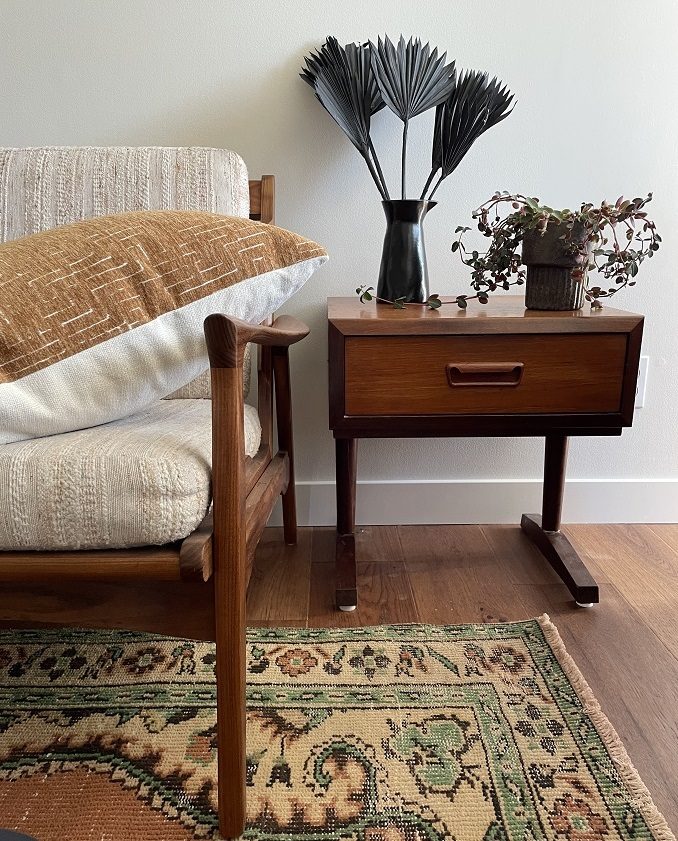 Where in Calgary can we find your profession?
We are located at 2050 10 Ave SW in Sunalta, Calgary
What is the best question a prospective customer could ask a member of your profession when comparing services? Give the answer as well.
That's a tough one for our sort of business, as we're not service-based. People often want to know the story behind the pieces and we try our best to ensure that if there is one, we know it. But it's hard to know the full history of a piece. We make sure we do a thorough inspection of all pieces prior to putting them up for sale so that we can give our clients an honest account of any defects or potential concerns with the product. However, it's hard with vintage. Some people are always looking for perfection and I like to remind them that they wouldn't toss their grandma just because she's had a hip replaced.
What is the best part about what you do? What is the worst part?
Honestly, we're both addicted to working for ourselves. Both my partner and I have had the opportunity to watch our 18-month-old daughter grow up each day of her life. We call the shots and we make our own schedule. We also love the people we meet through the business. Whether it's on the side of us buying an estate and getting to hear the wonderful stories of people's memories of their family furniture or our clients who are just starting off making those memories and looking for pieces that will be in their homes for years to come. My wife always bugs me that if I spent less time talking and giving everyone our full life story that maybe we'd make more than $5/hour.
The hardest part is the ups and downs. The business definitely has ebbs and flows and trying to navigate those while running a family business can sometimes feel a little hairy. There have been some months where we started the month saying we may not make it through and then at the end of the month we always say "well we made it one more month!"
What is your favourite joke about your own profession?
It's not exactly a joke, but something we hear nearly every day and drives anyone in the business nuts. "It's solid teak."
… it's not.
What are your social media channels?
Instagram | Facebook | Website
PAY IT FORWARD: What is another Calgary business that you love?
We're big fans of 17th Avenue thrift and Tigerstedt Flea Market. They both have super passionate owners who are doing great things for their communities and the causes they support.
I also want to point out Primary Refinishing. Graham and I have had many conversations, sharing our knowledge with each other to be able to do the best furniture restorations possible. Graham does some great work and is one of the few people I would trust to work on my furniture.