Brett Heidi is a contemporary painter of Alberta wildlife & Ranch life.
Coming from a family immersed in art, she had early exposure to painting, sketching, and learning about light, while often participating in contests.
Brett's respect for animals and appreciation for nature's unchanging beauty comes from her surroundings that Alberta is abundant in. The incredible view of the Rocky Mountains that are preceded by farm fields and rolling foothills, the charm of their neighbouring city Calgary with the unique skyline backdropped by the Rockies and hosts the winding Bow River, and just an hour west is a mountainous oasis, Banff National Park where she finds inspiration for her forest animal pieces and mountain scenes.
Her style has been by identified by loose large brushstrokes and the use of undermixed, luminous but harmonious colours.
A typical day would find her working from her home studio, either at the easel, preparing for upcoming shows, out gathering inspiration from a walk with her husky dog in the forest, a drive down a gravel road or a trip to the city for some art supplies with her husband and framer, none of which happens without a bubble tea or Americano Misto.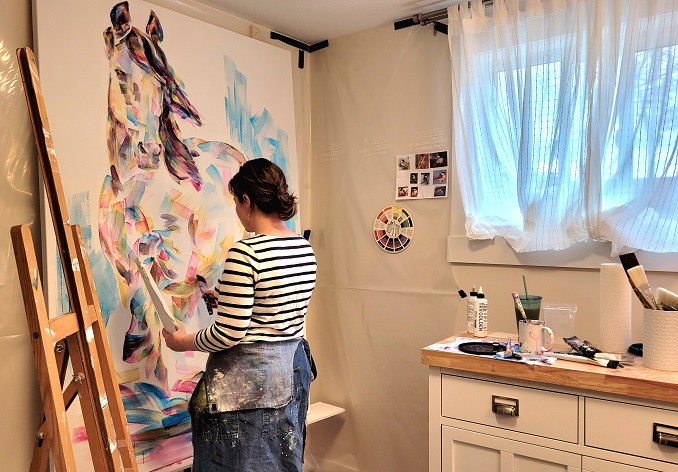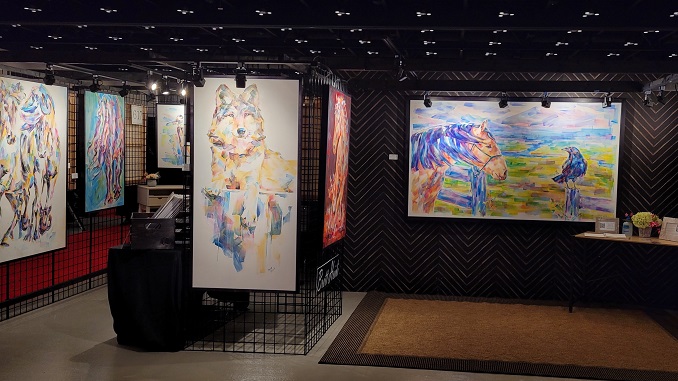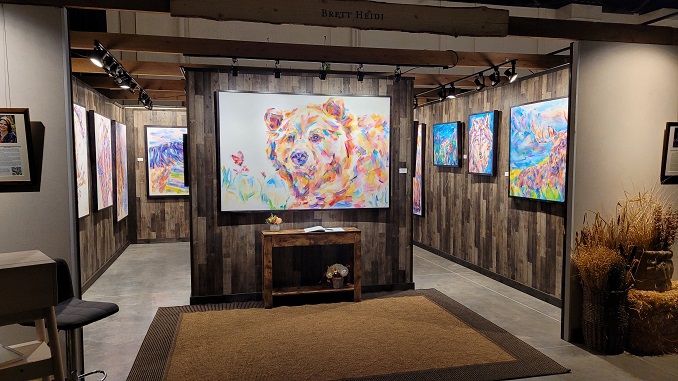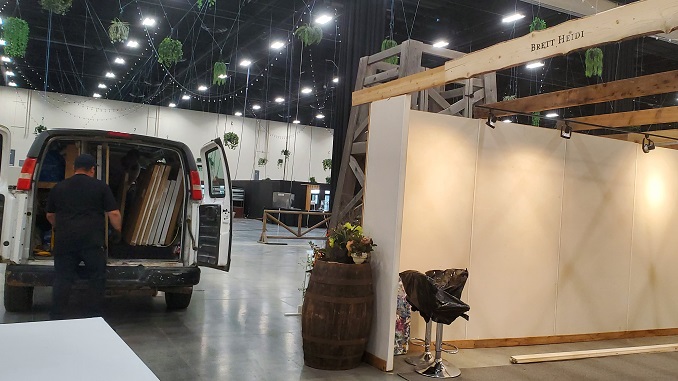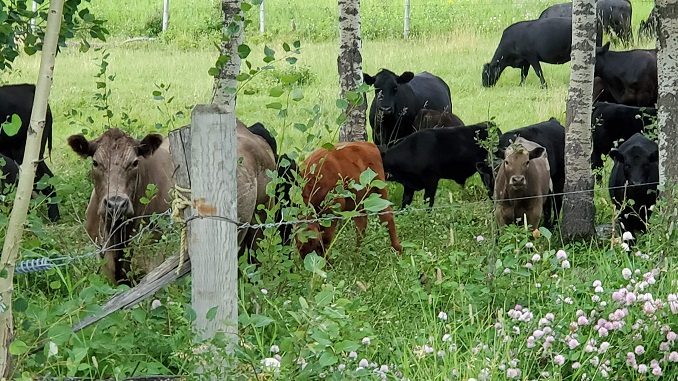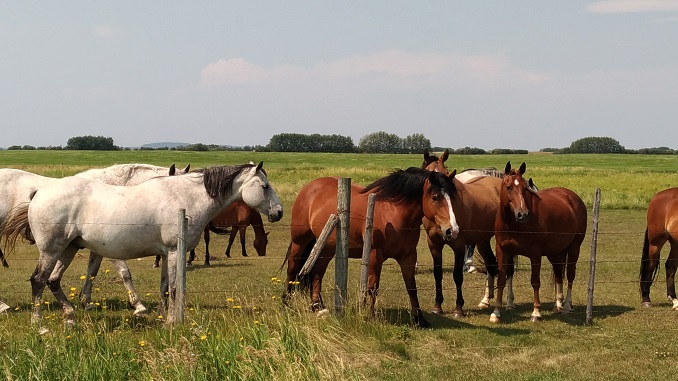 ***
Which 'hood are you in?
In the rural, west of Olds, Alberta
What do you do?
Contemporary paintings celebrating Alberta Wildlife & Ranch/Farm life
What are you currently working on?
A cowboy warming up by a fire at dusk, a busy cowgirl in the evening sun, a horse and wildflowers. Also working on a commissioned piece of a client's group of three husky dogs and I'm starting another of commission of someone's family member riding her horse across a river which will be a gift.
Where can we find your work?
– My website  – I welcome studio visits
– Horse Expo Canada (Red Deer, Alberta) April 28-30, 2023
– Calgary Stampede Western Oasis, Artist Studios July 6-16, 2023
– Art Market (Calgary, Alberta) Nov 16-19, 2023