Founded in 2005, the Kamala Foundation is a non-profit organization focused on eliminating poverty in Nepal by promoting ecological restoration, community development, and regenerative agriculture. They work directly with farmers to help support and make the change to organic agriculture and find more ecological practices for farming. We spoke with Zachary Barton, Founder and Country Agent of the Kamala Foundation to learn more about them.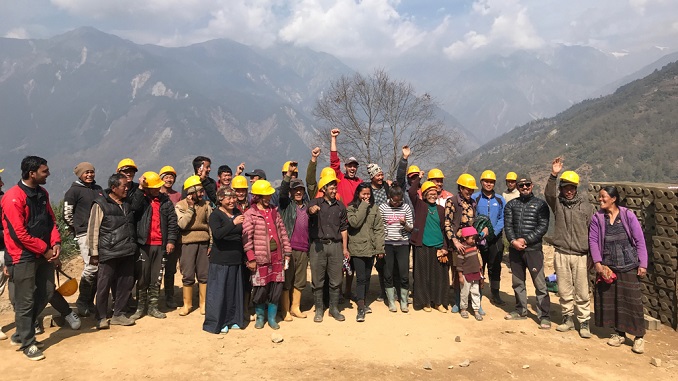 Describe your charity/non-profit in a few sentences.
The Kamala Foundation is a non-profit organization working in Nepal since 2005 in the fields of regenerative agriculture, community development and ecological restoration. We help farmers transition to organic agriculture empowering them through integrated and holistic programs and building resilient food systems and communities.
What problem does it aim to solve?
We don't really take a problem-based approach. We focus on the strengths of the communities and the opportunities facing them. Nepal is an agriculture-based country with the majority of the population engaged in small-scale farming. We want to help them be the best farmers they can be by growing the most nutrient-dense, ecologically-sound food possible!
When did you start/join it?
I came to Nepal in 2003 as a volunteer and fell in love with the country. It was the diversity of landscapes, cultures, languages and people that really caught me.
What made you want to get involved?
I think it was the people. Nepalis are probably the happiest, kindest, most generous people you could ever meet. Although it is not the most "developed" country in the world by western standards they have a rich cultural heritage and beautiful ecosystems which I have committed myself to help maintain.
What was the situation like when you started?
As a young, western-educated volunteer I thought I was coming to Nepal to "help" this poor country but quickly realized that it was me that needed to change. Nepal has so much to offer the western world from being an example of the peaceful existence of multiple ethnic and religious groups to maintaining the balance of keeping the best of their cultural heritage while embracing the best of the western world.
How has it changed since?
Wow, Nepal has changed a lot over the last 19 years. Like most "developing" countries they are caught up in the idea of development and what that means in the context of this tiny Himalayan country. The population is really young but they are super cool and I think they are leading the country in the right direction overall. Things have changed but Nepal has such deep cultural roots that you can still find traditional ways of living being practiced here. It's really amazing to see…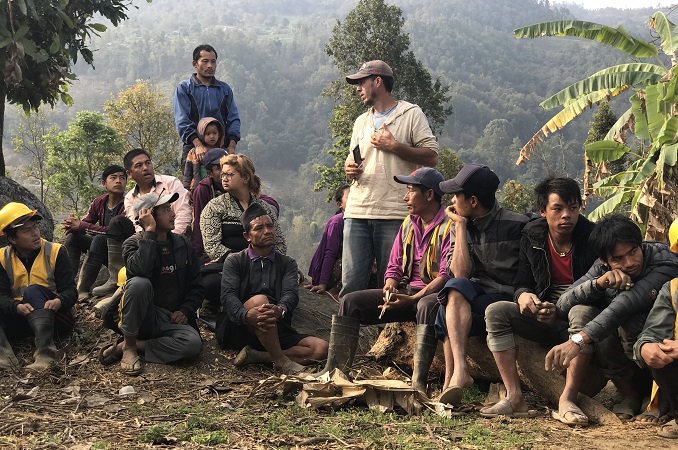 What more needs to be done?
We will continue to work with farming communities to help them transition away from industrial/chemical agriculture and to more ecological ways of growing food. We are starting to see our agricultural work in the context of a greater "food system" which includes micro-enterprise, transportation logistics and market access. We need to now focus on the whole food supply chain. Once farmers are growing nutritious organic food they need to be connected to the market who are looking for high-quality food products. Right now we are doing that as well as establishing women-led microenterprises, where women are taking organic produce and transforming it into tasty and healthy products like kimchi, chutney, jam and different pickles.
How can our readers help?
There are so many different ways to help but for sure we are always on the lookout for funding. Being a small organization we can never compete with other organizations that spend money on marketing and fundraising. 100% of the funds we raise go directly to our work in Nepal so we don't even have a paid staff. Spreading the word about the Kamala Foundation in your own network or donating would help us a lot!
Do you have any events coming up?
We're pretty quiet on the events side of things, but feel free to come out and visit us in Nepal sometime…
Where can we follow you?
Most of our work can be seen through our partner organization, Almost Heaven Farms in Nepal. You can check them out on Instagram, Facebook or Youtube.
PAY IT FORWARD: What is an awesome local charity/non-profit that you love?
The Permaculture Calgary Guild is a wicked group of people doing amazing work to develop resilient food systems in and around Calgary. Everyone should care more about where the food is coming from and how it's being grown. Or better yet, learn how to grow food yourself. Check this organization out.