Immigrant Services Calgary is a non-profit organization focused on working to make a meaningful difference in the lives of newcomers. For over 40 years, they have been connecting newcomers with services and support in the way that's best for them. They work collaboratively with governments, organizations, community members, and fellow agencies to help immigrants and refugees build thriving lives in the Calgary community. We had the chance to speak with Immigrant Services Calgary CEO, Hyder Hassan, to learn more about them and how can readers help.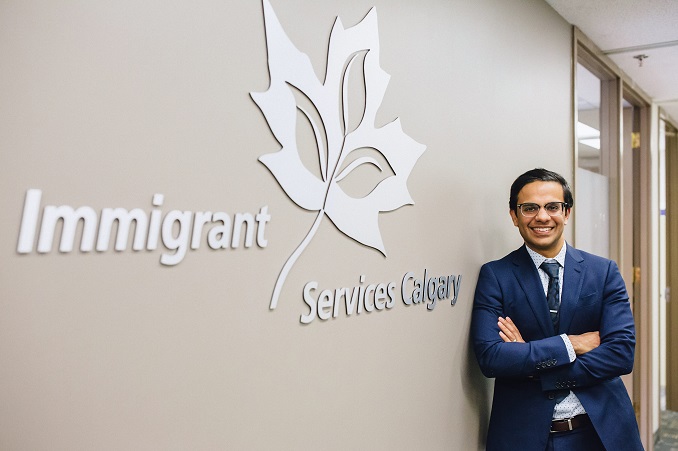 Describe your charity/non-profit in a few sentences.
Whether newcomers have moved to Canada to build a better future, or are escaping poverty and war, newcomers bring along with them a wealth of experiences and knowledge. Despite their desire to succeed in their new homeland, many fall through the cracks of a complex support system and are unable to build thriving lives. Our vision is to help newcomers realize their dreams and unleash their economic, social, and civic potential.
What problem does it aim to solve?
Our passion to serve newcomers and provide them with a smooth and successful transition to their new home in Canada is what drove us to develop Gateway. Traditionally, the settlement sector in Calgary was siloed, with each organization functioning individually, rather than in coordination with one another. For newcomers entering the city, this meant there was no clear path of which services to access and when. Gateway partners work collaboratively to ensure all newcomers are given appropriate referrals and clear directions on how to quickly achieve their personal and professional goals in their new homeland.
When did you start/join it?
I started the process of joining in late 2018 and took over as official CEO in Feb 2019.
What made you want to get involved?
My own lived experience as a 1st generation newcomer in 1999. Our family went through various obstacles as we navigated our newcomer onboarding. I left my financial services career to assist with the transformation and set the new standard for onboarding newcomers.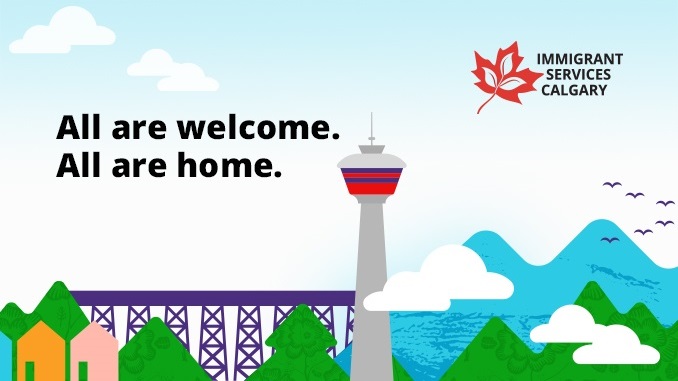 What was the situation like when you started?
The current system of support is complex and challenging to navigate. Only one in four newcomers to Canada access settlement support, while the rest go without the help they need for a successful transition to life in Canada.
Although many agencies offer great newcomer services, each has its own process. As a result, newcomers often have to retell their stories and undergo a different assessment every time they interact with a new agency.
They will also receive multiple settlement plans and similar services that can overlap. Moreover, as newcomers are moved from one agency to the next, it is difficult or even impossible to track their progress.
Only approximately 40% of clients were aware of services based on the last survey.
How has it changed since?
With one plan, clients can access over 900+ services via 54 agencies! We've completed over 2000 newcomer plans!
The premise of Gateway is to focus on the individual and their specific needs. Consistent support is key to guiding newcomers through the system to find the most relevant support from the appropriate agencies.
The Gateway 'system' refers to the overall approach to providing help to newcomers, including:
– Defined roles and training across partner agencies
– Rules for standardized needs assessments
– Personalized planning
– Creating referrals and follow-up
– Protecting newcomer privacy
The technical 'backbone' of Gateway is essentially a platform. It is not just one piece of software, but a tightly integrated combination of a secure data center, configured software 'workflows', reports, and forms. The Gateway 'system' will also include a Knowledge Hub where anonymous newcomer data can be analyzed by researchers, funders and policy advisors.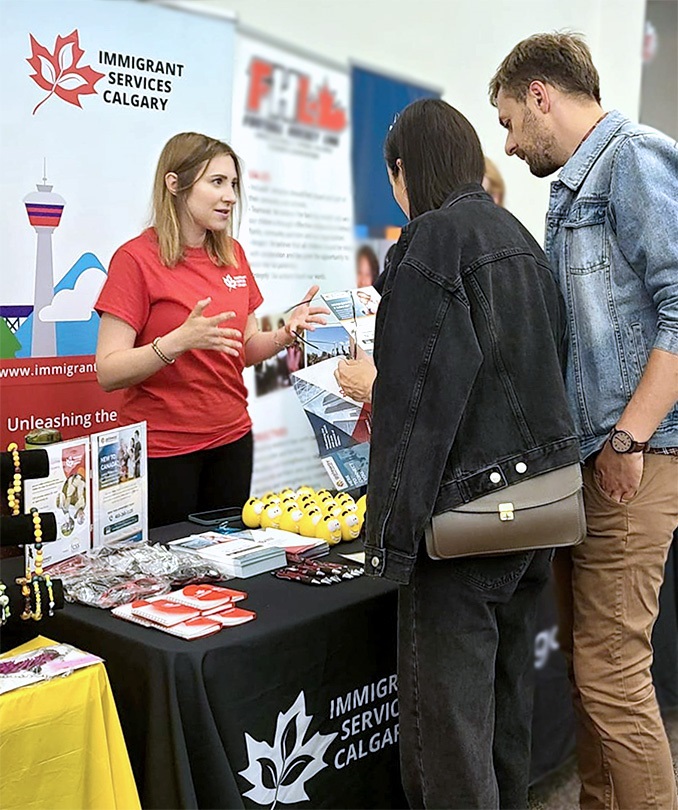 What more needs to be done?
We need more resourcing to assist with the success of Gateway as we have a 6-week-long waiting list.
How can our readers help?
Please visit our website and donate to our organization as a donor!
Do you have any events coming up?
Yes, please attend our gala on Nov 3 at Arts Commons!
Where can we follow you?
Website | Facebook | LinkedIn | Twitter | Instagram
PAY IT FORWARD: What is an awesome local charity that you love?
CIWA has appointed their new transformational CEO Paula Calderon. CIWA supports immigrant and refugee women, girls and their families. They have more than 50 programs that can support you with settlement needs, language and employment training, family matters and much more.