Stardale Women's Group is a local non-profit that started 26 years ago in Calgary. Their mission is to help young Indigenous women and girls overcome systematic barriers by providing support and a multitude of educational programs. We spoke with their Executive Director Helen McPhaden to learn more.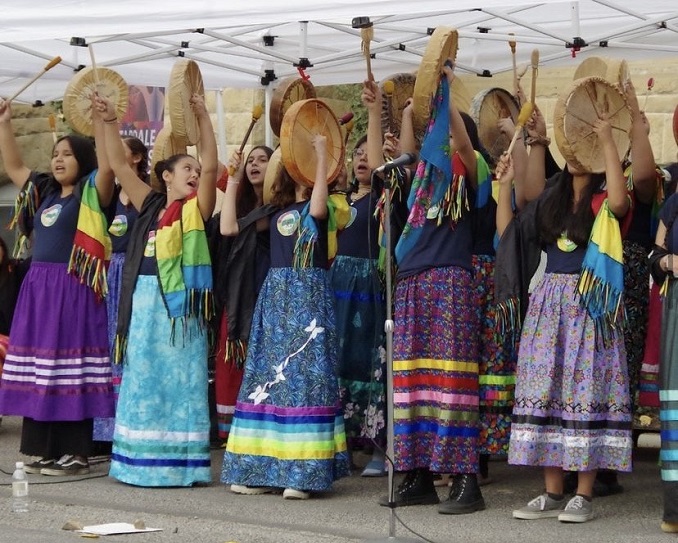 Describe your charity/non-profit/volunteer work in a few sentences.
Stardale Women's Group is a become of hope and a driving force for change for young Indigenous Girls. For over 26 years, Stardale Women's Group has empowered the lives of Indigenous girls, strengthened their families, and inspired communities to engage in the core values of reconciliation. We offer programs and services to Indigenous young women and girls in overcoming systemic barriers and encompassing the physical, emotional, mental, and spiritual aspects of life. As building blocks to a journey of awakening, healing, self-respect and empowerment, the Stardale Model encourages development of skills and enlightenment by healing with compassion.
What problem does it aim to solve?
Our mission is to help Indigenous young women and girls overcome systemic barriers by providing life skills, foundational learning and literacy, and advocacy for themselves, their families and their communities.
We strive to provide a space where they feel comfortable to express their feelings, past experiences, traumas and hurts. The girls in our program live every day with the experiences and effects of intergenerational trauma and our goal is to provide the necessary support for them to blossom in the face of adversity.
The diverse services Stardale Women's Group provides are for the empowerment of Indigenous girls and young women in the form of:
– Educational programs and public awareness
– Advocacy, networking, and community mobilization
– Capacity building, mentoring, and training
– Community action research
– Municipal gender-based policies in literacy, crime prevention, community safety, education, health, and social justice
Stardale Mandate
1. Introduce proactive interventions that empower Indigenous females to overcome systemic barriers and internalization of lower standards of wellness, achievement, education, and employability by providing classroom educational opportunities as well as skills training and strategies for healthy choice-making.
2. Focus on preventative measures of addressing abuse and violence by following a holistic approach through an artistic methodology, thus allowing each participant to heal in her own time(s) and place(s).
3. Foster cross-cultural exchange of health and social development issues with community partnerships.
4. Develop research and learning schemes to have a better-informed view of the needs in the province.
5. Share Stardale's programming strategy and encourage reconciliation within communities.
When did you start/join it?
Stardale Women's Group was founded in December 1996. In January of 1997, a group of low-income women under the leadership of Helen McPhaden were meeting regularly as a support group in Star City, Saskatchewan. It rapidly became apparent that there were many gaps in services unable to meet the needs of Indigenous girls and women of poverty in the region. Thus, a strategic plan was developed and Stardale was born.
What made you want to get involved?
Stardale originated from the completion of a needs assessment with the community of Indigenous Women in Northeastern Saskatchewan. The process of the needs assessment and the research plan included distinct areas of social, cultural, and economic spheres of activity to be able to understand the totality of the gaps in the current system. The research results revealed the lack of literacy and employment opportunities accompanied by social disparities, which cumulatively created a sense of uneasiness in the region. As time progressed and there were not only young girls who were victims of violence but girls who were becoming perpetrators of violence, the organization decided to change focus to empower Indigenous girls ages 10 to 17 years.
What was the situation like when you started?
We often find ourselves in a situational cycle with the girls we work with at Stardale. Most arrive at the program shy and reserved, unsure of what might be in store for them and whether this will help them. Suffice to say all the girls
come into our program holding trauma and in need of support in a variety of forms. This cycle we experience with the girls is indicative of a larger cycle in the communities of intergenerational trauma and abuse.
When we started the Stardale programming Model in Saskatchewan and then in Calgary, there were no such programs available. Fast forward to Calgary, whereby, Stardale aligns itself under the gap in services that was defined by the City of Calgary Urban Aboriginal Initiative (CUAI). We have developed a framework for referencing while working with the girl client to close the learning gap. This includes:
– Violence and the effect on Indigenous peoples
– Traditional knowledge and wisdom
– Transforming academic examples
– Traditional knowledge of Indigenous communities
– Culture and the role of community relationships
– Oral, environmental, and Indigenous traditions
– Health and well-being research initiatives in Indigenous communities
– Cultural identity, resistance, and research.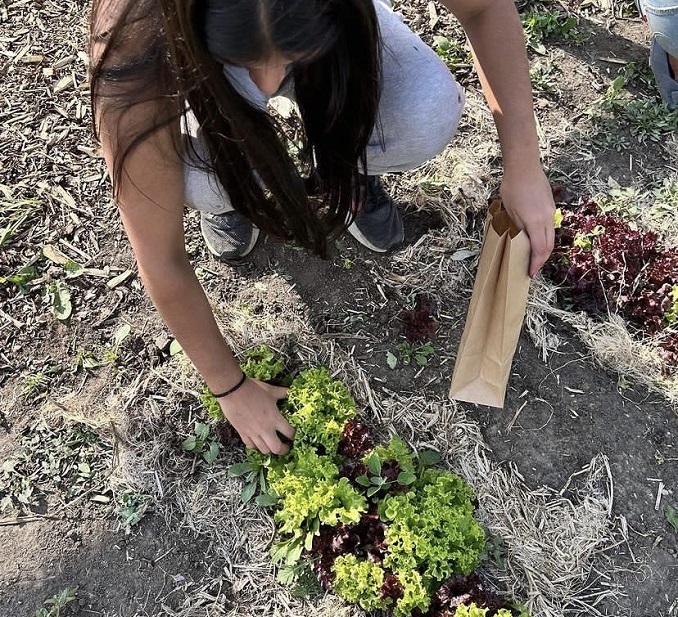 How has it changed since?
One of the most rewarding parts of Stardale from the perspective of staff and volunteers is being able to see just how much these young girls grow and blossom in their time with us. Seeing the transformation through the constant efforts, mentoring and guidance that takes place validates and encourages all that we do. Watching a young girl go from silence to singing and drumming her heart out. From being closed off and disconnected to fully engaged in
painting a beautiful artistic work. The activities and accomplishments of Stardale are a testament to the impact and change our program has made in the lives of these young women.
Stardale is part of the Indigenous cultural revolution which is occurring throughout Turtle Island. By going through the program, the girls will gain knowledge, skills, and historically denied cultural pride, increasing their capacity for healthy lives. Many of the girls are urban with little or no access to Elders who are key to the discovery of cultural connection and knowledge transfer. For most of the girls, this will be the first time being in the presence of Elders who traditionally provide mentorship to youth. Having been subjects of neglect, racism and trauma themselves, dealing with the issue through storytelling head-on will provide much-needed healing.
What more needs to be done?
There is much more to be done as a community, as an organization and as a people. Our girls still regularly discuss their experiences of racism and sexism that continue to be present in our community. Stardale as an organization is continuing to grow and develop new ways to spread awareness and educate communities through our drumming performances, multimedia tools and speaking engagements where we provide a real opportunity for our girls to share their stories and speak their truth. The public needs to learn from an Indigenous perspective:
– Build relationships with Indigenous and non-Indigenous communities.
– Be active agents of decolonization.
– Be Champions for the key calls to action from Truth and Reconciliation Commission.
How can our readers help?
Individuals can make a meaningful and impactful contribution to Stardal in a variety of ways. Donations to Stardale help keep our program operating and afford these young girls a multitude of opportunities and experiences otherwise inaccessible to them.
Our program is also always looking for volunteers and mentors to help support our regular and event programming as well as acting as role models for our girls. Sign up here.
You can also support Stardale through the rental of our films online. We have three films currently available for rental through Vimeo and the proceeds go directly back into our program.
Do you have any events coming up?
No public events but our drummers are available for bookings for events.
Where can we follow you?
Instagram | Facebook | Threads | Youtube | Linkedin | Vimeo | Tiktok
PAY IT FORWARD: What is an awesome local charity that you love?
Calgary Police Youth Foundation