Green Calgary is a charitable organization that aims to solve urban environmental issues surrounding our communities, homes, workplaces, and schools and provide guidance and educational services. We spoke with Blair-Sujin Kang, the Communications and Volunteering Coordinator of Green Calgary, to learn more about their organization and what we can do to support them.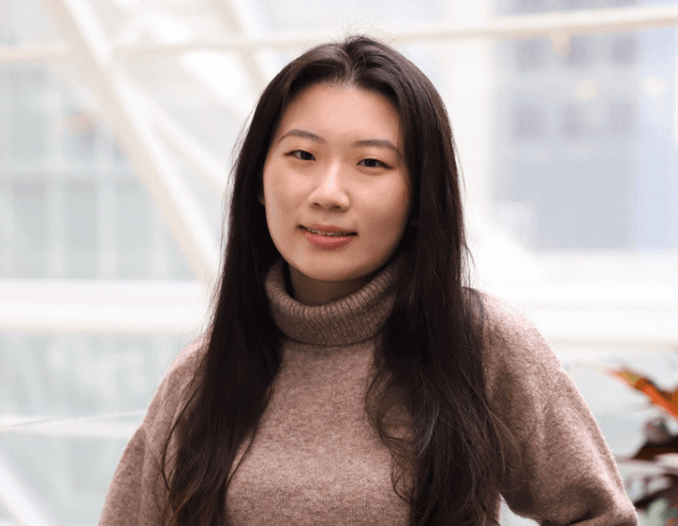 Describe your charity/non-profit in a few sentences.
Green Calgary is a leading urban environmental charity supporting Calgarians in living a more sustainable life; helping them take effective environmental action in their homes, workplaces, schools, and communities. Since 1978, we have been working towards urban environmental issues including waste management, use of rainwater, and energy efficiency.
What problem does it aim to solve?
Our goal is to make Calgary a world-class sustainable city where people live in healthy communities and have access to environmental education, products, and services. We aim to solve urban environmental issues surrounding our communities, homes, workplaces, and schools and provide guidance and education services.
When did you start/join it?
I joined Green Calgary in December 2021.
What made you want to get involved?
Moving from Toronto to Calgary, I have seen so many opportunities that this beautiful city, Calgary has in terms of sustainability and growth. I have interacted with amazing communities and people here in Calgary and always wanted to work for people.
What was the situation like when you started?
Calgarians and our communities had been seeking online opportunities such as educational programs while staying home and being interested in sustainable lifestyle during the pandemic. Lots of community associations and institutions looked to work with environmental non-profits in Calgary and it gave us more opportunities to help Calgarians.
How has it changed since?
There have been more opportunities that Calgarians can easily access to learn about sustainability. More Calgary-based companies, organizations, and small local businesses have been conscious of sustainability.
What more needs to be done?
We need more support for communities, local businesses, and non-profit organizations (like us!). We want to see more Calgarians taking action towards sustainability and being proactive!
How can our readers help?
Follow, learn, and engage!" Take the opportunity to talk about your passion for sustainability and engage in your local and surrounding communities.". Visit events or markets where you can support local vendors and small businesses and share your experiences with your family, friends, and neighbours!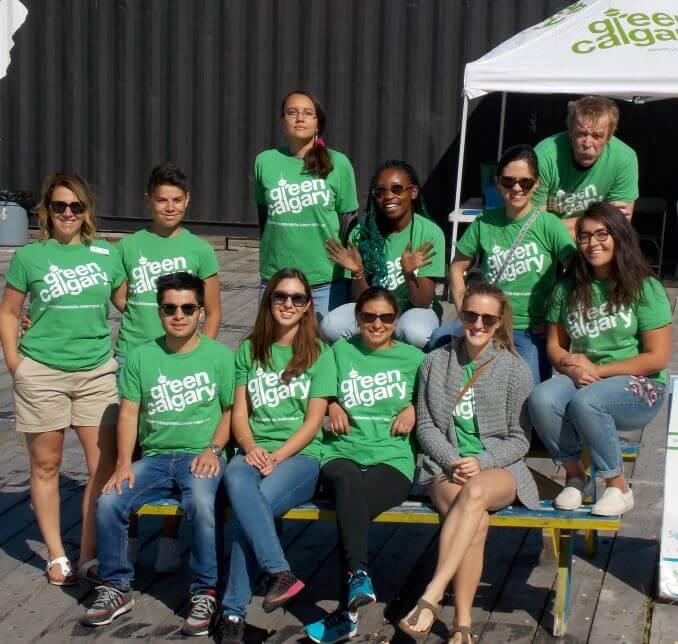 Do you have any events coming up?
Our biggest annual event, the Rain Barrel Sales, just started! Rainwater harvesting is a great way to improve your garden while also taking environmental action. You can find information and order at greencalgary.org. We also have waste audits and event greening throughout the summer that need volunteer support, so if you're interested, visit our website and come help out!
Where can we follow you?
You can follow us on social media (Twitter, Facebook) and subscribe to our newsletter! We also post blogs on our website.
PAY IT FORWARD: What is an awesome local charity that you love?
There are so many amazing local charities in Calgary, but I like The Genesis Centre, a community centre. The Genesis Centre is helping us to host annual rain barrel sales this year and we work with them a lot, including an ongoing column in their quarterly publication, Lotus Link!