carya is a Calgary-based non-profit organization that has devoted over 100 years of service by creating strong families and communities. We spoke with the CEO Paula Telfer to learn more about them.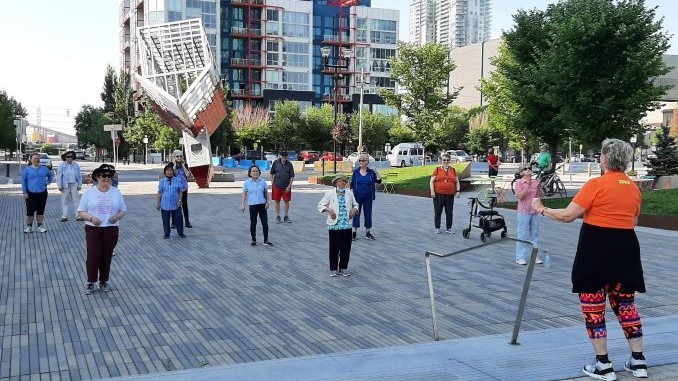 Describe your charity/non-profit in a few sentences.
Since 1910, carya has supported individuals and families through counselling, education, community development and in-home assistance, school-based support and more. We offer over 30 programs that impact the lives of more than 35,000 Calgarians annually by strengthening resiliency, creating social connections and building the knowledge, social and emotional skills that are essential building blocks for strong families and communities.
What problem does it aim to solve?
Our goal is to provide accessible, quality social services to support all Calgarians at every age and stage of their lives. We value relationships and know that healthy, stable and responsive relationships and support networks are key to building resilient, flourishing communities.
Relationships and social connection have proven to be more important than ever as we saw increased isolation, distress, and mental health concerns during the COVID-19 pandemic. These connections and strong natural support systems are life-sustaining, energy-creating, and essential to building strong families and communities. At carya, this has been our mission for over a century.
carya is unique in Calgary in that we work with people of all ages and stages of life from birth to older adulthood. We look at every person we work with from the lens of family – family as they define it.
Families and their broader network of natural supports are at the heart of our work. We believe that individuals, families, support networks and communities have the skills, strengths and capacity to problem solve, act creatively, and work for the benefit of each other. Through our integrated continuum of strategies, we work to strengthen these capacities, especially the capacity to be resilient, to have strong social connections, and to have the knowledge, social and emotional skills that are the essential building blocks to fulfilling one's own potential.
You can find carya programs and services across Calgary – from innovative approaches to family counselling, skill-building workshops for older adults, anger management groups, elder abuse prevention and intervention, in-school empowerment programs for youth, language-specific counselling, financial wellness services, and more. Our staff are highly trained and skilled, working from social inclusion, strengths-based, trauma and neuroscience-informed perspective.
carya cares for all Calgarians and is here to build relationships, reduce isolation and provide a helping hand when people need it the most.
When did you start/join it?
I joined carya in 2021 after working in the social profit sector for many years.
What made you want to get involved?
I always had a tremendous amount of respect for the work that was being done at carya. The organization is so well known for exceptional client-centred programs and counselling support. I particularly like that we provide opportunities for all ages, from the very young and their parents to older adults. We can help at any stage in a person's life.
What was the situation like when you started?
I came into my role during the pandemic. Covid-19 has had a significant impact on our community and has increased challenges and isolation for many people. It has left many without much-needed support during very difficult times. Times of loneliness, relationship problems, unemployment, mental health pressures and so many more. Humans are wired for social connections and all of that was severed for a significant period of time.
How has changed since it?
As we move into a post-pandemic world, researchers tell us to expect an influx of people requiring mental health support. The expected long-term effects of the pandemic are considerable –  ranging from depression, anxiety, substance abuse, relationship breakdowns etc. We need to be prepared to help our community recover and to have a safe place to turn.
What more needs to be done?
Mental health and community support services need to be prioritized as isolation and loneliness continues to impact us all during and after the pandemic. Youth are reporting higher levels of emotional and mental distress than ever before, family relationships have been strained, socio-economic disparities have increased, and seniors have experienced higher levels of isolation and loneliness.
We need continued support from our donors, funders and supporters. We need to increase awareness of the multitude of programs and services that carya offers for all Calgarians, and continue to work collectively to ensure everyone can access the supports they need in the community.
How can our readers help?
Readers can help by donating to carya and volunteering, and by spreading the word of the amazing work being done at carya. Get in touch with us if you want to collaborate or get more involved – we need to work together to build healthy, thriving futures for everyone.
Do you have any events coming up?
We have a number of drop-ins and registered groups and workshops daily at our Village Commons community hub, as well as seasonal programs and services across Calgary and online. As we navigate this next phase of the pandemic we hope to again host more community events and fundraising initiatives. You can find our events calendar online here.
Where can we follow you?
You can find carya on all social media platforms at @caryaCalgary, and on our website.
Instagram | Facebook | Twitter | LinekdIn
PAY IT FORWARD: What is an awesome local charity/non-profit that you love?
We partner with Catholic Family Services in a number of our programs. An awesome organization with a passion for community service.