The Children's Link Society connects people with disabilities, and those that support them, with the resources they need to improve their lives and strengthen our communities. We spoke with Eryn Dewald, the Executive Director of Children's Link to learn more about their organization and what we can do to support them.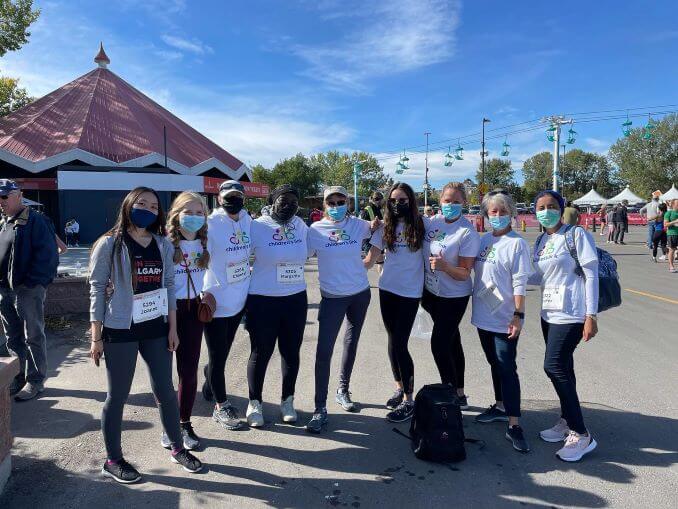 Describe your charity/non-profit in a few sentences.
Children's Link is known and valued for offering resources, information, connections and hope to families and professionals in the disabilities community. Children's Link is staffed by a dedicated team, many of whom have lived experience with disability. Our resource database contains more than 1,000 community resources, enabling us to provide people with a comprehensive variety of service and support options. Through one-to-one conversations, support groups, workshops, and online networking opportunities, Children's Link provides a safe, accepting environment for people to learn, share and connect.
What problem does it aim to solve?
Children's Link exists to connect people with disabilities, and those that support them, with the resources they need to improve their lives and strengthen our communities.
We believe in a compassionate society in which people with disabilities and those who support them are equipped, empowered, and valued throughout their lives.
When did you start/join it?
I have been the Executive Director for 3.5 years and previously sat on the board for 3 years.
What made you want to get involved?
Children's Link is an organization that believes families know what is best for them and their loved ones. We walk alongside families to offer supports and resources that meet their unique needs. I love the organization's approach to empowering families.
What was the situation like when you started?
Children's Link has always had a small team but mighty team, many of whom themselves have lived experience as a parent of a child with a disability. Our demand for services has increased significantly over the past 2 years.
How has it changed since?
We started as an agency offering services only in Calgary. We now offer services across the province.
Children's Link functions as a central hub in the disability community. Our experienced staff work to provide personalized service to families living with disability, assisting them to be successful when accessing appropriate resources, connecting with service providers, building natural support, and engaging in the community. We currently have over 1,200 resources listed in our community database, which serve as a lifeline for families from the point their child receives a diagnosis, through to the transition to adulthood, and beyond. Our role is to equip, empower, and engage families caring for loved ones with disabilities, across the province of Alberta. 163% more families have reached out to Children's Link for assistance during the COVID-19 crisis, demonstrating a desperate need for support.
What more needs to be done?
Without the services provided by Children's Link, families may miss out on receiving early intervention, accessing appropriate services and supports, pursuing growth and educational opportunities, and establishing meaningful connections with others. Our agency serves as the 'link' that connects families to needed resources; proactively protecting them against isolation, increased mental health issues, caregiver burnout, and fractured family units.
Families living with disability have been particularly hard hit by the recent pandemic. Throughout the past few years, we have seen access to community services and in-home supports significantly diminished. Parents have lost jobs and families are suffering financially, as they struggle to care for or protect children with fragile immune systems. Medical support has decreased and waitlists for treatment and support are longer than ever. Families face isolation, inequitable access to resources and services across the province, an increase in mental health issues, and financial instability.
As a resource, information, and referral agency, we rely heavily on the capabilities of our database to effectively serve families. Our current system is significantly limited. We require a more robust platform (more than just a database), to enable us to continue expanding services interprovincially (serving larger numbers of people and those most isolated) and allowing us to deliver higher quality, more efficient, and comprehensive support to families at risk.
How can our readers help?
Throughout the month of May, to celebrate our 25th anniversary, people can text LINK to 20222 from their phones, to donate $20.00 to The Children's Link Society. They can also go here, where their donations will be matched up to 50%!
Do you have any events coming up?
We sure do! We are celebrating our 25th anniversary on May 25th and will premier our documentary that will air on CTV2 the following weekend. This documentary follows some of our families and their unique and beautiful journeys. Here is a teaser commercial for it
Where can we follow you?
We love social media 😊
PAY IT FORWARD: What is an awesome local charity that you love?
For sure, The Children's Link. I also volunteer as a board member with Integral org, a non-profit in Alberta offering education and support in governance, strategic planning, risk management and legal compliance.