Well, hello there human! I am Teeka, and I really think I may be the girl for you! I am such a clean and dignified lady, I use my litter box properly all the time! With that said, I am not unmoved by changes and stress, so I'd prefer to be your only furry-friend! An adult only home is for me, I relish the quiet life! I just LOVE my food! The second I hear a can of wet food open, I come running! I love playing with toys and chin and belly rubs! I am currently hanging out in my foster home, so please contact the Adoption Department at adopt@calgaryhumane.ca to arrange a meet and greet! I cannot wait to meet you and enrich your life with my presence!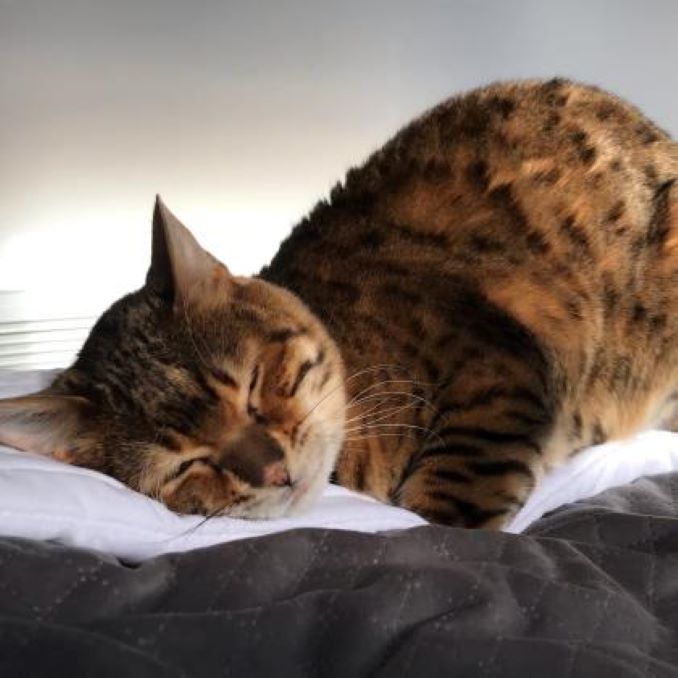 Teeka
Breed: Bengal
Age: 8 years 2 months 1 day
Gender: Female
Size: Medium
Colour: Brown/Brindle
Spayed/Neutered: Yes
NEW ADOPTION PROCESS: Please fill in the Cat Lifestyle Survey found on the How to Adopt page (please include my name and animal reference number) if you are interested in adopting me! Serious inquiries only.
In order to ensure a smooth and successful adoption, please remember to check all the basic requirements for adopting before coming in to the shelter.
About this column:
Each week we feature animals available for adoption from local shelters in the Calgary area with the hopes that our readers will assist in finding good homes for them. If you, or someone you know, has the resources to take care of one of these animals, please do get in touch with the appropriate shelter via the links provided.