Hi, I'm Paisley. Not much is known about me as I was found as a stray. I am a young and playful cat and tend to be a rough player so a home with toddlers and young children may not be the best fit for me.The ideal family for me would have plenty of cat experience as I have quite the particular personality! This means that you are able to read my body language and understand when I am feeling overstimulated and are able to provide me with the appropriate amount of space. I'm a little ball of energy and I love to explore, especially in high places! My puurfect home will provide me with daily exercise and structure by stimulating me with lots of toys and enrichment as well as tall cat trees or shelves high up on the wall where I am allowed to lounge. I'm also looking for a home with no children or other pets – I like to be the queen of the castle! I would love to meet me new family soon, could that be you?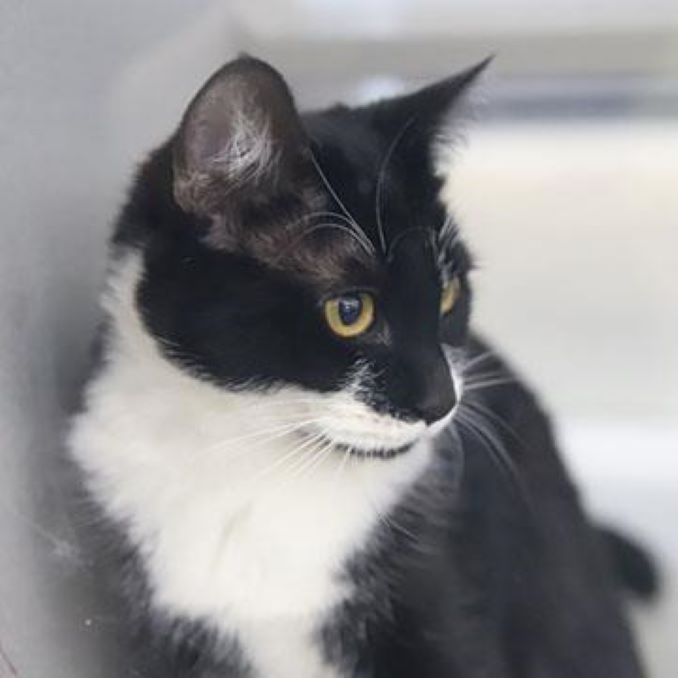 Paisley
Breed: Domestic Shorthair/Mix
Age: 1 year 23 days
Gender: Female
Size: Medium
Colour: Black/White
Spayed/Neutered: Yes
In order to ensure a smooth and successful adoption, please remember to check all the basic requirements for adopting before coming in to the shelter.
About this column:
Each week we feature animals available for adoption from local shelters in the Calgary area with the hopes that our readers will assist in finding good homes for them. If you, or someone you know, has the resources to take care of one of these animals, please do get in touch with the appropriate shelter via the links provided.