Meooooooow! Hey there, I'm Lynx and I would LOVE to come home with you! The ideal home for me is one that is calm and quiet with an adult-only family that has previous cat experience. I have a history of playing a bit rough sometimes, so I need my humans to be able to read my body language and understand my needs and desires. Speaking of play, I'm a super active boy who LOVES to play! Feeder toys, wand toys, crinkle and soft fluffy balls are soo much fun and are a great way to keep me busy while teaching me more appropriate ways to play. Another favourite past time of mine is bird and squirrel watching! Therefore, I would love if my future family could provide me with a comfy spot near a window where I can spend time watching the birds and squirrels outside. When I'm not running around entertaining myself, I am a total LOVE-BUG! I mean, crazy affectionate – head bonks, nose licks and snuggles all the time. I love being around my humans soo much that I tend to follow them everywhere they go. I'm also a great story-teller and just love to join in on the conversation with my humans. If you talk to me, I'll always respond back with adorable chirps and meows. Now, I'm an extra large fella so I will need some appropriately sized accessories like large comfy places to snooze and an x-large litter box (preferably with high sides and cleaned daily) to be happy and healthy in my new home. According to the vet team here, I'm carrying around a few extra pounds… okay maybe more than just a few. I would love if my future family, alongside a veterinarian, could help me achieve my ideal weight with a slow, monitored diet and exercise plan! Anywho, that about sums it up for me – so if you're looking for a new feline snuggle buddy, who will greet and love you each day then look no further! Contact CHS today and tell them Lynx is the cat for you! I'll be waiting!!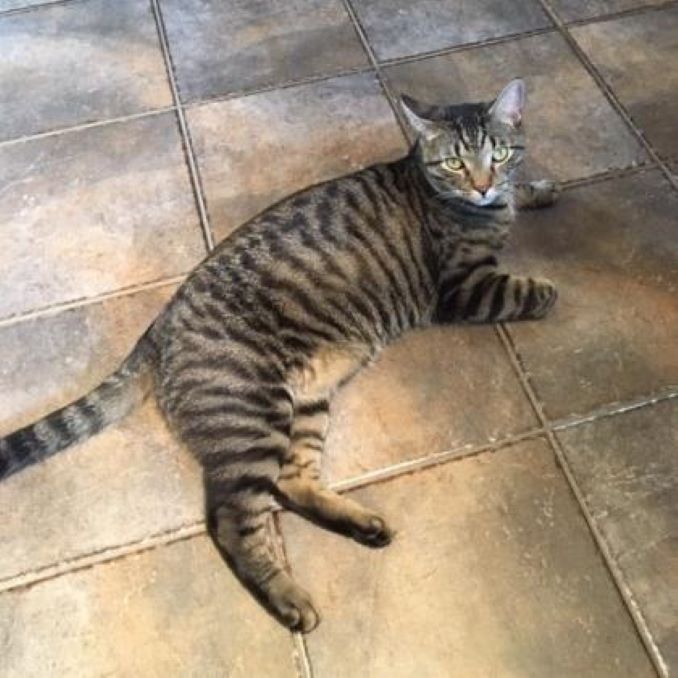 Lynx
Breed: Domestic Shorthair/Mix
Age: 2 years 2 months 4 days
Gender: Male
Size: Medium
Colour: Brown/Black
Spayed/Neutered: Yes
NEW ADOPTION PROCESS: Please fill in the Cat Lifestyle Survey found on the How to Adopt page (please include my name and animal reference number) if you are interested in adopting me! Serious inquiries only.
In order to ensure a smooth and successful adoption, please remember to check all the basic requirements for adopting before coming in to the shelter.
About this column:
Each week we feature animals available for adoption from local shelters in the Calgary area with the hopes that our readers will assist in finding good homes for them. If you, or someone you know, has the resources to take care of one of these animals, please do get in touch with the appropriate shelter via the links provided.