Hi there, I'm Jellybean and I'm looking for the puurfect home to call my own. I can be a bit shy at first, so I'm looking for a family that is willing to be patient and go slow with me until I can get to know you and feel comfortable. I'm sure you've noticed my luxurious fur coat – it's so soft and fluffy, you'll love spending time petting me. Looking this good does take some work though, so I would love if you could help me with this! Regular brushing sessions and occasional trips to the kitty salon are a must for a gal like me! Did you know that I previously lived with other cats?! This means that I may get along with your resident feline. The amazing folks in Adoptions can provide you with all the important information on how to do the proper introductions so we can start our new life together off on the right paw! So if you and I sound like the puuurrfect match, then please contact CHS today!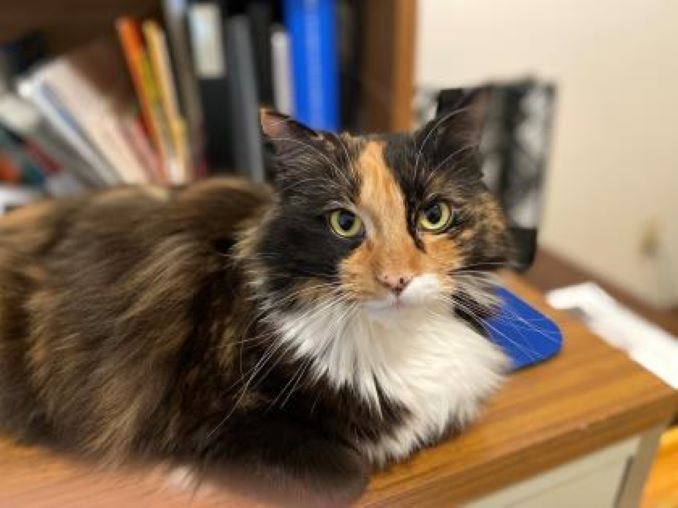 Jellybean
Breed: Domestic Longhair/Mix
Age: 4 years 2 months 6 days
Gender: Female
Size: Medium
Colour: Orange/White
NEW ADOPTION PROCESS: Please fill in the Cat Lifestyle Survey found on the How to Adopt page (please include my name and animal reference number) if you are interested in adopting me! Serious inquiries only.
In order to ensure a smooth and successful adoption, please remember to check all the basic requirements for adopting before coming in to the shelter.
About this column:
Each week we feature animals available for adoption from local shelters in the Calgary area with the hopes that our readers will assist in finding good homes for them. If you, or someone you know, has the resources to take care of one of these animals, please do get in touch with the appropriate shelter via the links provided.