Hello, I'm Chewie! I am a very sweet girl, but I can be slow to warm up. If you can be patient and let me approach you on my own terms, I am sure that you and I will become the best of friends. Don't be surprised if I start nudging your hand to get chin scratches out of you! The ideal home for me is on the calm and quieter side of life, with no other pets. Don't worry though, because I'll shower you in love to make up for it. When it comes to the litterbox, I can be a tad particular. I would love if you could provide me with a large litterbox that is cleaned daily and is in a low traffic zone so I can have some privacy.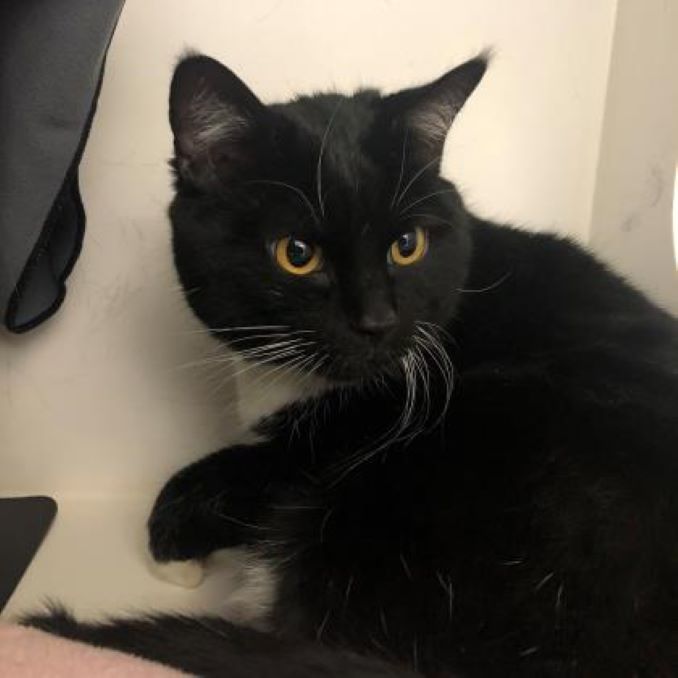 Chewie
Age: 7 years
Gender: Female
Size: Medium
Colour: Black/White
Spayed/Neutered: Yes
Chewie is available for viewing at the Calgary Humane Society! Interested adopters are welcome to self-schedule for an adoption appointment using our online calendar here.
About this column:
Each week we feature animals available for adoption from local shelters in the Calgary area with the hopes that our readers will assist in finding good homes for them. If you, or someone you know, has the resources to take care of one of these animals, please do get in touch with the appropriate shelter via the links provided.