Hi, I'm Danny and I'm looking for the purrfect home to call my own. I'd love to live in a home with a stress-free lifestyle, this means no small children or dogs. The loud noises and commotion that come with a busy household are just too much for a cat like me. I have lived with other cats before, though, and I may get along with your resident feline.
The amazing folks in Adoptions can provide you with all the important information on how to do the proper introductions so we can start our new life together off on the right paw! New people and situations can make me a bit shy at first so I'm looking for a family that can go slow with me to start.
If you are patient and let me come to you on my terms to start, then my affectionate personality will shine through. I even like tummy rubs! Also, according to the vet team here, I am carrying a few extra pounds with me – which is putting some strain on my body. So, I would love if my future family, alongside a veterinarian, could help me achieve a healthy weight for a cat like me with a slow and monitored diet program.
I am so excited to start our life together, so please come soon!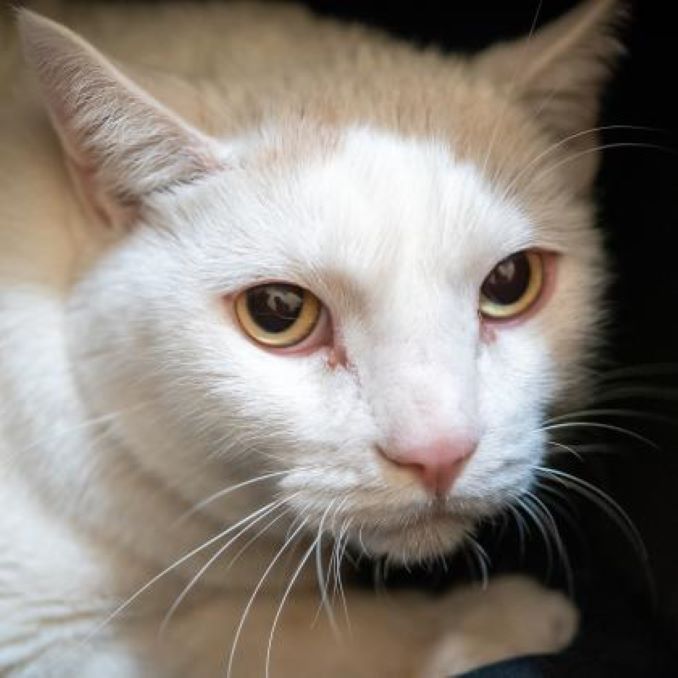 Age: 8 years 2 months 18 days
Gender: Male
Size: XL
Colour: White
Spayed/Neutered: Yes
Danny is available for viewing at the Calgary Humane Society! Interested adopters are welcome to self-schedule for an adoption appointment using our online calendar here.
About this column:
Each week we feature animals available for adoption from local shelters in the Calgary area with the hopes that our readers will assist in finding good homes for them. If you, or someone you know, has the resources to take care of one of these animals, please do get in touch with the appropriate shelter via the links provided.