Calgary's family-owned business Coyote T-Shirts offers clothing design and branding options such as Vinyl heat transfer, Embroidery services, Engraving services, UV printing, and Screenprinting. We spoke with Jainita and Swetang Desai, Directors, to find out more about what they do.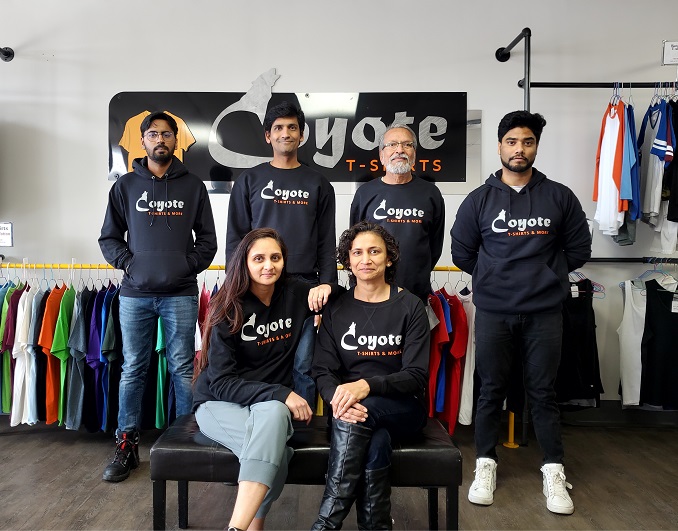 What is your business called and what does it do?
This is a family-owned business. We customize various products as per customers' wish and need. Indeed, we provide different techniques for customizing services like DTG (Direct-to-Garment), DTF (Direct-to-Film), Vinyl heat transfer, Embroidery services, Engraving services, UV printing, and Screenprinting. However, UV printing, DTF (direct to film), and Engraving are the new printing techniques we recently introduced in our business, and in the city, we are quite famous for our Embroidery and DTG printing services. Thanks to our team efforts and hard work.
What made you want to do this work?
In 2014, we started from a basement, and today we have an official customized shop for all printing needs. We love to create, innovate, and inspire. Everyone here has a hidden artist inside them, which unites us to work together for our clients and customers.
What problem did you want to solve with the business?
We are here to spread happiness through printing apparel and products. Usually, we help people with their marketing and branding projects. Also, we help people to create customized gifts.
Who are your clientele/demographics?
Our major clientele is small and mid-size businesses, individuals, senior citizens, young adults, and corporate clients. We are also targeted by marketing and branding companies, or companies marketing and branding departments. Our business is local, within and surrounding Calgary, Alberta, and we can ship all over Canada too.
How does your business make money? How does it work?
We charge as per the service needed by our customers or clients. They pay in person, or they place their orders online through our official website.
Where in the city can we find your profession?
We are located at 6045 Centre Street SW, Calgary, AB, near the Chinook LRT Station.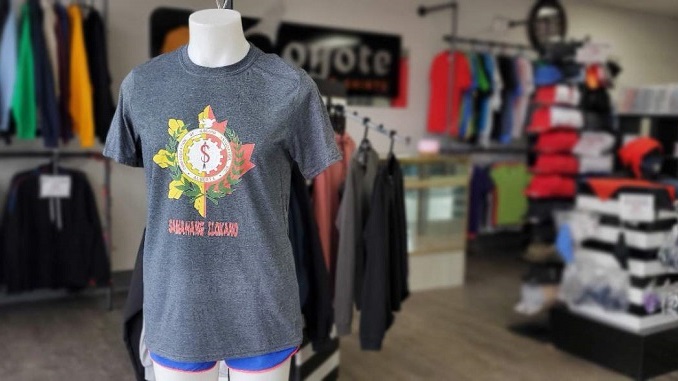 What is the best question a prospective customer could ask a member of your profession when comparing services? Give the answer as well.
We have expertise in quick turnarounds for big or small orders, so the prospective customer could ask for a quick turnaround for the order. Our quickest turnaround time for small orders from 1 to 10 quantities is 30-60 minutes and for the maximum of the big order 2 days. Rush orders are possible if we have the products or apparel in stock and the customer is ready to pay for the rush, which is a small fee ranging from $2 to $10 per item depending on the deadline.
What is the best part about what you do? What is the worst part?
The best part is to see the satisfaction in the customer's eyes when they get the final product.
The worst part is that the suppliers do not have enough stock to fulfill customers' needs.
Where can we follow you?
Instagram | Facebook | Youtube | Twitter
PAY IT FORWARD: What is another local business that you love?
There are quite a few to recommend, but right now these 3 come to mind, Royal Paan, Buster's Pizza & Donair and PB & J YYC.