For this week's Homegrown Business feature we spoke with Nathan Gareau, Brand Communications Lead at Kent of Inglewood. This Calgary-based store offers a variety of products, including shaving accessories, toiletries, straight razors, axes and pocket knives. Great for gifts, this store is great for anyone looking for their perfect beard kits and any outdoorsy person!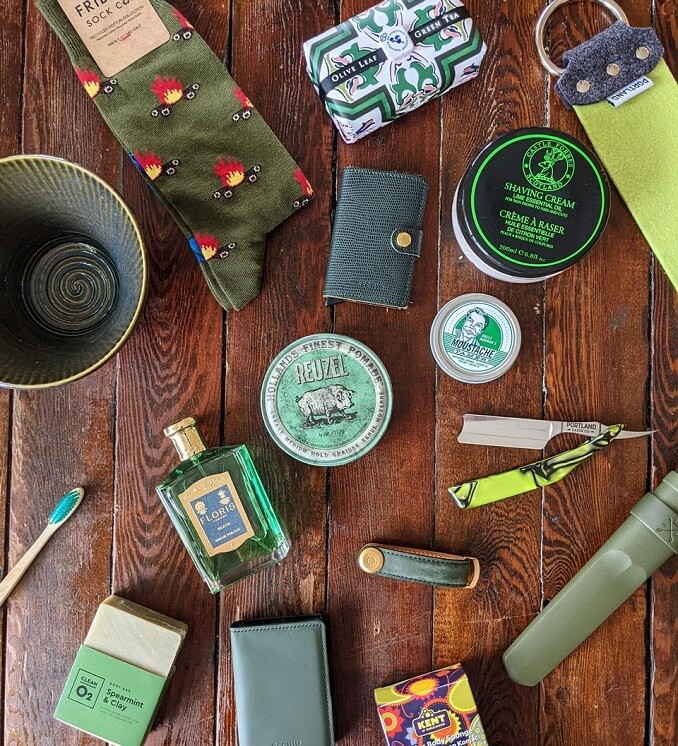 What is your business called and what does it do?
Kent of Inglewood focuses on daily carry items ranging from pocket knives to wallets, handmade axes and camping knives, and a huge selection of high-quality shaving gear and beard care products.
What made you want to do this work?
It started when we discovered the classic safety razor, which turned our least-favourite part of our day into the best part! From there, we sought to make our daily experience better by using the right tools for the job.
What problem did you want to solve with the business?
Making dull parts of your day a joy to experience, from shaving and self-care to getting through your day and even enjoying the great outdoors.
Who are your clientele/demographics?
Really anyone. Folks who shave any part of their body, folks who like zero-waste products, bearded guys, campers and hikers, and anyone who likes to use good products and use the best tools in their daily life.
How does your business make money?
How does it work? We sell products that make you happy and last a lifetime, so you'll want to tell your friends and family. We tailor our customer service to finding the best products and routines for each individual, so they can enjoy their daily life more.
Where in Calgary can we find your profession?
We're located at 1316 9ave SE in Inglewood and online at our website with free shipping in Canada for over $60!
What is the best question a prospective customer could ask a member of your profession when comparing services? Give the answer as well.
Q: I don't like shaving. Why would this be better?
A: Shaving with a single blade, regardless of where you shave, gives a closer cut with less irritation to your skin. You get a closer, more comfortable shave and blades are much cheaper with little to no plastic waste!
What is the best part about what you do? What is the worst part?
The best part is getting introduced to so many great types of products, routines, and hobbies. It's also the worst part because we tend to get deep into them and wind up with one of everything!
What is your favourite joke about your own profession?
We're a shop that sells both shaving gear and axes, so naturally, folks never hesitate to ask if we shave with axes, and it never gets old.
What are your social media channels?
We're on Instagram, Twitter, and Facebook.
PAY IT FORWARD: What is another local business that you love?
Cody & Sioux is an awesome western wear store just down the block from us!