In her workshops, Tamara Lee-Anne Cardinal provides a hands-on approach to placemaking and papermaking. Tamara recognizes the importance of bringing awareness to Indigenous culture and heritage, not only through her workshops but also in her art. Tamara is a mixed-media artist, advocate and activist for Indigenous culture and we spoke with her to learn more about her and her work.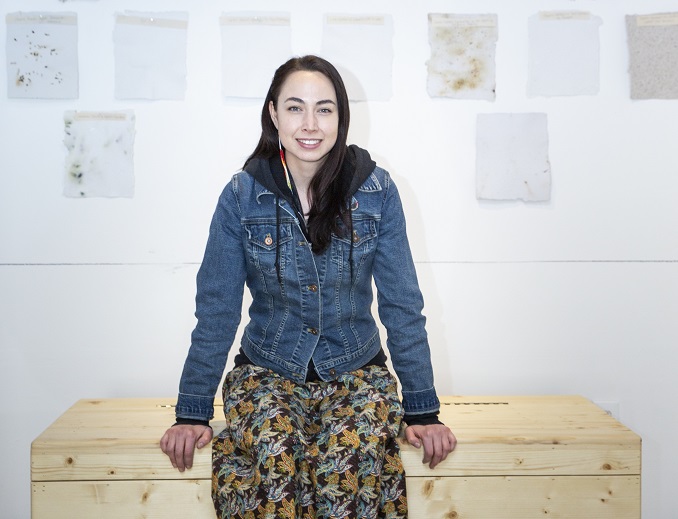 What is your business called and what does it do?
My business is self-titled. I offer artistic, hands-on workshops that are currently centred around placemaking and papermaking.
What made you want to do this work?
Bringing more awareness to Indigenous culture, heritage, and history through sharing circles, art making, and bringing the work back to the smudge.
What problem did you want to solve with the business?
Through my work, I aim to help bridge some of the gaps that lie between the art realm, our Indigenous communities, and regular society. I approach my workshops and those who attend, with the mindset of building more understanding amongst these three areas.
Who are your clientele/demographics?
I have worked previously with all facets of our communities – from lifelong learners to youth, those who are disabled by society, to a range of ages, genders, and beliefs. Those who are interested in learning new skills by working with their hands, and being actively engaged in reconciliation, are those who have attended my workshops in the past.
How does your business make money? How does it work?
In community, we say, "there are many streams that lead to the river!" I have gone the grant application route, been an artist in residence, and received honourariums/gifts from artist talks, while the most rewarding method of this work has been hosting workshops.
Where in Calgary can we find your profession?
Wherever I am invited!
What is the best question a prospective customer could ask a member of your profession when comparing services? Give the answer as well.
Why is art so expensive?
There are incomprehensible hours that go behind art preparations. It is similar to the basis of why we pay our Elders and Knowledge Holders for their time because we consider that within their own right and life experience, they have already earned their PhDs. For artists, one must consider not only material expenses but the time it takes to gather the materials and the time to understand the materials alone. Most of this is done on our own time, without grant or residency support because of the passion behind the work. I believe it's time we start seeing artists as essential cultural workers and teachers.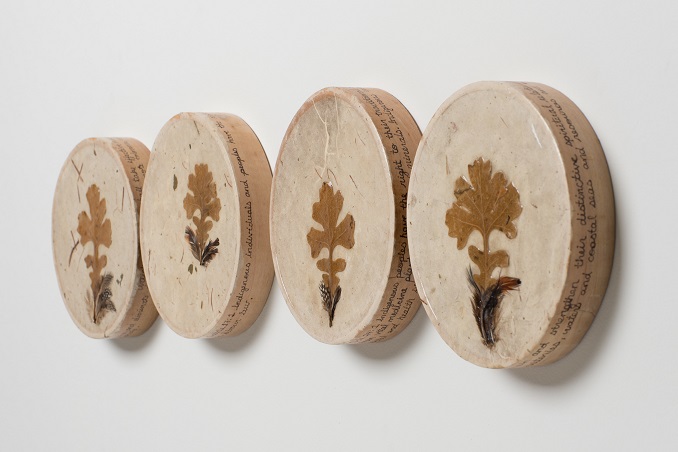 What is the best part about what you do? What is the worst part?
Meeting new people and learning from them is hands down the best part of this work. I love sharing what I do and learning from others' life experiences. The worst part of this work is there not being enough time or funding to accomplish all of what we dream about making!
What is your favourite joke about your own profession?
Most people have heard the notion of the starving artist, while most artists these days are multi-disciplinary and are juggling many differing jobs (or multiple grants) in order to sustain an art practice. It may not be optimal, but it is manageable. The hope is that the support for artists in the future will continue to grow so we aren't as divided with our time and energies.
What are your social media channels?
PAY IT FORWARD: What is another Calgary business that you love?
I really love INDI CITY for the work they do. Not only are they Indiqueer, but their approach to artmaking is inspiring. The creators show humbleness and gratitude for all that goes into each piece, while the wearer of the work can feel empowered as they don the creation.