Stone House Decor is a local boutique that focuses on bringing quality, sustainable and ethically sourced products to your home. We spoke with the owner Tracey Tilden to learn more about it.
What is your business called and what does it do?
My Shop is called Stone House Decor, we sell Modern Farmhouse Style Decor, taking inspiration from Magnolia Market
What made you want to do this work?
I have always wanted a small boutique shop and after 13 years working as a Speech and Occupational Therapy Assistant with the school board I knew I needed a change.
What problem did you want to solve with the business?
I wanted to bring quality, unique decor to YYC, focusing on companies that have a wonderful story, quality products and items that are sustainable and ethically sourced. We have a large selection of products that are from companies across Canada.
Who are your clientele/demographics?
My demographic is anyone who is looking for a unique gift or cosy items to fill their home with.
How does your business make money? How does it work?
We sell our items only in our Brick and Mortar Store.
Where in the city can we find your profession?
We are located in Willow Park Village, SE Calgary – close to Crave Cupcakes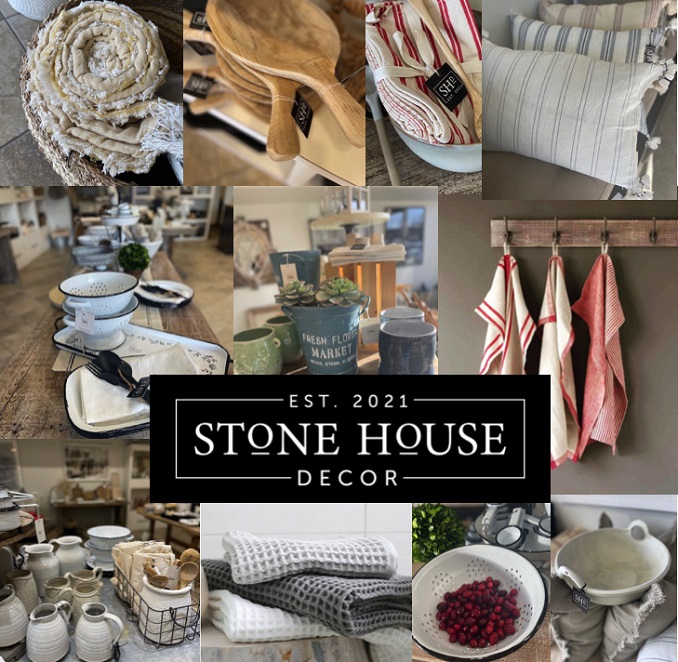 What is the best question a prospective customer could ask a member of your profession when comparing services? Give the answer as well.
The best and most commonly asked question we get from Customers is "Where do your products come from?" We are very focused on bringing in items from Canada and across the globe that are Sustainable and Ethically sourced, we love bringing in products from Europe, and our customers love them.
What is the best part about what you do? What is the worst part?
The best part of what I do is talking to and helping our customers pick the perfect gift or item for their homes. We love being a part of loved ones special day. The worst part is not being able to take one of everything home. Lol
Where can we follow you?
You can follow us on Instagram, I feature all new arrivals in our story and post daily. We don't sell online currently but to see a glimpse of the products we carry and our style check out our website.
PAY IT FORWARD: What is another local business that you love?
My new favourite business is Deville Coffee in Willow Park Village, they have the best drinks and the owner Laura and her staff are wonderful.