This holiday season, why not give a one-of-a-kind jewelry piece to your loved one? This week we spoke to Shelly Keane, co-founder of Silver Sisters, a local jewelry company making personalized hand-stamped jewelry!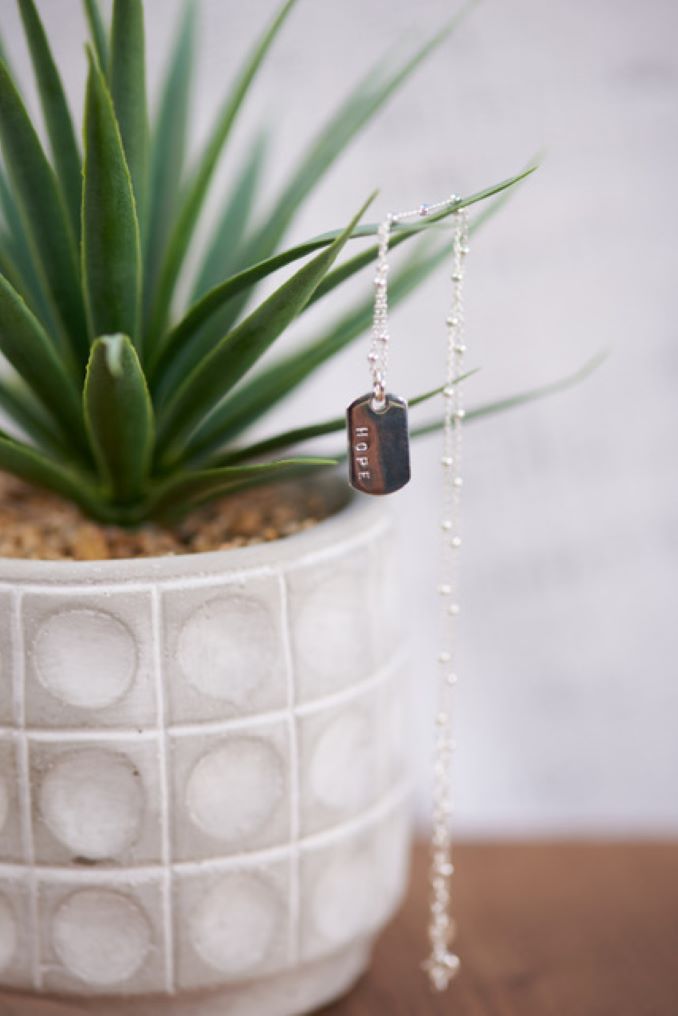 What is your business called and what does it do?
Our business is called Silver Sisters and we create meaningful pieces of jewelry by hand stamping on it. We use a hammer, an anvil and lead letters to create one of a kind pieces by adding names, words of inspiration, special dates or initials to charms, pendants etc.
What made you want to do this work?
23 years ago ,my husband had a bracelet made for me with our two children's names stamped on it. I have worn and loved this bracelet ever since. It may not be my most expensive piece of jewelry that I own but it sure is the most meaningful and precious to me. My hopes were to bring this type of special product to Albertans to gift to their family and friends.
Who are your clientele/demographics?
Our clients are mothers, daughters, friends, sisters, aunts…people just like us that like to celebrate their loved ones and special times. But we also provide lasting gifts to help lovingly remember those in our lives that have passed too.
How does your business make money? How does it work?
Our small business is successful due to the incredible community support from our loyal clients. We sell our pieces on our new website as well as various markets and events in and around Calgary. Covid 19 has been challenging as most of our planned events have been cancelled or restricted so we had to pivot quickly and design a website to support online markets and sales.
PAY IT FORWARD: What is another Calgary business that you love?
We love YYC Wipes and their story of resiliency as well as Torill's Table.