For our latest business profile we chat with the folks over at Tribe of Lambs about their jewelry and clothing line that has a charitable aspect to it. Their partnership with craftsmen in India allows them to give back to the community they visited while traveling to the region.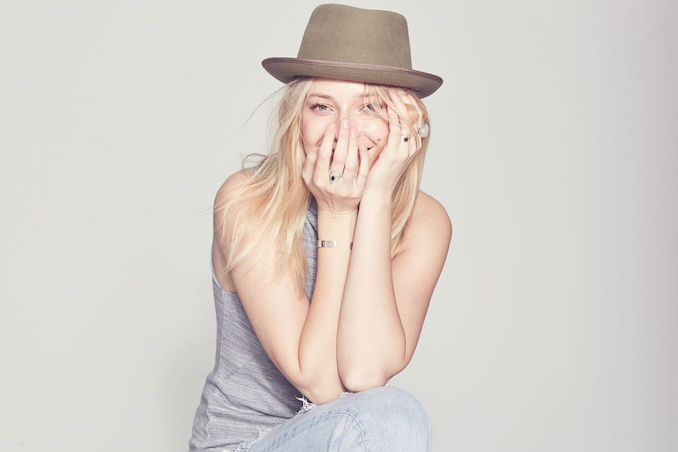 How did you get into jewelry design/ clothing design?
Tribe of Lambs didn't begin with jewelry or clothing design as the driving force. The motivation to become knowledgable in handicraft design & production came out of the interactions & relationships with very skilled artisans in India. These men (and few women) were so talented in their technique, I felt we needed to offer more opportunity in the global market as well as more opportunity creatively. Having a background in Fashion Styling & editorial work, I have always had an eye for a certain aesthetic, and the aesthetic I found in India was one I knew I could curate to the western consumer. It is from here that we began to work directly with the artisans in design, working with what they knew & what we wanted. Often both parties learning something very new. This unique relationship is what has been the key in taking our products to market. Our symbolic Lamb now means something for the artisans, as well as the consumers. We still have a long way to go but what we are doing is really something special.
What type of person would like your stuff?
Naturally, it is our goal to eventually have something to offer everyone, at every demographic & at every price point. But that scope is not where a small brand begins. Beginning with exclusively women's products, we now offer a small range of unisex products to include Men & Kids, which we will work to expand in the years to come.
The type of person who is generally interested in what we're up too is what we call the "Compassionate Consumer", the person who lives & consumes mindfully…asking themselves important questions such as where did this come from, who made this, who profits, what is the impact I'm making with my dollar. Our "Tribe" really is representative of building that community for this type of consumer and offering them a platform to use their purchasing power for good.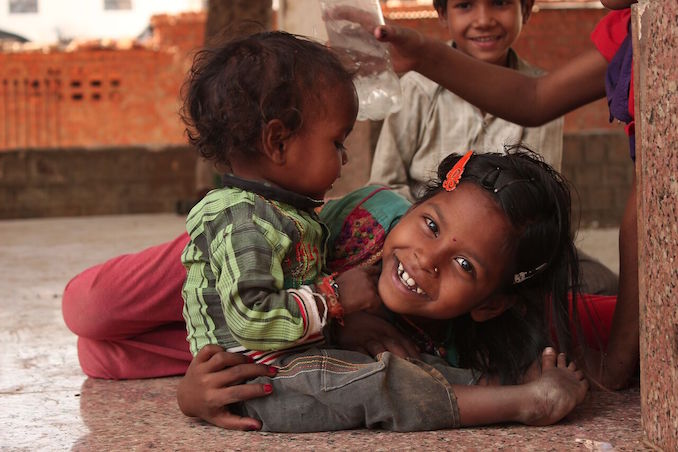 How did you decide on a cause?
Initially we were bringing our profits back to ALL "at risk children", which offered us a platform to do a vast range of projects, working with a few different NGO's. Bringing support & relief to children of India (there's 400 million of them!) was definitely always the goal. The situation for children in poverty really made a strong impression on me, coming from a country as 1st world as Canada. The early projects were with an orphanage & NGO I volunteered with when the Tribe was just in its paper phases. We've supplied winter clothes & supplies to those children in the Himalayan range of Northern India, and eventually installed solar panels on their roof to limit black outs during the winter months. We then moved to central India working with slum children & eventually building a library in a government school (libraries are far & few between in public education). Since early 2016 we've shifted our focus to children living with HIV in India, after becoming familiar with the grave dangers & stigma's they face in their society.
Through all these projects it's become so clear that lack of education is the root of poverty, disease & inequality, for all the children we've worked with & of course, their families as well. Partnering up with some incredible NGO's has been a valuable education for us, to see where our efforts are maximized & where the biggest impact can be made. While we are streamlining our attention to HIV Children exclusively, we have always & will always remain advocates for education in India & globally.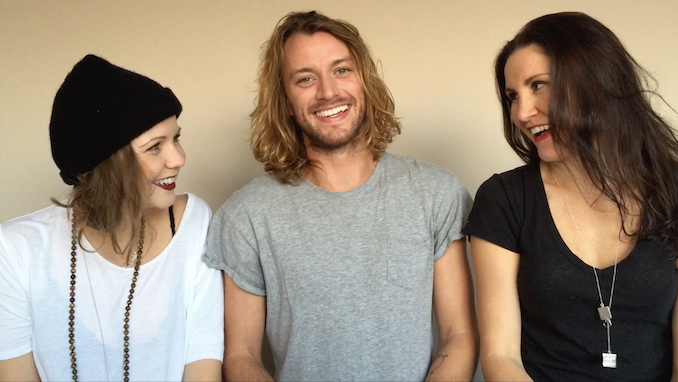 What is the toughest part of the job?
This is such a loaded question (which could be followed by the best part of the job!). Being 1st time entrepreneurs, the Tribe (a dedicated team of 3 plus 1 awesome intern), we've come across many road blocks & challenges. Getting our product to market & in the hands of return customers has been a challenge for sure. It weighs on us to know that unless we have a sustainable business model, we can't make an impact for anyone. So there has been a lot of trial by error for us. For me personally, working in India has been a huge learning opportunity. We've had to move through various producers, as we stand for nothing less than fair trade standards in production. It is something I've really had to be tough on as the standard of ethics in India is often nil. The cultural differences, while inspiring & often amazing, have also been difficult for me in business. The "Nice Canadian" way of doing business isn't necessarily effective there.
The best parts of the job could be divided into 3 parts of empowerment…Firstly, seeing the pride of a young artisan, as he turns my design into his own creation, knowing it will be sold on a global platform & return funds to social issues he faces in his own community. Secondly, sharing our story with our customers here in Canada & online, they become so moved & inspired which I love. And the last but not least, my absolute favourite part of Tribe of Lambs is bringing the generosity home to the children we work with. We get to collect all the funds from people all over the world & say to these kids who've suffered so much & have so little, "hey, we're rooting for you & your future because you matter, your life matters. What's your dream & lets work together to build that". That is the best part.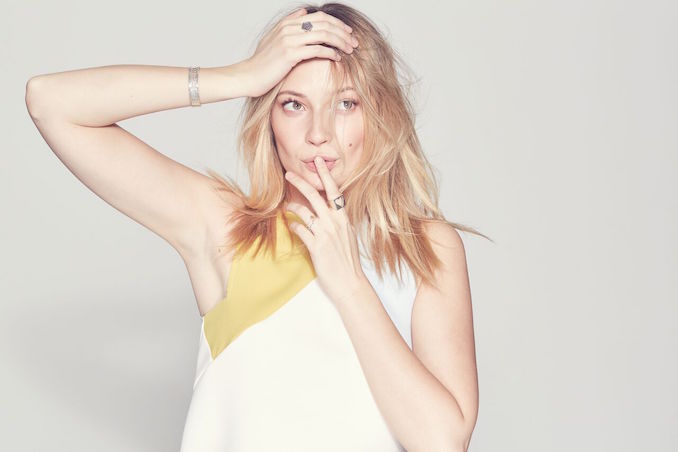 Where do you make all the items you sell? How did you find these artisans?
We are currently working exclusively with a small producer based in Pushkar, Rajasthan, with workshops in outer Jaipur. It is a family of 1 uncle & 3 brothers who've really risen to success after humble beginnings. They are good people offering a good quality product with care & concern for their employees. The youngest brother became a friend, and actually handcrafted the 1st ring I ever designed, during my time in Northern India. We were previously working with a world fair trade certified producer, but after a visit at the factory, I didn't feel comfortable working with them which is why we shifted. We stand behind fair trade principles, but fair trade certified doesn't necessarily mean that. And fair trade status is a lengthy & expensive undertaking for a small business.
It is our goal to create our own jewelry cooperative, training & employing HIV Positive men & women to handcraft our products. This is in our 3 year plan as we work toward sponsorship/funding opportunities to grow our organization in this direction.
Anything else we should know?
Tribe of Lambs really is a labour of love. We see big things in our future, the future of ethical fashion & of course, the advancement of HIV/Aids research & relief for children in India & abroad. We will only continue to grow our Tribe community through sharing our stories, so thank you for offering the opportunity. These are the dialogues which are essential to shifting efforts towards social issues world wide. We love being a part of that conversation.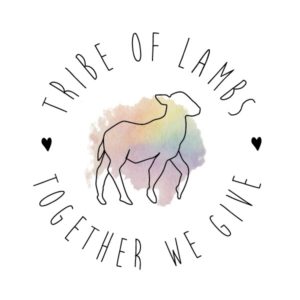 Visit the Tribe of Lambs website to learn more.