Teach to Grow Canada Foundation is a Calgary charity that helps people build themselves up by improving their quality of life through education and sustainable farming. We spoke with them to find out more.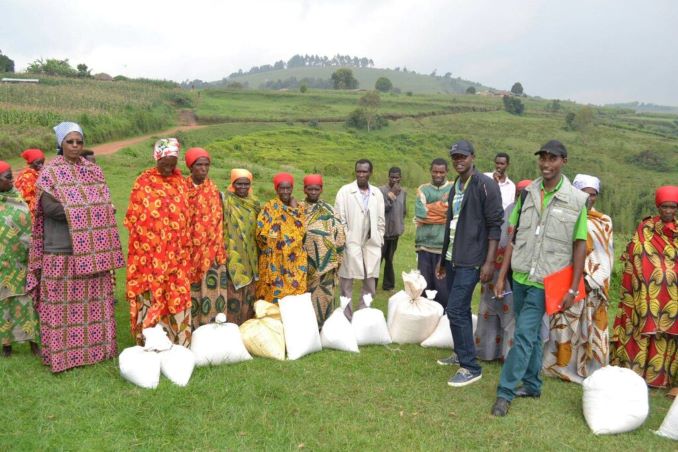 Describe your charity/non-profit in a few sentences.
We are a charitable organization founded in 2013. We are building a community and helping people build themselves up by improving their quality of life through education and sustainable farming we work in Burundi and here in Calgary.
What problem does it aim to solve?
Making hunger and malnutrition history.
When did you start/join it?
November 27, 2013.
What made you want to get involved?
Liliane Bapfunya was born and raised in a small village located in Burundi, she grew up seeing how malnourished some people from her village were. They grew few crops for lack of knowledge, they had hunger months that lasted anywhere between a month to 3 months. Some families could not even afford to send their kids to school or provide them with basic needs.
She immigrated to Canada in 2007, but she never forgot the people she left behind in her village and always wondered about ways she could make a difference. In 2013 she returned to Burundi to visit her family, and it became clear that she had to step up and do something about the situation. She along with a few coworkers and friends thought of ways they could help, and they founded Teach to Grow Canada Foundation.
What was the situation like when you started?
Poor Families in Burundi can go 2 days or more without having food.
How has it changed since?
We have taught them basic agricultural technic and use what they have by farming in their backyard now they can eat at least once a day.
What more needs to be done?
There's more to be done we want to give families access to clean water, sending children back to school with school supplies.
Supporting low-income families in Canada with a grocery gift card and food hampers.
How can our readers help?
We believe that businesses, individuals and charities can achieve more by working together to address social and environmental issues, rather than by working alone.
We therefore warmly invite them to become our partners and sponsor our programs by visiting our website.
Do you have any events coming up?
Yes, we run an online campaign to raise money for our programs. We also do bottle drive fundraising all year long if you have recycling bottles to donate feel free to contact us by email at info@teachtogrow.org
Where can we follow you?
Facebook | Twitter | Instagram
PAY IT FORWARD: What is an awesome local charity that you love?
Better Days Foundation. They work to provide basic human needs to families enduring poverty throughout the Calgary Area.