We recently spoke with Grow and Co. owners Lindsey and Crystal about their Homegrown Business that crafts custom wood decor for events, your home or workplace. Looking for a new addition to your home or a special gift for an upcoming occasion? Grow and Co. may be the perfect fit.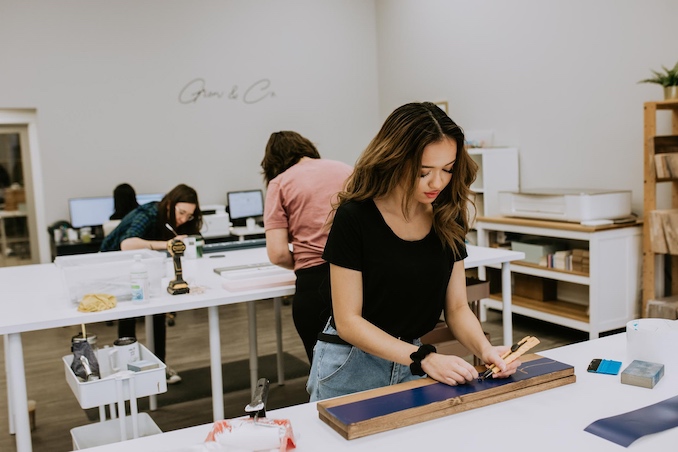 What is your business called and what does it do?
Grow & Co.
We create custom wood decor including family growth charts, art display signs, wedding decor and much more! Our hand crafted designs add function and personalization to any space. Our products are beautifully crafted in Calgary and allow you to style your space with the story of those who call it home.
What made you want to do this work?
Crystal and Lindsey started Grow & Co. in March 2015 while finishing up their maternity leaves as first time moms. What started out as a way to fill the days and try something new, quickly became a full time passion project. These days, the home office doesn't cut it anymore. With their team of 5 other working moms, they craft custom products daily in their commercial space. They love the sense of community that they have built with their team and other local businesses and are grateful for their customers who continue to make this dream their reality.
What problem does this solve?
For years parents have been marking their children's heights on the door frames of their homes. When they move, this keepsake is lost. With our wooden growth charts, you can mark your family's growth on a beautiful piece that can be proudly displayed in your home as a piece of decor and if you move, you can take the memories with you!
Who are your clientele/demographics?
Our main demographic are women aged 25-45, typically moms, grandmas, or friends purchasing gifts for new parents.
How does your business make money? How does it work?
We are an online shop with both a website and an Etsy shop. Customers shop our items online and can pick up locally in Calgary or have their purchases shipped worldwide. A lot of customers find our shop on Instagram as well!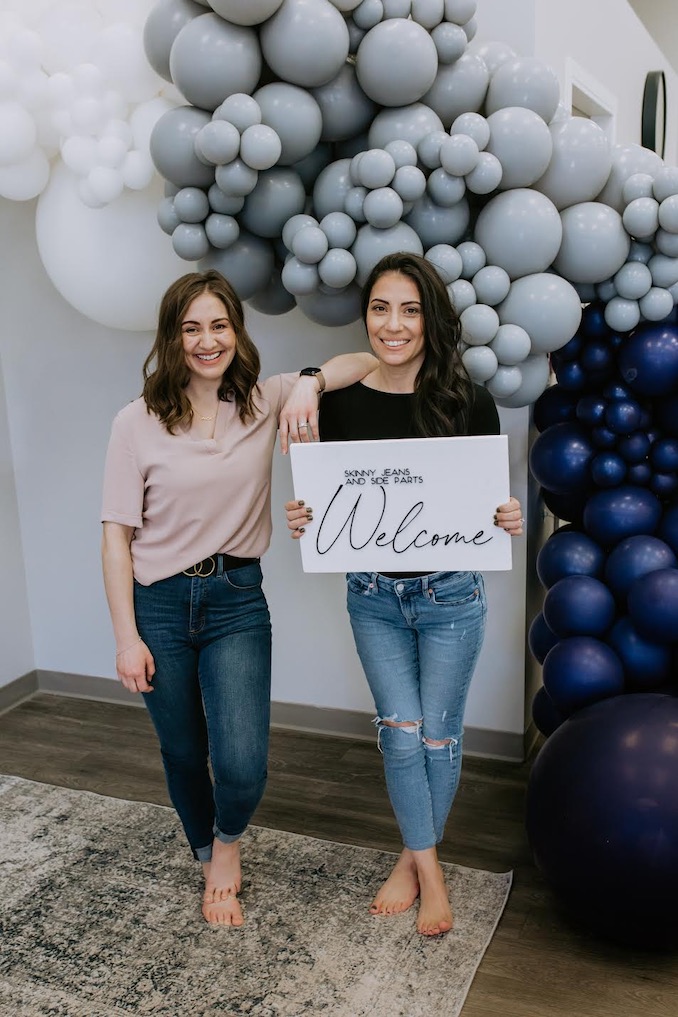 Where in Calgary can we find your profession?
While we have a workshop where we craft all of our items, we do not have a retail location. Customers can purchase online through our website or Etsy shop and pick up their orders up at our shop in SE Calgary or have their order shipped directly to them.
What is the best question a prospective customer could ask a member of your profession when comparing services?
Q: There are a lot of companies that make handmade signs, what sets yours apart from the competition?
A: We have been in business for 6 years and have been able to improve our product through a lot of experience during that time. We make a much more polished product now than we did when we first started out. We also work with a team who all have different expertises and that helps us to elevate the quality of our final product as well.
What is the best part about what you do? What is the worst part?
The best part is coming to work and not feeling like it is work. We love what we do and were able to build a business out of it. We also work with a team of other moms and it's a great outlet for us all. It's a really wonderful community.
It may sound cliché but there really isn't a worst part. The women on our team all have different strengths and that allows us to be able to work on the things we enjoy. I suppose the regular stresses of owning a business would be the only downside but that's just a normal part of being a business owner!
What is your favourite joke about your own profession?
Our team consists entirely of women and while that may be a challenge for some, we have a great time and have a lot of laughs in the shop. We can all relate to each other and have some pretty good laughs about it!
PAY IT FORWARD: What is another Calgary business that you love?