Rozelle Studio is a boutique hair salon with the goal of helping people feel and look great. They specialize in custom haircuts, blondes, lived-in hair, and extensions. We caught up with Heather de Kleyn, owner and lead stylist, to learn more about what they do.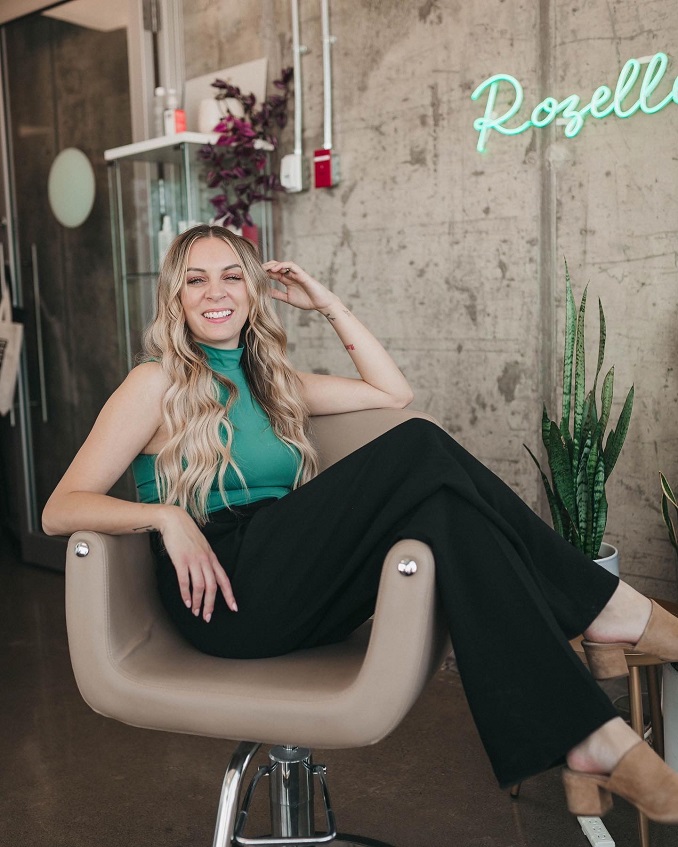 What is your business called and what does it do?
Rozelle Studio, we are a Boutique Hair Salon in Calgary, Alberta. Specializing in blondes, custom haircuts, lived-in hair, and extensions
What made you want to do this work?
Our mission in business is to make people feel and look great! We believe that true beauty radiates from the inside out, and our customers love to come to us to not only have a fantastic salon experience but to become inspired to be the best version of themselves
What problem did you want to solve with the business?
We offer a space that not only offers traditional hair salon services, but we offer the opportunity to experience other services such as barbering and make-up. We also offer services that cater to other hair stylists through our in-house education, guest educators, and a space for editorial and photography.
Who are your clientele/demographics?
We cater to all!
How does your business make money? How does it work?
We generate income through hair services and retail sales.
Where in the city can we find your profession?
Calgary, Alberta
What is the best question a prospective customer could ask a member of your profession when comparing services? Give the answer as well.
The best question a prospective customer could ask is for a complimentary consultation. At Rozelle, we go above and beyond in our consultations for new clients, even offering them the option to do a zoom consultation. This is the best way to make sure both parties are a good fit, give the customer all the information they need for their desired look, and price quote them before they commit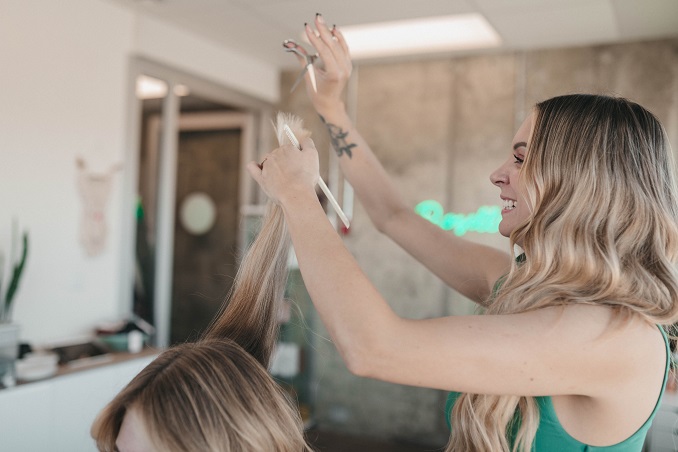 What is the best part about what you do? What is the worst part?
The best part is the friendships we have made with our amazing clients! It keeps getting better and better over the years. The worst part is being on our feet all day – good shoes and frequent massages are a must!
What is your favourite joke about your own profession?
Too many to list! But if I had to pick one probably be a joke about someone cutting their own bangs
Where can we follow you?
Hey Heather dK | Rozelle Studio
PAY IT FORWARD: What is another local business that you love?
Desiree from Midnight Studio YYC