With the seasons changing, it's time to freshen up your wardrobe! This week we spoke to young business owner Jennie Harluk about her and her mother's new online clothing store, Little Willow, and how we can Look Good, Feel Good and Do Good!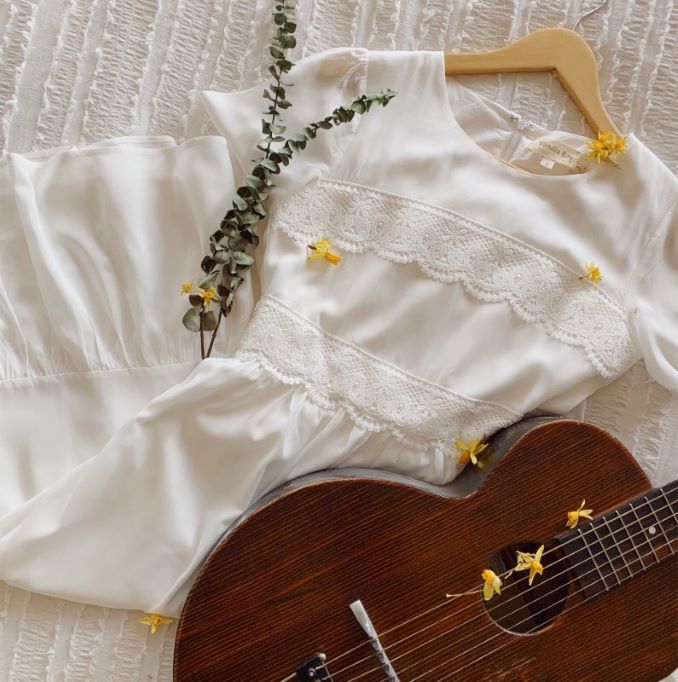 What is your business called and what does it do?
Little Willow was a quarantine dream that my mom and I have worked into a reality! I always loved the idea of having my own clothing store and so it has been so much fun learning and building this little online store.
Little Willow is an online boutique that in the beginning will only be shipping to/in Canada. We have curated a line of modern bohemian mixed with youthful contemporary women's clothing aiming to make women feel strong and free while wearing our pieces.
Through High school, almost all the kids would wear their comfiest clothes during exam season, and I totally understand why – who wouldn't want to be their coziest warmest self while writing an exam! But for me personally, I always told myself "Look Good. Feel Good. Do Good." And convinced myself that if I put on a cute outfit, maybe did my hair, I'd feel my best and therefore I would do my best on my exam. Funny little analogy but I believe it worked! So "Look Good. Feel Good. Do Good." Is Little Willow's motto and we hope to grow an inspiring and beautiful local community of women through our store! Our items will be available by June!
What made you want to do this work?
As I said before, I've always been so interested in fashion and thought it would be super fun to have an online store, but I always thought it would be super hard and I just wouldn't be capable of it. What I've learned though, is as cliche as it sounds, you can do anything. Starting up this little store has been so fun and I've really gotten to explore my creativity for online design when it came to our website and business cards. And it's a really fun way for me and my mom to share something!
What Problem does this solve?
Don't know where to shop? Don't know where to find new and trendy pieces? Are you looking for an entire theme/look for your closet? We've curated the perfect elegant, wistful, fun wardrobe for women.
Who are your clientele/demographics?
As a mother and daughter duo, we've catered our line to fit the free spirited women who love to look elegant and confident while feeling their best.
How does your business make money? How does it work?
As I said before, we're just starting out and haven't even officially launched our clothing yet! It's just my mom and I at the moment working out all the tweaks, but we hope our company will grow with YOUR help from local lovers of clothing. We have very limited stock for each item so be sure to follow our Instagram and subscribe to our mailing list via our website for future details on our launch date so you don't miss out!
Where in Calgary can we find your profession?
As of now, Little Willow is only an online clothing boutique. Our website and our Instagram , we can't wait to meet you!
What is the best question a prospective customer could ask a member of your profession when comparing services?
Little Willow cares about YOU. We want to interact and take feedback from our customers. Our first launch of clothing was curated strictly by us, but as the seasons change and we gather our LW community, we want your help in telling us what you want and what you like so we can cater to your taste too! We want to be the store you think of when you need a new outfit for any occasion!
What is the best part of what you do? What is the best?
The best and worse part of starting Little Willow is actually the same thing! I've curated my absolute dream closet…. And I don't even get to keep any of it! I've picked clothes I know I would love to wear, hoping our customers will love them just as much and it's so exciting to be so so proud of this collection, but it kills me I can't keep any of it!
PAY IT FORWARD: What is another Calgary business that you love
I want to give a major shoutout to the vintage shop Antiquaire down in Inglewood! This place is me and my mom's absolute favourite stop when we go into the city. I even bought a grad dress there that fit so perfectly and we both fell in love with the beautiful style and elegant of every piece in that store. Not to mention the lovely ladies who run it and are always a pleasure to talk to and are so helpful with anything we need or ask!