Bekki is the Owner & Operator of Cherry Tree Lane Toys, a local Calgary Toy store focused on unique toys, books, and games that require imagination. Cherry Tree Lane's goal is to bring us back to the "days of play" – before complex microchips, screens, electronics, and batteries… that were not included!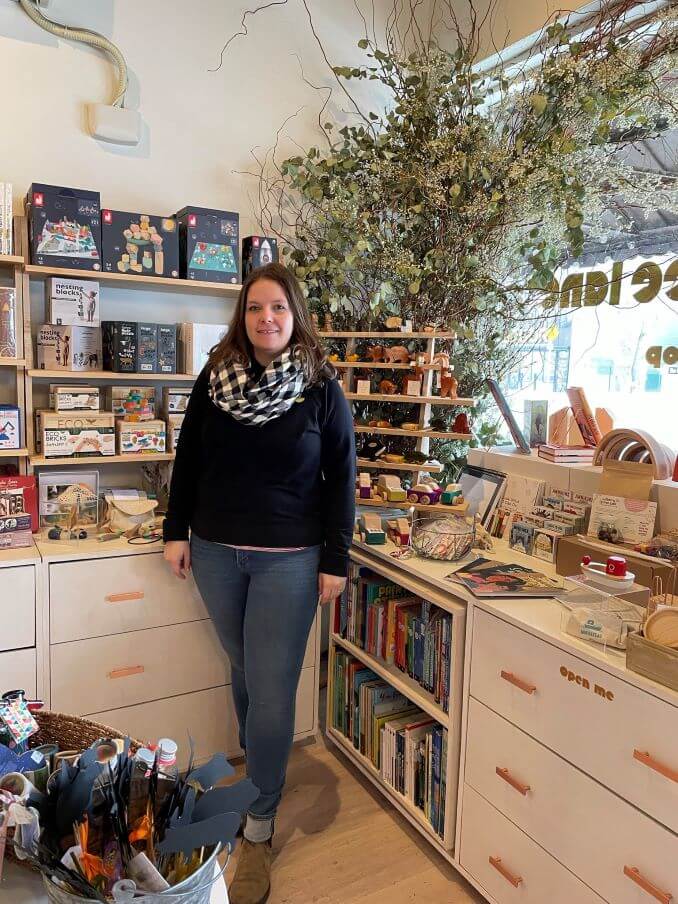 What is your business called and what does it do?
Cherry Tree Lane Toys exists to help build joyful foundations for exploration and learning in children and adults alike while making space for open-ended imagination and play.
We are a local toy shop in Calgary Alberta with a passion for play! You will find things here that invoke the imagination, stimulate the senses and tap into the fun we all have locked inside us, from the young to the young at heart! Enjoy!
What made you want to do this work?
I found there to be a gap in the market for toys and books like the ones I bring in, particularly in Calgary.
What problem did you want to solve with the business?
We aim to infuse fun and play into all different parts of our lives, where we let the imagination take charge and make beautiful things happen. As we get older, playing starts to feel like a chore, I am on a mission to change this and allow us to keep playing far into our adulthood. I bring things in that require a bit of imagination, you won't find an on and off switch on any toys in the shop!
Who are your clientele/demographics?
Gift givers (aunts, uncles, grandparents) looking for unique toys for their loved ones, and parents seeking out educational and imaginative toys for their homes.
How does your business make money? How does it work?
We have an online shop as well as a physical shop, selling toys and books that inspire imaginative play!
Where in Calgary can we find your profession?
Online and in-person at 920 Centre St N
What is the best question a prospective customer could ask a member of your profession when comparing services? Give the answer as well.
Why do you care so much about play?!
Play is more than just the act of playing for me – it is such an important part of brain development, and a fun way to learn new skills such as literacy and social skills development, fine and gross motor and so much more! Play is something that we often rush through, with busy schedules, screen time and other obligations always competing for our time. As a parent, I find it hard to stop and really enjoy play sometimes, and my hope is that the toys we bring into Cherry Tree Lane will bring out the play we have locked inside of all of us! From the young to the young at heart.
I also search far and wide for the best quality, most sustainable products. One of the coolest parts of that is I have found so many makers right here in Calgary! We have such a talented community and I feel so lucky to feature so many of them in our shop. On the flip side, there are so many international brands that fit our vision that is very hard to find in town – I am so pleased to have them in the shop as well.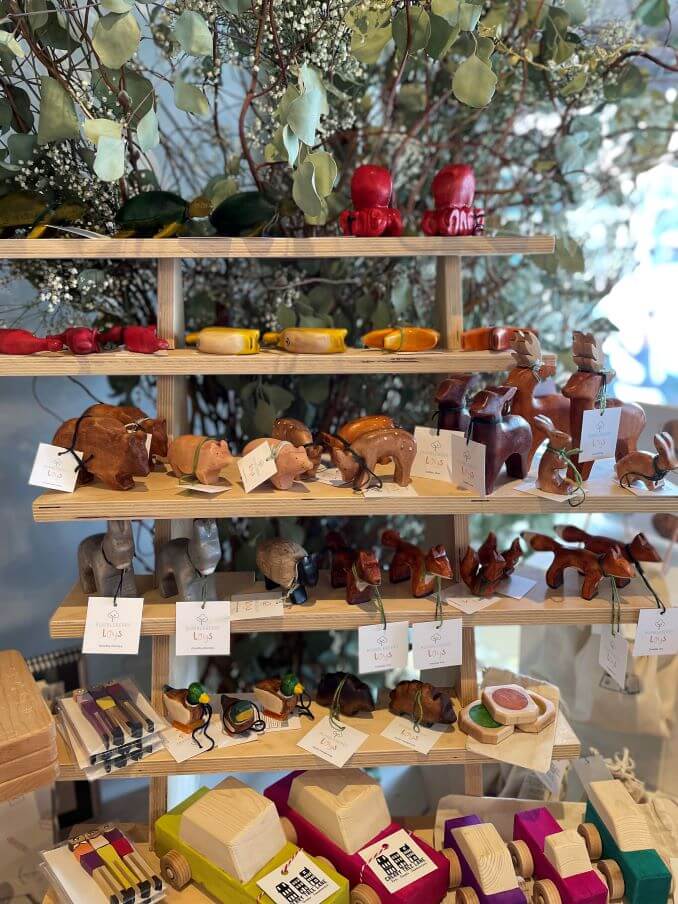 What is the best part about what you do? What is the worst part?
Finding new toys and books to bring in!
Worst would be the admin side of things, but I actually enjoy that too!!
What is your favourite joke about your own profession?
Hmm, this is a tough one! I don't have one that comes to mind.
What are your social media channels?
Instagram is my primary @cherrytreelanetoys
PAY IT FORWARD: What is another Calgary business that you love?
So many! A few of my favourites would be Strawberry Boots, Recess and Sought and Found