Junior League of Calgary (JLC) is a charitable organization that reaches out to all women who demonstrate an interest in and commitment to voluntarism. We spoke with Danielle Vlemmiks, the President, to learn more about their organization and what we can do to support them.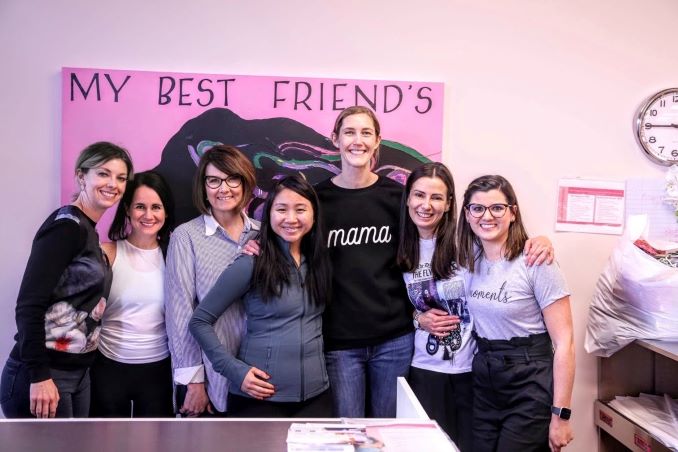 Describe your charity/non-profit in a few sentences.
The Junior League of Calgary (JLC) is an organization of women committed to promoting voluntarism, developing the potential of women, and improving the community through the effective action and leadership of trained volunteers. Since 1950, our purpose has been exclusively educational and charitable.
Developing the potential of women is central to the JLC mission. Each member offers skills that are invaluable to both the JLC and to our community. To further develop the potential of our members to serve as community leaders and trained volunteers for the JLC, the JLC provides internal and external training opportunities.
We strive to be inclusive to all women who demonstrate an interest in and commitment to voluntarism. JLC members come from a variety of backgrounds and nationalities, and range in age from 18 to over 80.
The JLC is a member of the Association of Junior Leagues International, an organization of more than 150,000 women in 292 Junior Leagues in Canada, Mexico, the United Kingdom, and the United States who make a difference in their communities through their volunteer efforts. The JLC is one of five Leagues in Canada and is an active member of the Canadian Federation of Junior Leagues.
What problem does it aim to solve?
The JLC improves our community by combining the personal and professional experience of trained volunteers with financial resources to address unmet community needs. The JLC researches community needs within our issue area – youth at risk – and collaborates with community partners serving youth at risk to develop and deliver programming to address unmet critical needs.
The JLC has been instrumental in the creation and sustainability of many Calgary-based organizations, including Calgary Reads, the Calgary Boys and Girls Club, and Propellus (formerly Volunteer Calgary). We are very fortunate to be able to continue our great work supporting organizations that are integral in the fabric of our city.
When did you start/join it?
I started in January 2018
What made you want to get involved?
I have been an active community volunteer for most of my life, and am committed to promoting voluntarism. I am also a woman leader and wanted to be part of something that would grow my skills in that area as well as support other women along their leadership journeys. Community and civic leadership are both core to my personal and professional values.
What was the situation like when you started?
I started in January 2018–before the pandemic. The JLC was thriving and attracting many new members. Since then, we have worked with our members and our partners to ensure we offered the best support possible, but the last two years have been challenging.
How has it changed since?
As I mentioned earlier, the pandemic posed a few challenges for the JLC, as it did for many charitable organizations. Our members value our in-person interactions with our partners and much of our programming is relationship-based. But we managed to shift much of it online and were able to offer different experiences to keep everyone safe. Thankfully, our members benefited from online training throughout the pandemic, so even though we couldn't often meet in person, we were able to continue to offer our members development and training opportunities, and continue to keep everyone engaged.
What more needs to be done?
The JLC, like many organizations, relies on the strength of its membership. And our members need to feel heard, valued, and engaged in the work of the organization. Over the next couple of years, we will be looking to grow our active membership base while looking at other organizations to support. We have the fortune to have amazing partners already, but we know there are so many organizations that may wish to partner with us to create new programs to serve their communities. We will be actively seeking new partners and new programs to serve the needs of the Calgary community.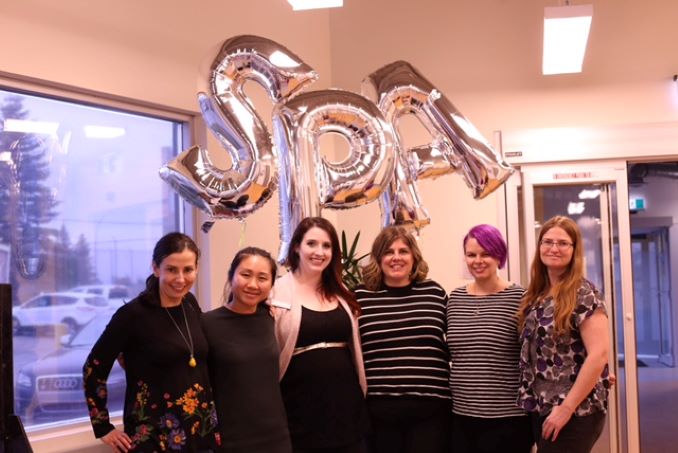 How can our readers help?
The JLC has a long tradition in Calgary, but it's not well-known. If anyone is looking for leadership opportunities for women, and/or a dynamic organization they can make a difference in, I encourage them to reach out to us. Alternatively, if there are organizations out there that would be interested in a potential partnership with the JLC, I'd love to talk to them!
Do you have any events coming up?
We don't have any public events coming up, but we do have a JLC member celebration scheduled for June. We pause our activities for the summer months, so this event allows the members to connect and celebrate the work we have done throughout the year.
Where can we follow you?
We are active on social media:
Instagram | Facebook | Twitter
We also have a website!
PAY IT FORWARD: What is an awesome local charity that you love?
Me? I am a big book nerd so I am a huge supporter of Calgary Reads. I didn't know until I joined the JLC that we actually founded the organization! I have worked with children's literacy organizations and am a past volunteer with the Calgary Public Library also–so literacy is a passion of mine.
Another organization I love is Carya. I learned about them during a mentoring opportunity I was participating in and I think their approach and their support for families have never been more valuable than they are now.
And finally the Childrens' Cottage Society. Since 1986, the Children's Cottage Crisis Nursery has provided a 24/7 safe haven where children can take a break from stressful situations and receive nurturing care while their parents get the help they need.