Coming from a cold basement in Calgary, Canada, Sea of Lettuce is an alternative group with a
fresh spin on the genre's typical sound. With the band forming back in late 2016, this group of
longtime friends have since released three full-length albums, with their most recent project
'COASTAL' arriving in August of 2019. The band consists of 4 members, with an exciting style
that mixes together elements of indie-pop, surf rock, and vibrant acoustics all into one unique
group.
Over the past two years, Sea of Lettuce has played multiple venues throughout the Calgary
area, with the group's hometown playing a vital role in their music-making process. Through the
drab winters and clear-skied summers, one can find inspiration from all parts of the city
intertwined in the lyrical themes of the band's discography.
Garnering over 1,500,000 streams across all platforms, Sea of Lettuce's releases have been
received positively by their growing audience. With their discography having been listened to by
over 300,000 streaming service users, the band's music has spread from Calgary to multiple
countries around the world. The group's second album 'Photos' was also pressed to vinyl in March 2019 by the band in affiliation with the company Feedbands.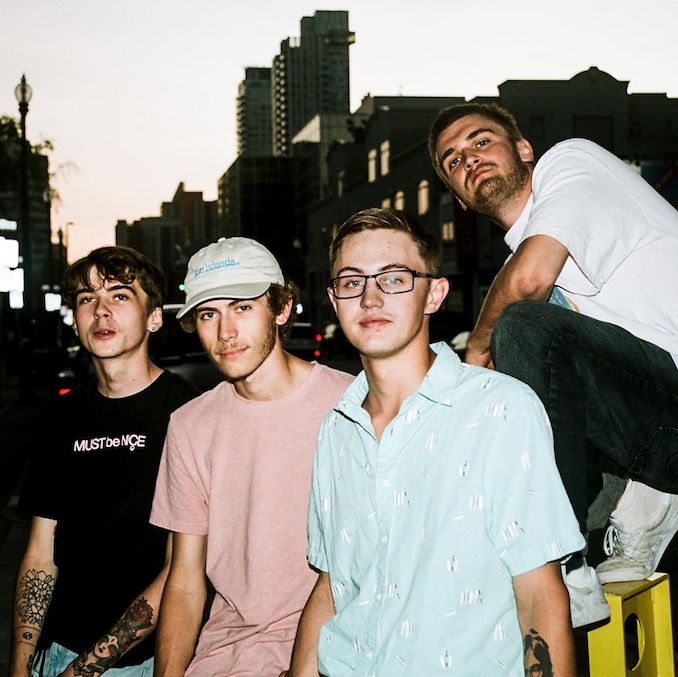 Name: Sea of Lettuce
Genre: Indie
Founded: 2016
# of Albums: 1 EP & 3 LP's
Latest Release: COASTAL (08/09/19)
Latest Single: Stepping Out (off of new album COASTAL)
Latest Video: Leave You Alone

Favourite Local Restaurant:
Shokunin, Tubby Dog, Seniores, Red's Diner
Favourite band as a teenager:
Led Zeppelin, Foo Fighters, The Black Keys, Pink Floyd
Favourite band now:
Tame Impala, Mac Demarco, Love, BROCKHAMPTON
Guilty Pleasure Song:
Finesse (Bruno Mars), Mambo No. 5 (Lou Bega), 1234 (Feist), Sicko Mode (Travis Scott)
Live Show Ritual:
Couple drinks of course
Favourite local artist:
Witch Victim, Dextress, In Search of Sasquatch, Rose of Sharon, Landos
Nose Hill or Fish Creek??
Fish Creek forever
EP or LP?
LP
Early bird or night owl?
Night owls playing shows into the AM.
Road or studio?
Rodeo 😉
Where can we follow you?
Any shows or albums coming up?
October 12th at Rec Room