Pallavi Bhagwat had a keen interest in art since her early childhood. Our parents realized her potential when her drawings at her school stood apart. They soon encouraged her to attend private art classes where she was introduced to pencil sketching, painting with watercolours and drawing huge portraits.
Although her full-time job is working as an IT Solution Architect, she continuously looks for avenues to showcase her work. She was an artist in Residence at the Banff Boutique Inn where she painted the Majestic Mount Rundle and had her first interview as an artist. She has her own Etsy shop and has sold some paintings online which included selling her work to a Canadian actress!
She had her artwork displayed at the Calgary Public Library and has also participated in the Under $100 art show where she was able to sell most of her work displayed there. She has also donated a lot of her paintings to charity.
She used to teach art at the School of Indian Languages and Performing Arts on weekends. She has also conducted some painting workshops online during COVID.
Her love for Art is not limited to only drawings & paintings. She has also done a few ceramic pots, metal emboss paintings and a mural to name a few.
This talented and busy mother of two adorable daughters loves to include her family of four in her painting projects. They recently completed a 4ft by 5 ft painting as a daylong fun-filled family painting activity.
When this versatile artist is not busy with her work, home, and paintings, she enjoys biking, hiking, playing table tennis and cooking.
-Written by Priyanka Lakhe – sister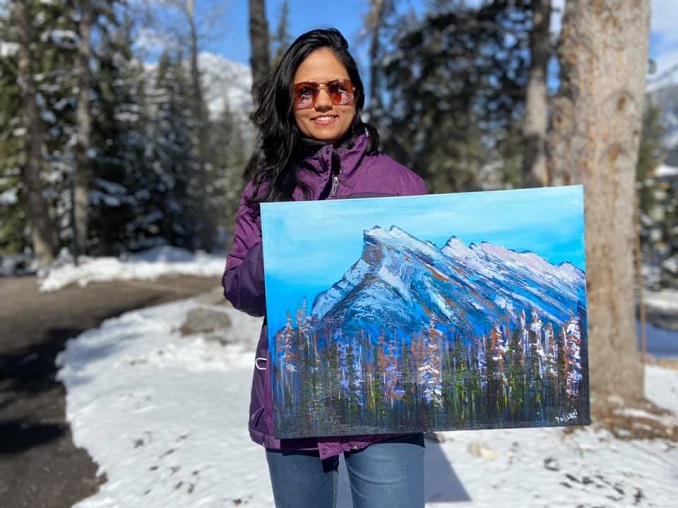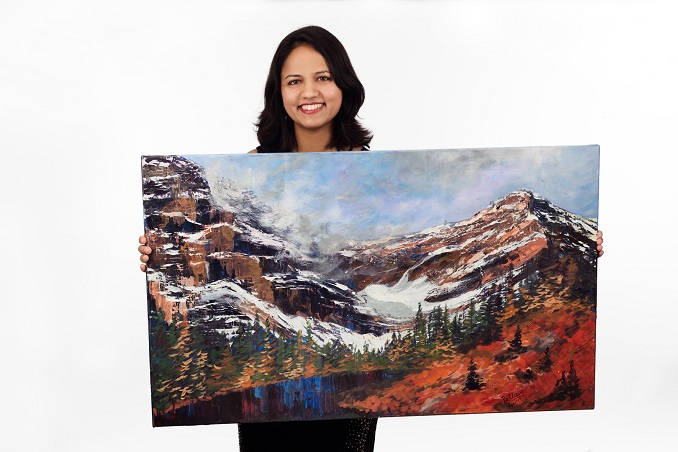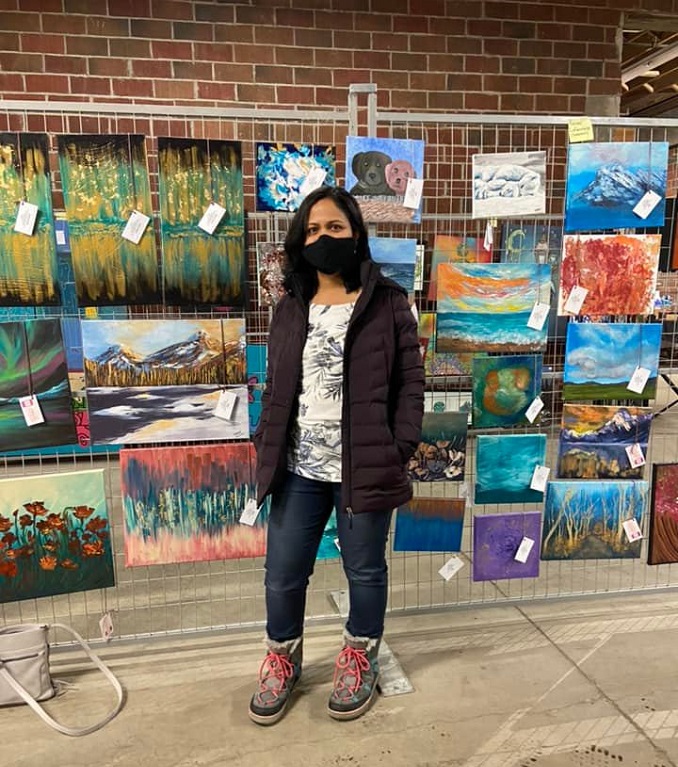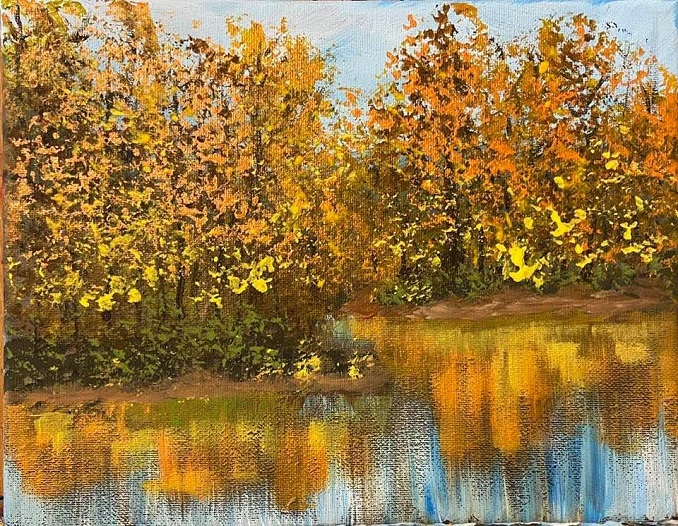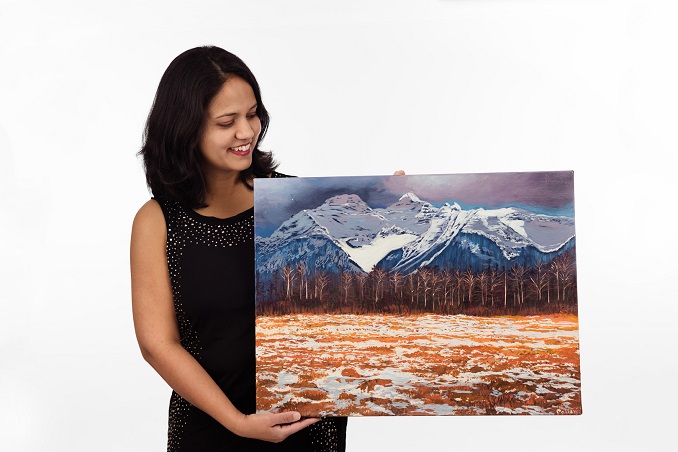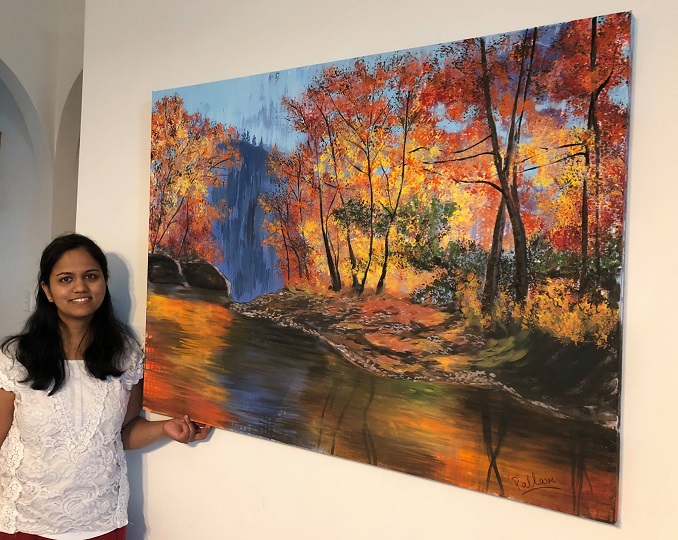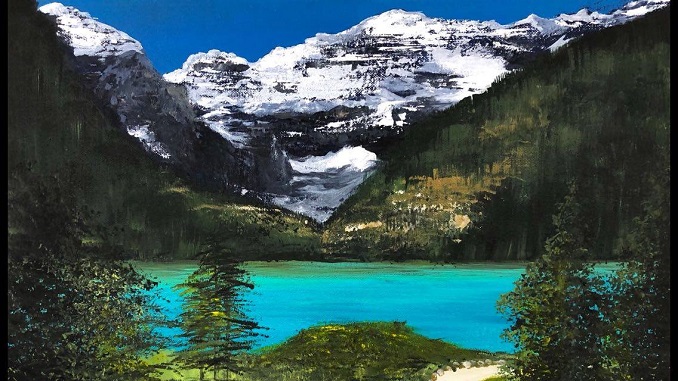 ***
Which 'hood are you in?
I live in Oakridge which is in the SW Quadrant of Calgary. It is a beautiful neighbourhood with a lot of trees and biking trails.
What do you do?
I work full-time as an IT Solution Architect for the Alberta Energy Regulator.
What are you currently working on?
I have recently completed a forest landscape and will be working on a winter landscape next. I work with acrylics on canvas and use a variety of tools such as painting knives, sponges, golden foils etc.
Where can we find your work?
My work can be found on Instagram and on my Etsy shop.