Anne Koizumi is a self taught animator from Calgary AB, whose first exposure to audiences came through her participation in 2006 in the NFB Hot House Series. Her one minute animation film depicts a prairie landscape undergoing a metamorphosis from rural idyll to over-urbanized dystopia.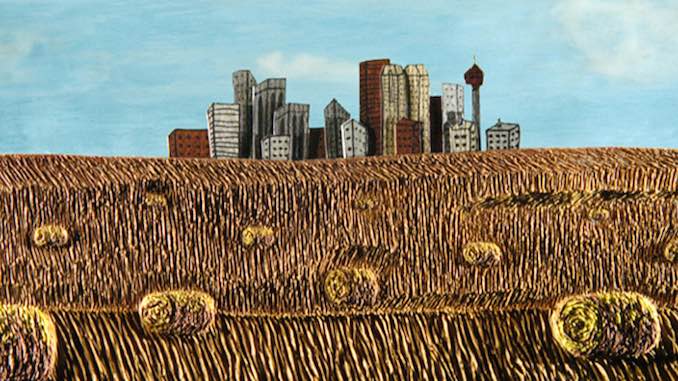 A Hothouse 3 – Prairie Story, Anne Koizumi, provided by the National Film Board of Canada
Koizumi can still recall her motivation behind the film. "It was 2006 and there was a huge real estate boom in Calgary and developments popping up all over the city. I noticed how little development there was in the inner city; how most of the development spread out and not up."
The success of A Prairie Story allowed Koizumi to apply for arts funding through the Canada Council for the Arts and gave her opportunities at places like Quickdraw Animation Society, where she worked for three years. Koizumi also completed an MFA at York University in Toronto to study live-action film making.
But in the end she was drawn back to animation. Her latest work for CBC Shortdocs In the Shadow on the Pines is available to stream on YouTube, and deals with a difficult father-daughter relationship. Drawing on childhood memories, Koizumi, explores her upbringing with her Japanese immigrant dad, who was also the janitor at her elementary school.
"I've always loved making the sets and puppets and creating a world for my characters" says Koizumi about why she came back to animation, "and with In the Shadow of the Pines, stop-motion made perfect sense. I was exploring childhood and often when we think of childhood, we associate it with plastercine, puppets, miniatures, and tactile forms such as paper cut-outs."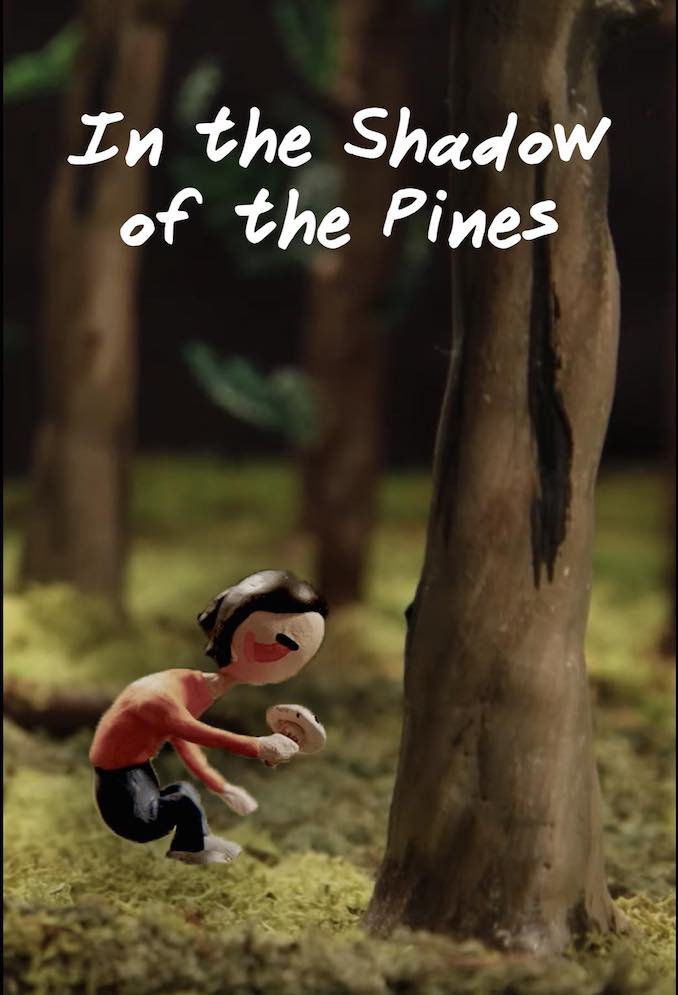 In the Shadow of the Pines is a deeply personal film, which Koizumi made after the death of her father. The film became something of a family affair. "My family has been so supportive of me making this film. They supported me from the beginning by doing interviews, to my mom helping me translate text into Japanese." The final result also helped bring the family closer together. "For my siblings, a lot of what I experienced, they felt those feelings too". The film was a way to grieve her father's death and she thinks the film helped her family grieve as well.
Even though her pursuit of animation has led Koizumi to Montreal, she still returns to Calgary at least once a year to visit family and friends. "It's definitely an important part of my life. I grew up there and I have so many memories of places and locations in the city."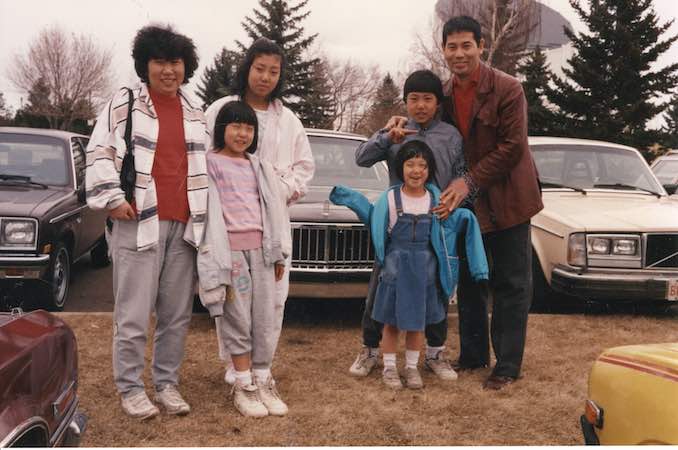 Some of her favourite memories? "When I was a young teen I loved going to Rollerland in Forest Lawn. It was right next to Forest Lawn High School but no longer exists. It smelled like a combo of bad foot odor and chemical disinfectant. I would go almost every weekend with my friend and we would roller skate in circles for hours while the DJ blasted the latest top 40."
By her mid-teens, Koizumi says she was buying all her clothes at Value Village in the NE and hanging out with a group of skaters at Eau Claire Market. "This was when Eau Claire had just been built and the Hard Rock Cafe was right next to it. We would hang out at the Eau Claire wading pools in the fall when there wasn't water in them, the skaters would skateboard there and my friends and I would watch. I'm sure I thought I was the coolest teenager ever…"
"Looking back at A Prairie Story now, I see how much Calgary has developed the downtown core and there's a lot more activity and density in the city center, but when I go back to visit, I'm spending most of my time in the suburbs. I leave the NE just on occasion to visit a friend or to buy some good wine in Inglewood, otherwise I have everything I need."
"I appreciate the people in Calgary. There's an ease that I feel when I'm in public places. I speak more to strangers when I'm there. Every time I go back, I visit the mountains. I really miss that landscape. There is a grandness about them that I haven't seen anywhere else in the world and they remind me of how small I am in this world."
"The only thing I don't miss is driving on the Deerfoot. It makes me nervous."