Actor, composer, producer, director, musician and the list goes on for Albertan Nick Bohle! Lethbridge has been his home since returning from Vancouver in 2012. Alumni of the University of Lethbridge and the Art Institute of Vancouver with a B.F.A in Dramatic Arts and a diploma in Professional Recording Arts; Nick is comfortable wearing many hats in the entertainment field and the success of his company, HatChap Productions, is a testament to Nick's work ethic. With over 75 international and domestic awards as a producer, sound designer, editor, colourist, director, actor and more for music videos, short films and feature films, including 18 wins for the dark crime short "Rationale" directed by Blake Evernden for which Nick won the award for sound designer. One notable accomplishment is a recent honourable mention for "The Humanitarian Award" at the 2022 "Best Shorts Competition" (HUMAN by Jodie B).
Nick is also the VP of the Lethbridge Independent Film Society and belongs to several professional unions such as Actra and Socan to mention a few. Nick's mission is to heal the world through the stories he lives and tells. You'll often find Nick working on projects bringing awareness to solution-based media that is aimed at inspiring and awakening the human spirit.
Written by Shawna Church – friend and agent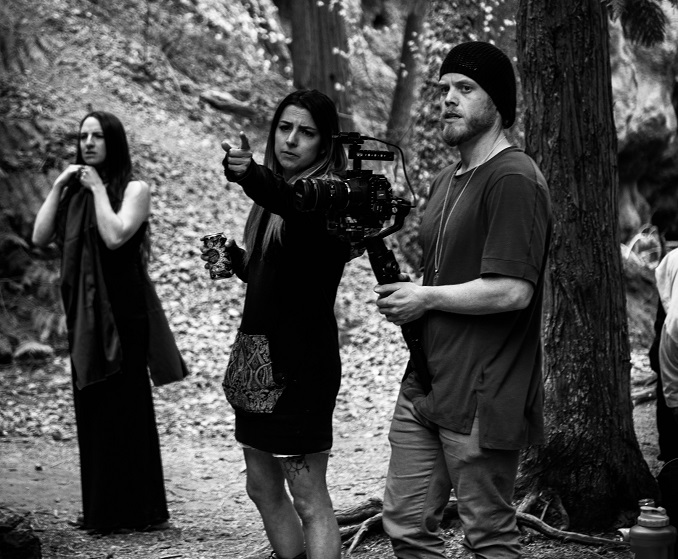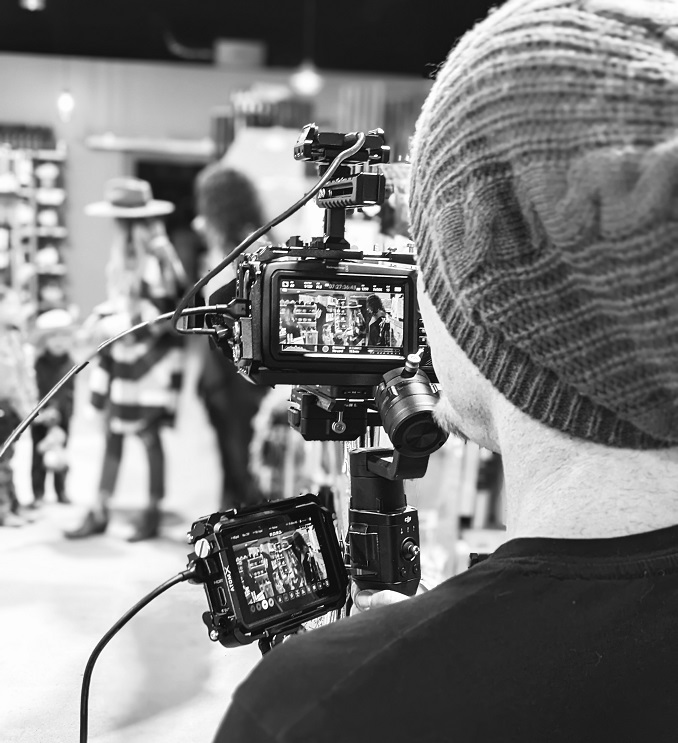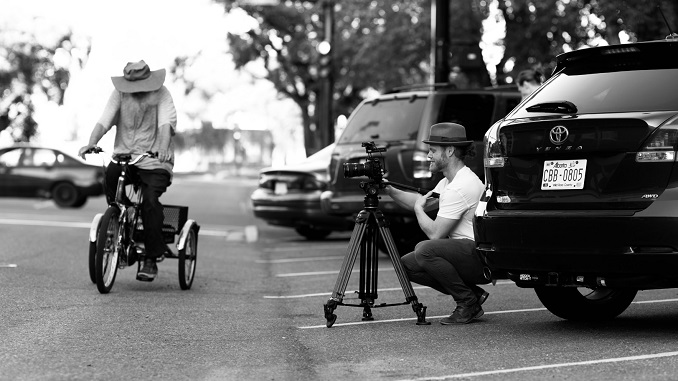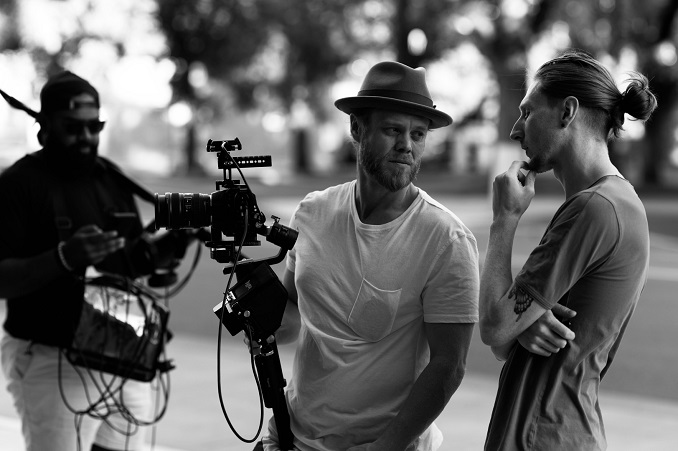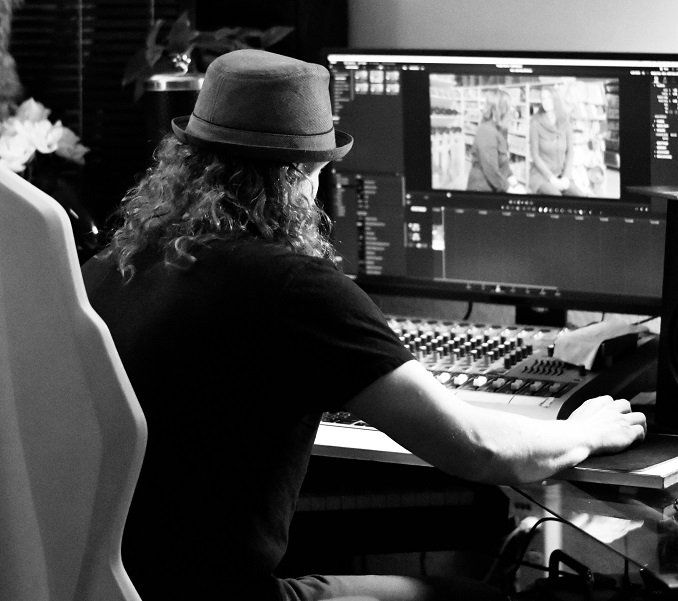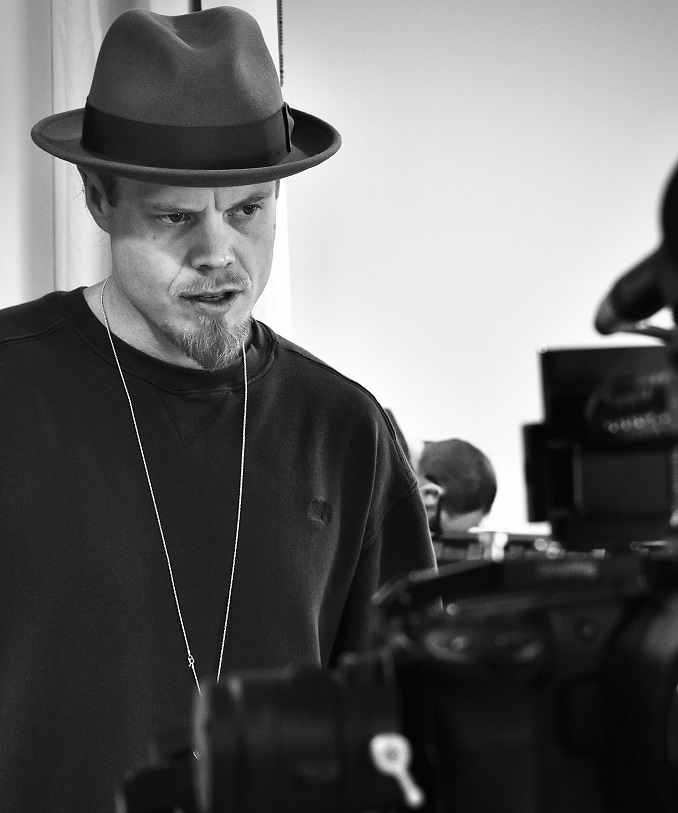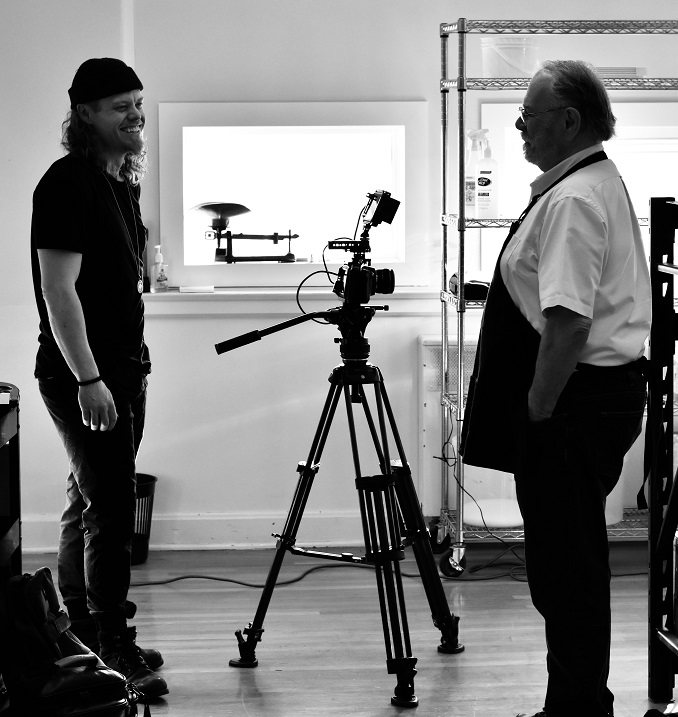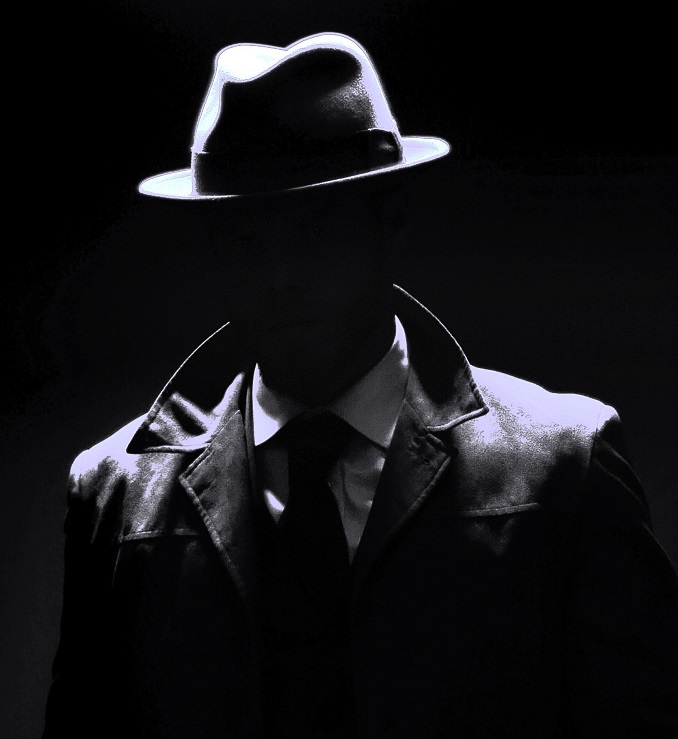 ***
Which 'hood are you in?
When I'm in Calgary you'll usually find me in the downtown core near the Beltline or East Village. I love the energy downtown. There are so many delicious restaurants and unique haunts in the area which makes it a great place to meet with friends and colleagues to catch up or discuss projects. A lot of my work happens in the downtown core so good chances you'll find me there.
What do you do?
Haha! What do I do? Is a loaded question. Today, I'm a film and television producer and cinematographer with the Canadian Media Producers Association and the owner of HatChap Productions Inc. We produce narrative, music, documentary and commercial productions from the ground up and were established in 2018. I'm also a professional television and film actor with credits on APTN, CTV, TBS, Hallmark, Lionsgate and MGM productions to name a few. Furthermore, I'm a music producer, sound engineer/designer, contracted composer and active solo musician based in southern Alberta. Finally, I'm the vice president of the Lethbridge Independent Film Society which helps emerging independent Alberta filmmakers learn the ropes of the film and television industry. In short, I wear a lot of hats.
What are you currently working on?
Our big production right now with HatChap Productions is a comedy special entitled, "Where You From?" for up-and-coming Just for Laughs comedian, Faris Hytiaa. We have a hybrid narrative/standup production in the works for Faris' debut special. The project is funded by STORYHIVE and will air on Telus OPTIK VOD in 2023. I'm also actively acting in a feature film that's shooting this summer but I can't share many details on that at the moment – NDA's and all. As mentioned, I'm also actively composing a large series of 25+ compositions for a dystopian-fantasy graphic novelist with plans to release content digitally in 2024. Finally, I'm working diligently with officials at the city of Lethbridge to develop the city's film and television intake strategy so that my hometown can benefit from the coming wave of film and television productions that are anticipated to land in Alberta over the coming years.
Where can we find your work?
You can find my production work, links to socials and all my latest announcements on my website or Linktree. For my acting, you can find me on Tribal (Season 1 Episode 8) on APTN or the Lumi App. You can also find me on Secret History of the Wild West (Season 1, Episode 2) as JOE KIPP, again on APTN or Lumi. You can find me on Billy the Kid (Season 1, Episode 1) on Epix.