My name is Mike Plume. At any given time I'm working on about 80 different songs. Some songs are almost done. Some are just thumbnail sketches. Some are co-written. Some songs I've been slogging away on my own for decades. Other songs slide off my radar for years at a time.
Unless I'm recording an album tomorrow morning, some songs (ok most songs) I'll complete and then completely forget that I wrote them.
Back in January, my buddy, Rob Smith (from Royalty Records) asked me if I'd ever thought of visiting these songs in a stripped-down (almost unplugged) fashion. And with that, the seeds were planted for the album that would become "The Song Harvester." I spent the next month picking out songs and running sandpaper over them to ensure there were no rough edges. Then I set up shop at home in our "walk-in" closet and slowly these songs came to life.
Once they started to take shape, I sent the tracks off to Ernie, Ryan and Jeff to record their parts from the comfort of their homes in Ontario. My buddy Neil MacDonald, (who has been singing on my albums since 1997's "Song and Dance, Man") recorded his vocal tracks at home in Edmonton. Ruby sang on "Motorbike." Once all the parts were recorded my pal Marek David mixed the album from his home in Victoria. The album was mastered by Jim DeMain at YesMaster in Nashville. Like my previous two albums, Steve Coffey provided the paintings for the cover. For now, "The Song Harvester EP" is streaming everywhere, anywhere and wherever you listen to your music.
At some point, it'll wind up on CD. At some point, it'll wind up on vinyl. But for now, stream away! Thanks for always being around.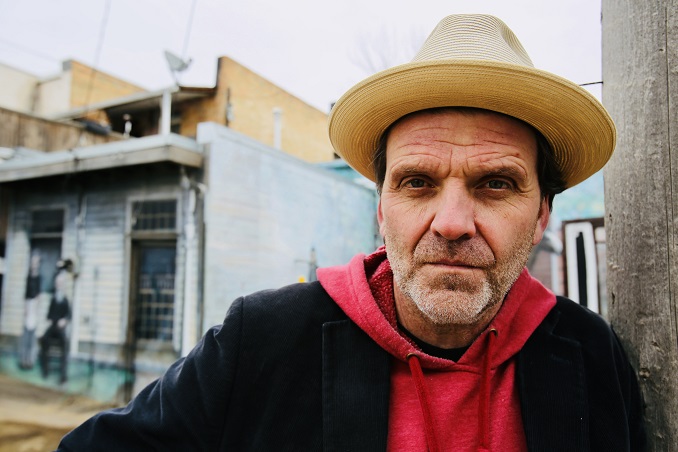 Name:
Mike Plume
Genre:
Americana (Roots Rock Weirdo)
Founded:
1993
# of Albums:
12 albums and 2 EP's
Latest Album:
The Song Harvester EP
Latest Single:
"Waiting For The Fall"
Latest Video: 
Favourite musician growing up:
Dylan.
Favourite musician now:
Dylan.
Guilty pleasure song:
Not sure this would be considered a "Guilty Pleasure" song, BUT "As It Was" by Harry Styles is off the chain good!
Live show ritual:
No setlist. Read the crowd. Wing it. Hurl one over the plate and see what they swing at.
Favourite local musician:
Corb Lund
EP or LP?
It's all about the flow. Some albums you think, "You know, this would've been a great EP…."
Early bird or night owl?
Regrettably, both.
Road or studio?
Thankfully, both.
Any shows or albums coming up?
I released my "Song Harvester EP" in May and just released a stand-alone single called "Waiting For The Fall" AND I've got a tour across the prairies in October.
Where can we follow you?
Website | Instagram | Facebook | Twitter | Bandcamp
***
Rapid Fire Calgary Qs
Favourite local restaurant:
Three Vikings.
Favourite street in your city:
124th street. I first lived in the neighbourhood back in 1987, then again in 1997 and now I'm back again. If you like an easy walk to any number of pubs and restaurants, 124th street has got it going on. Big time.
Favourite park in your city:
Paul Kane Park for the same reasons that I mentioned above.
Favourite music venue in your city:
There are tons BUT, I love seeing a band at the Black Dog. The only thing missing is the cigarette smoke.
Favourite music store in your city:
BlackByrd Myoozik. All. Day. Long.