The life of an artist chose Mark Vazquez-Mackay when he realized at age 3 the power of art as a therapeutic resolution for emotions evolving from events beyond his control. These early experiences eventually led him to attaining his BFA from ACAD (now Alberta University of the Arts) and then his MFA in Mexico.
Now, a mid-life artist with an established painting career, he is equally dedicated to providing others an opportunity to use the medium of art for self-inquiry, self expression and personal resolution. Building on his connections within the community, the establishment of Studio Vazquez-Mackay offers a safe environment for a variety of artistic and creative pursuits.
A typical day the Studio can see Mark working on his large oil paintings while simultaneously mentoring a number of students. The large north windows illuminate a few easels where students continue with work begun at a number of evening classes provided each week. A student from AUArts works independently in the early stages of developing a formal practice, but stops to discuss a philosophical aspect of her work.
Lunch is time for gathering to discuss art or enjoy one of the many books available in Mark's library. As the day progresses, Mark prepares the studio for evening classes – some which he instructs and others where guest instructors can meet with their students. Mark not only understands the value of art as means to understand the world, he actively provides opportunities for people to also grow and thrive through the self-expression of art making.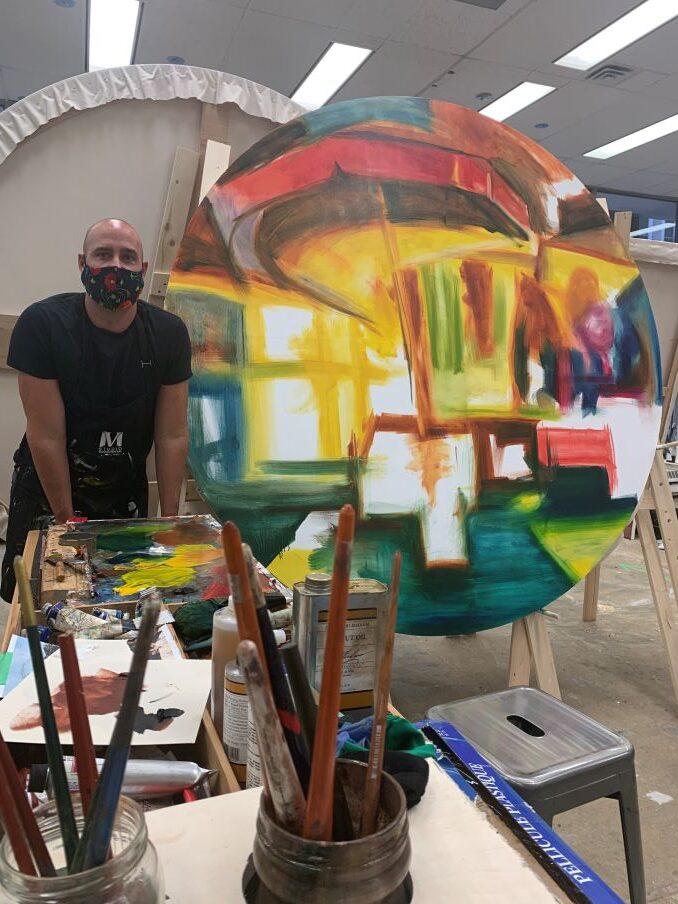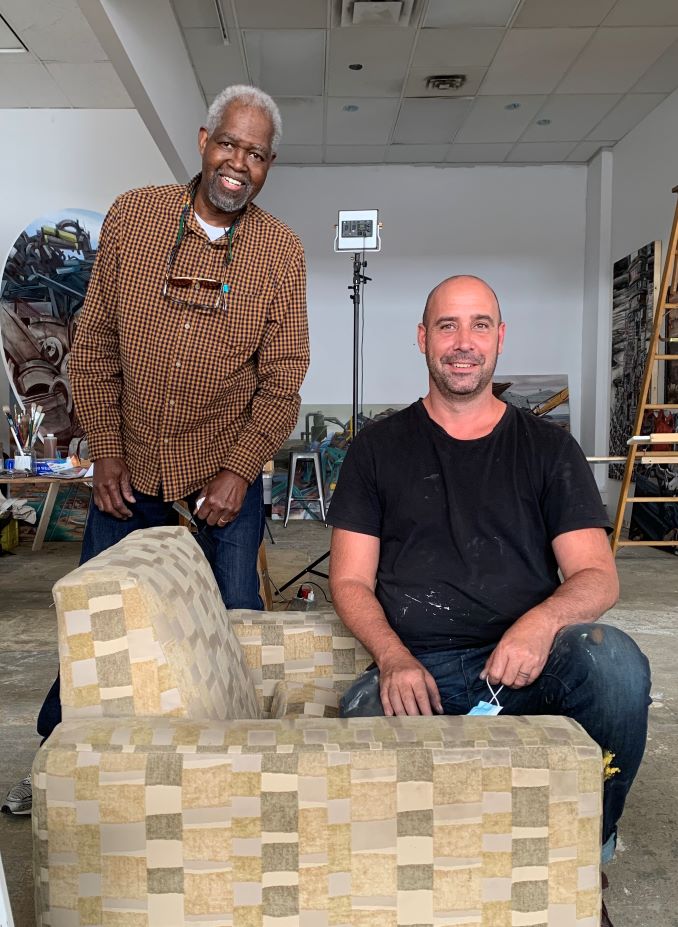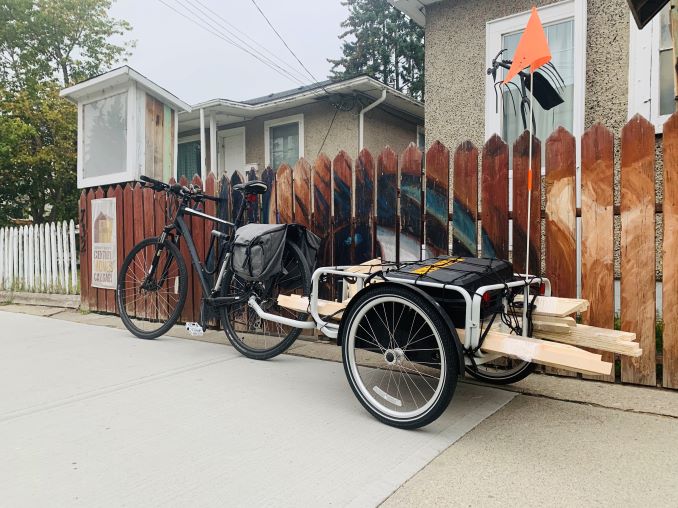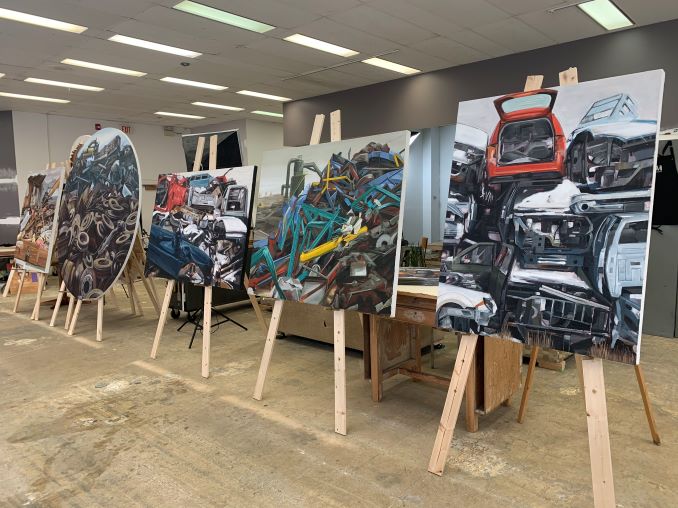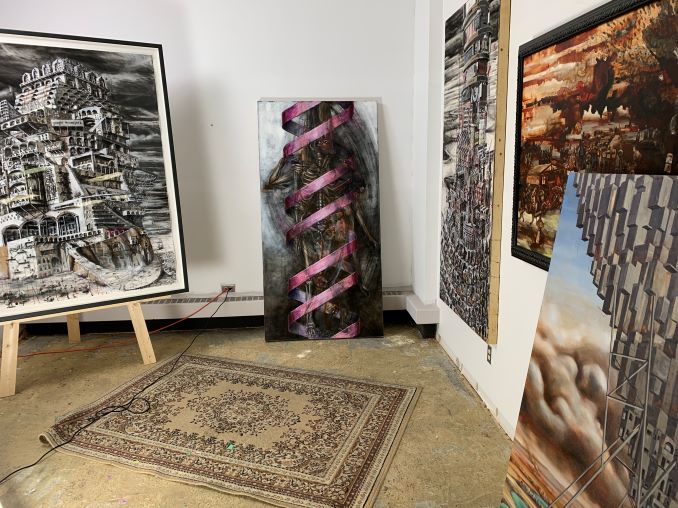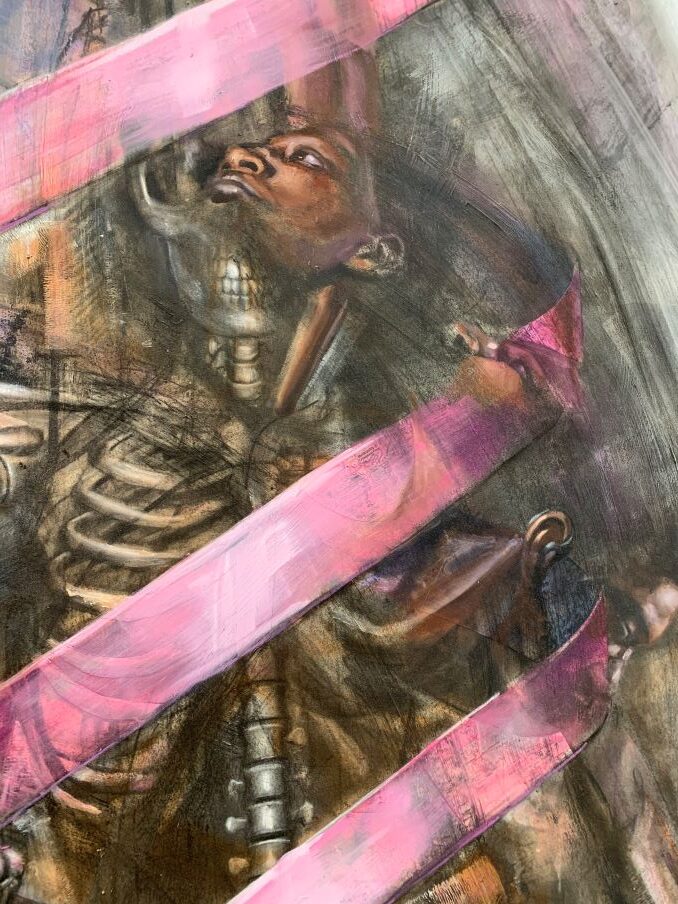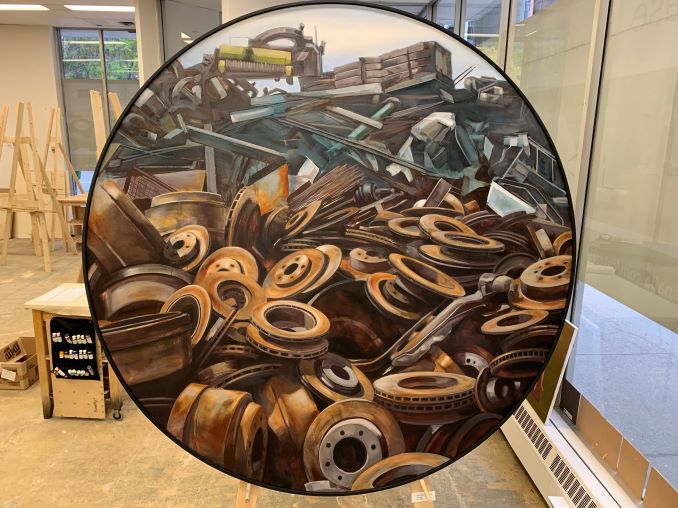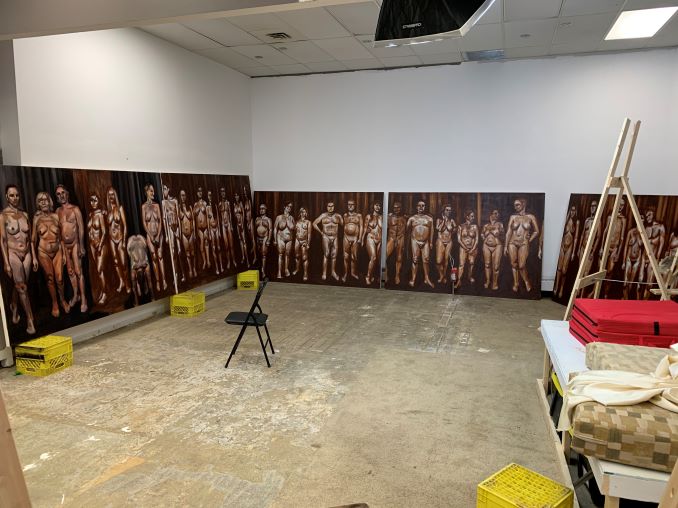 ***
What 'hood are you in?
My studio/school is downtown now (suite 100, 441 5th ave SW). I just moved in here in July. I also keep a small studio behind my house in Bridgeland. It is more like a home base. Last year my studio was in a CBE school. I have been in Bridgeland for over 10 years. We purchased a 1910 house and fixed it up.
What do you do?
First, I'm an artist. Then I'm an educator and community builder. To be honest, I have always struggled with that question. However the one thing that is consistent is that I'm always being highly creative. In a non-Covid world, I was also taking groups to Mexico on cultural and art trips.
What are you currently working on?
Currently I'm working on four Series of large paintings/drawings. I can't focus on one painting or idea for too long, so I jump around. I'm also trying to take advantage of the huge studio I have right now by working large.
I'm just wrapping up evening figure drawing and perspective drawing classes and preparing to teach online for AUarts where I have been teaching for 15 years.
Where can we find your work?
My work can be found online or by visiting my studio.